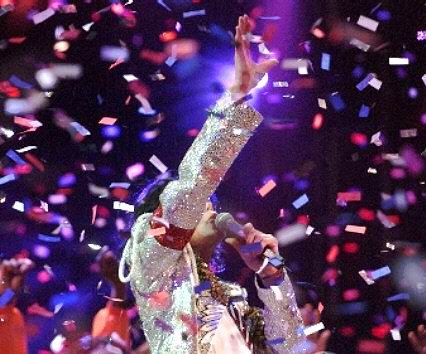 For all fans in the wordl Merry Christmas!
Michael Jackson Fan-Club 3 Generations
New photos from the 'You Are Not Alone' set has been released by Tom Woodruff, creature character designer and creature actor who worked on the "Angel" part of the Short film.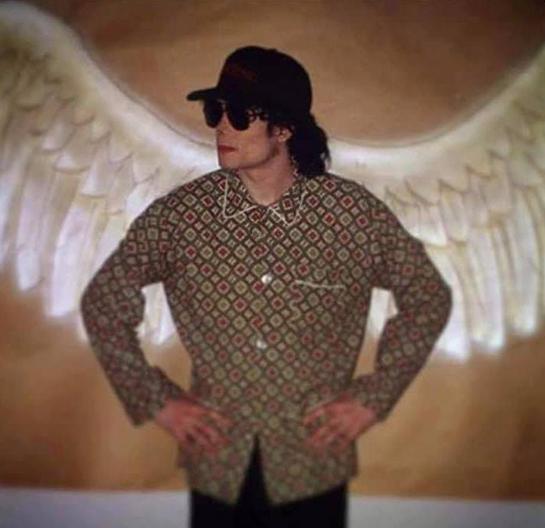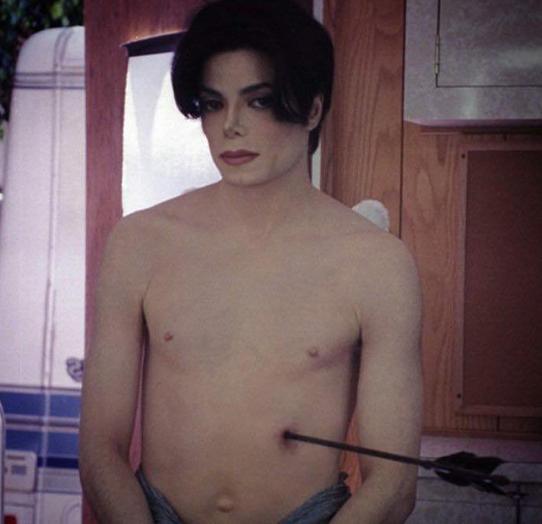 « BLACK HOLLYWOOD : THE LOST PHOTOS » VOL.1
The Lost Photos vol 1, is a coffee table book series of unpublished moments captured during the rise to fame of Michael Jackson, The Jackson Five, Muhammad Ali, Stevie Wonder, The Temptations, Rick James, Marvin Gaye, Richard Pryor and many other ebony icons from the years 1967-1990. These visual stories are told through the lens of Delroi Whitaker Sr. See never before released photos of Black Hollywood legends at work and play.
November 13, 2016 •
The celebrated graffiti artist Felix "Flex" Maldanado and his assistant Omar "OMS" Marin painted a four-story Jackson 5 mural that the city commissioned on a vacant building at 561 Broadway Ave. The famous singers, including a young King of Pop Michael Jackson, are rendered in vivid detail in black and white paint on the brick facade.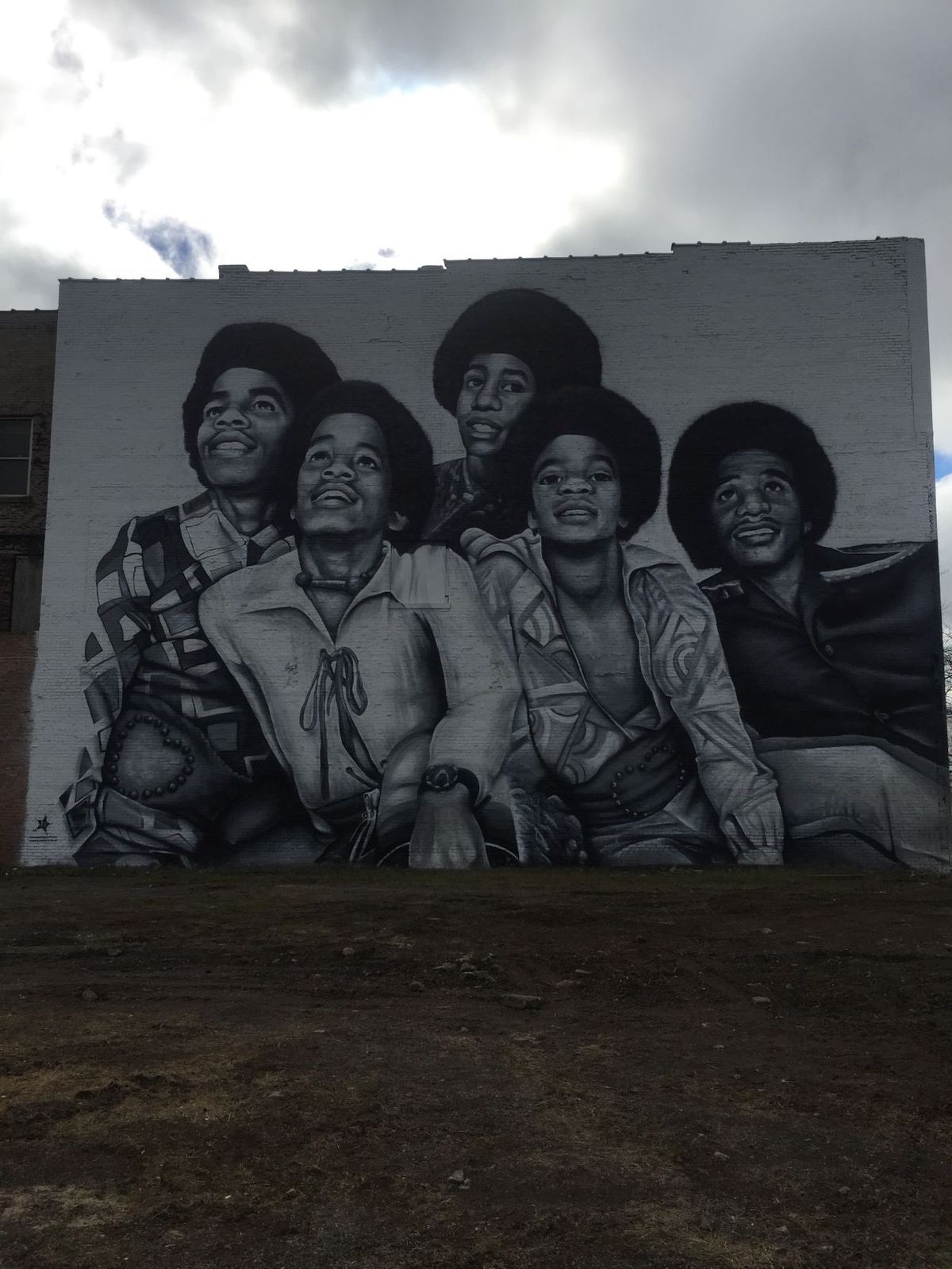 "We are excited about the role public art can play in enhancing an area," Gary Mayor Karen Freeman-Wilson said. "This piece falls in line with ongoing revitalization in our downtown; the Gary State Building project, the Gary Arthouse project, the demolition of longstanding eyesores — namely the former Sheraton, where the City Centre, a green urbanism project is underway. The Jackson 5 mural displays a visual connection to the city while positively promoting the public image of Gary."
Maldonado painted a similar but much smaller Jackson 5 mural on Lake Street in Gary's Miller Beach neighborhood as part of the Lake Effekt art project. It's been a huge hit. Tiffany Tolbert, executive director of the neighboring Indiana Landmarks Northwest Field Office, said people constantly stop to snap photos.
Maldanado, an East Chicago native who's currently based in Hammond, was a runner-up for the ArtHouse: A Social Kitchen project downtown. That got city officials more interested in his work, and they approached him about a doing mural downtown.
Gary residents got a choice of three designs celebrating Gary's heritage, and ended up choosing the Jackson 5.
"We wanted to come up with something that would cast the city in a positive light," he said.
He scoured the internet for pictures of the young Motown singers and found one he liked where the Jackson 5 were looking upward.
"They looked inspired," he said. "They looked like they were on that journey of success. We wanted something inspiring for Gary."
Using hydraulic lifts, Maldanado and Marin painted the massive 60-meter-by-60-meter mural over a period of about two weeks. It's the largest piece he's ever painted and likely the largest mural in Northwest Indiana. It's more on the scale of some of the huge pieces on the sides of high-rises in Chicago's South Loop.
"It's a huge wall," he said. "It was exciting and nerve-wracking to do something that big. I knew I could execute it right and was confident in my ability, but when you're doing what you do you encounter some type of fear."
The reception has been extremely favorable thus far.
"The testimony I've got is that it could reinvigorate or spark something in the city," he said. "The best comment was a woman who walked up to the boom list and said, 'That is glorious.'"
SOURCE: NWI
Prince Jackson sits inside his father's childhood home in Encino.
"I think people appreciate it a lot more than I do. To me, these are family photos."
"To me, these are family photos. It's like, 'Oh, that's a picture of my dad and my godmother,'" Jackson says, pointing to an image of his father with Elizabeth Taylor.
"I don't think it's anything you ever get over," the 19-year-old told the Los Angeles Times. "It's always going to be a part of your life that's missing."
Over the years, Prince coped by taking up Brazilian jiu-jitsu and a grief class in college.
"The way I cope with it is incorporating him into my life in every way— from my company logo having little bits of him [to] using his metaphors and trying to follow everything he taught us," Prince added. "My brother and my sister, we've all coped differently. I've gotten better the older I get."
"I'm very lucky to have two mother figures in my life, my grandmother and my cousin Frances," he said. "As for my birth mother, she's always been more of a friend, and that works for us."
His life has been anything but conventional noting, "I really love that though, and it's all I've ever known."
Jackson is interested in producing entertainment but from behind the scenes. Earlier this year he produced his first music video, for Omer "O-Bee" Bhatti's "Automatic," and used it to launch King's Son Productions,
The vision for King's Son Productions is to eventually tackle film, something his father planned on pursuing more aggressively after "This Is It." He has a working relationship with his father's estate and hopes to one day collaborate on a posthumous project through his company, though there are no current plans.
Jackson recently produced his second music video, a visual for Brazilian sister group the Sco Triplets (member Thayana is married to Taj) and is working on a project for the new Shriners Hospital for Children opening in Pasadena next year.
He began his sophomore year of studies on what would have been Michael's 58th birthday. (Another sign of his father's continued guidance, he joked.)
Jackson plans on balancing studies and his fledgling business with work on a service organization he and a classmate established on campus that was inspired by the charity work his father did with his Heal the World Foundation.
Watch the new video 'Kids React To Michael Jackson' and see just how much todays youth still thinks Michael is the King of Pop.
The Estate of Michael Jackson just posted a new logo for 'Dangerous 25' which seems to be only an online celebration only!
"November marks 25 years since Michael Jackson's 'Dangerous' was released. Michael's fourth album release as an adult solo performer. This album continued the King of Pop's reign and took his boundary-smashing entertainment into the 1990's. From the show-stopping 'Black Or White' short film — which aired simultaneously in 27 countries to a record-breaking audience of 500 million around the world — to the world tour that visited three continents (plus a trendsetting performance at the 'Super Bowl Halftime Show'), 'Dangerous' proved that musical genius remains eternal even as styles and trends change."
UPDATE: The celebration is online. The Estate will be posting short films that have not previously been available online, track videos for songs without short films, facts about the release, etc.
Happy Halloween!
The 14th December 1983
'The Making Of Michael Jackson's Thriller' is released, selling over 500,000 copies in its first month.
Hollywood director John Landis on a visit to Yorkshire (UK) has revealed a new Michael Jackson Thriller project. He was the special guest speaker at Sheffield Hallam University to promote the forthcoming Celluloid Screams horror film festival at Sheffield Showroom Cinema from October 21 to 23, 2016.
I can tell you something about Thriller that you are going to find out about in 2017. I just finished that and it's pretty spectacular. It's a surprise. It involves's Michael Jackson's Thriller. I'd tell you more but the Michael Jackson estate would kill me.
Did you ever want to dress up as a zombie and dance to Michael Jackson's 'Thriller?' Well if you do, welcome to Thrill The World!
More details are available from Thrill The World's official site, http://www.thrilltheworld.com
The British songwriter Rod Temperton, who is probably best known as the writer for Michael's 'Thriller' song has died, aged 66 after a short battle with cancer.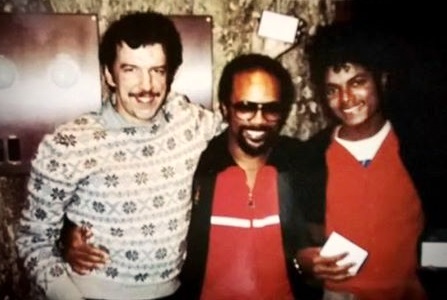 In total he wrote eight songs for Michael Jackson, seven of which have been commercially released. They are:
Rock with You
Off the Wall
Burn This Disco Out
Baby Be Mine
Thriller
The Lady in My Life
Someone in the Dark
Hot Street
Temperton is also well known for being part of the 1970s band Heatwave, which produced hits like 'Boogie Nights' and 'Always and Forever'.
By the time he left the band in 1978 he had caught the attention of Quincy Jones who brought him on board to write tracks for Michael's 1979 solo album 'Off The Wall'. His huge songwriting talents helped make 'Thriller' become the best-selling album of all time with over 100 million copies sold worldwide.
Source: MJWN
23 August a the famed BBC Proms, which takes place every summer in central London's Royal Albert Hall, honoured Quincy Jones with a special prom dedicated to his life and career. Predominately reserved for classical music, the Proms have started to take a new direction over the past few years to try and attract a new audience. The Quincy Jones Prom was conducted by Jules Buckley and the man of the hour came on stage to a standing ovation at the end of the concert to conduct the final tune.
Source: BBC & MJWN
More than two decades after its release, 'Heal the World' has a new rendition performed by 45 children from different countries, who are aged between 5 and 13. The song was released by Maati Baani, a world music band from India, on their Youtube channel on August 29th, Michael's birthday, to honour the legendary musician.
The music video showcases young kids playing a variety of musical instruments and singing with grace and skill of veteran virtuosos. Maati Baani explained the idea behind the rendition in a statement to HuffPost India. "We are living in times which are not peaceful. We witness violence directly or indirectly everyday," said the band's vocalist Nirali Kartik. "We felt that it was the right time to do this and a great way to send a message to people affected by violence that we care and we are with you."
According to HuffPost India, the entire collaboration for the song was done online and the children did not know who they were collaborating with. "So for them, watching the video was like opening a surprise packet," said the band's guitarist Kartik Shah. To that, we'd say that it is the magic of music which finds its way to form connections across boundaries and generations.
The video also features Sparsh Shah, an Indian boy living in America, who had become an internet sensation with his cover of a Eminem single. The thirteen year old has Osteogenesis Imperfecta, a disease that makes the bones brittle. But notwithstanding the disease, the young musician puts on an amazing performance.
source: MJWorld
Michael's son Prince has paid a birthday tribute to his late father by writing a poem. Michael would have turned 58 on 29th August, 2016, and to celebrate, his nineteen year old son penned a sonnet about how much Michael still means to him.
"To many he is king, to me, a man. All he inspires, to lead a noble cause,"
he wrote on Instagram.
"Everyone is family, not a fan. Even while receiving thunderous applause. The many know the Legend and the Myth, A lucky few know the Man as he is, but not as the Jackson family fifth.
Son, Brother, Father, these few know him as. He is the Myth, the Legend and the Man. He cares for his mother and his children, The world and everyone, he is a lamb. He is pure, tested, yet has forgiven. He is the archangel known as Michael. He is with us and our tears we must stifle."
Prince has long praised his father as an inspiration and last year, he paid tribute to Michael too before he turned eighteen, thanking him for the opportunities in his life.
"Before I turn 18 tomorrow I really want to thank a few people and first is obviously my dad," he wrote. "He was and is an incredible human being…He gave me an incredible opportunity to make something of myself."
Source: Contact Music & MJWN
A Petition To Honor The Memory Of Michael Jackson In Gary

A community called to rename the names of certain streets in Gary, birthplace of the King of Pop. Broadway would be renamed "Michael Jackson memorial way" and 25th Avenue in "Avenue Jackson Five".
You can sign this petition via this link.
Whereas:
The Jackson Family in general and Michael Jackson in particular arguably constitute the greatest entertainment family this world has ever seen,and they were born in Gary, Indiana.
Whereas:
In honoring The Jacksons, we honor ourselves as a community that influenced there development and thus played an important role in contribution to the world of entertainment.
Whereas:
Renaming streets in the honor of Michael and the Jackson Family has the potential to spearhead millions of dollars per year in economic development (for example, Memphis honoring Elvis Presley contributes as estimated 29 million dollars to their yearly economy).
Now in its seventh year, the 2016 7th Annual Michael Jackson Tribute kicks off August 26th and 27th and features performances by Tito Jackson and special celebrity guest performances and appearances
https://www.eventbrite.com/e/7th-annual-michael-jackson-tribute-gary-indiana-2016-tickets-26554815167
This article originally appeared on Noisey UK.
Michael had told us he wanted to do a song with Janet, so she came to the studio and we came up with five or six ideas to take to him, one of which would become "Scream."
Michael comes into the studio that day very quietly, wearing a bunch of bangles, jewelry and hard shoes – all the things you're not supposed to have in a studio. He's all timid, very quiet, and says [Jimmy affects a perfect Michael voice], "Go ahead, play it from the top." Straight away he turned into some sort of Tasmanian devil; dancing all around the studio, clapping, snapping, stomping his feet. Normally you'd say something like, "Hey, you gotta stay on the mic." But we were just were like, "We're just gonna watch this while you do your thing." Janet—who was supposed to be recording her vocal the same day—saw this, turned to me and said, "Erm, I think I'll do my vocal down in Minneapolis."
I'd never seen anything like it before. I've never seen anything like it since. Over the years I've had some wonderful and moving studio experiences, but there was an earthquake in New York that day, and it was Michael. The force of Michael. He had just got married to Lisa-Marie Presley at that point. We asked her what brought them together, besides the fact they had showbiz in common, famous families and everything. She said he was the kindest person she'd ever met. That really struck me because that's exactly what I thought about him too.
I love you