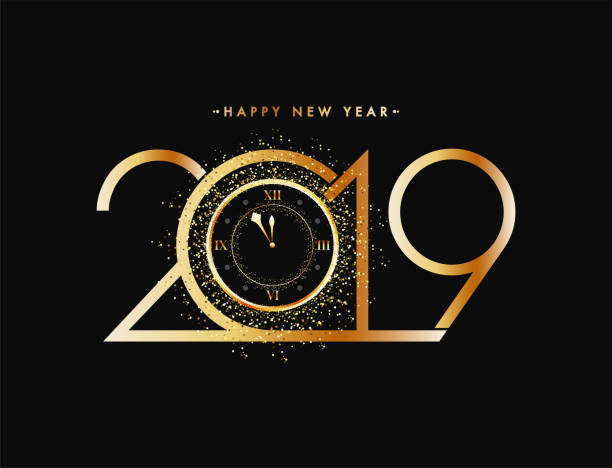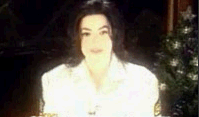 Merry Christmas and the most important, stay with the persons you love.
The staff of : Michael Jackson Fan-Club 3Generations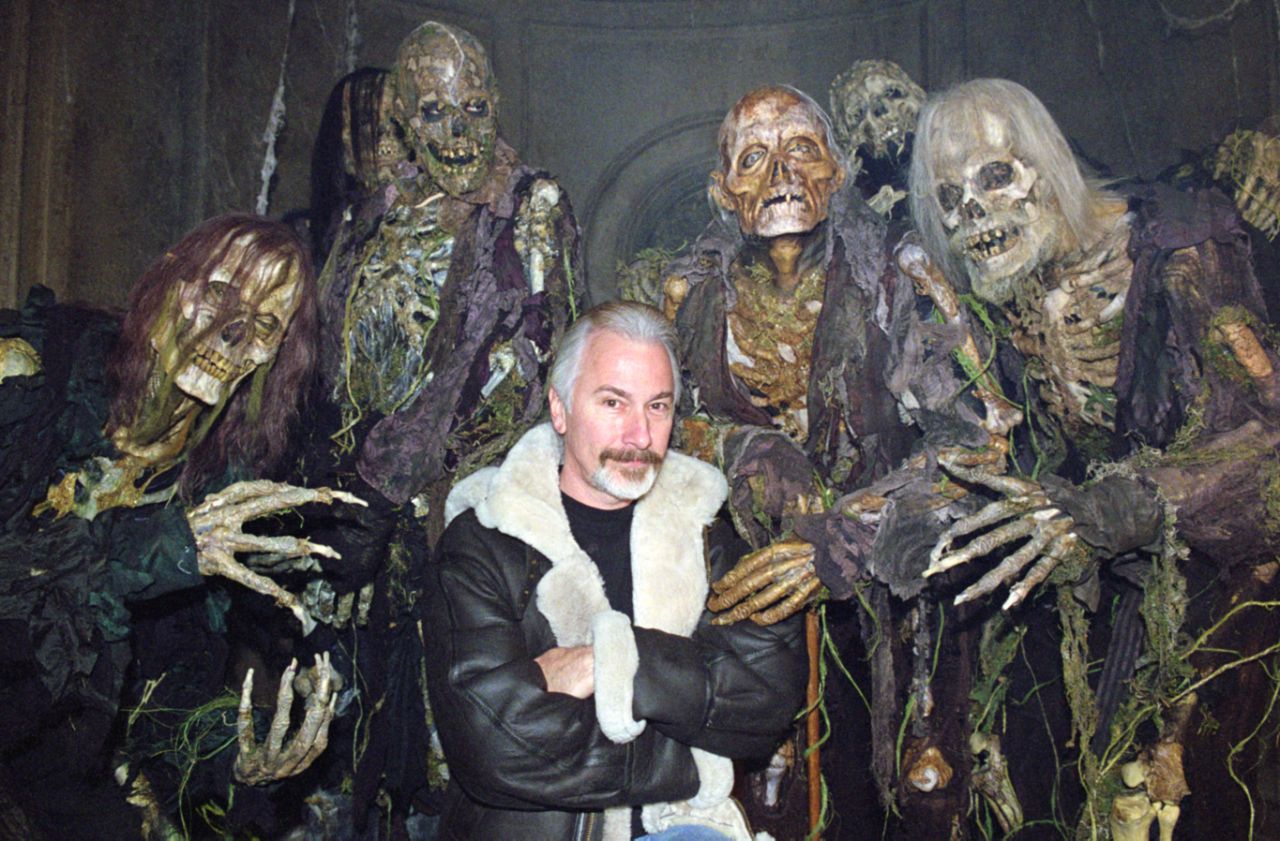 You couldn't find a bigger fan of An American Werewolf in London than Michael Jackson, who was in the midst of recording what would become one of the biggest-selling albums of all time. The King of Pop used his royal power to get the Werewolf band back together, tapping Landis to direct the music video for his record's title track and bringing Baker onboard to do the monster effects. The landmark project premiered in movie theaters on Nov. 14, 1983. It would go on to win a Grammy for Long-Form Video and three MTV Video Music Awards, be the first music video enshrined in the Library of Congress's National Film Registry, and hailed by Guinness World Records as "the most successful music video of all time." And "Thriller" wasn't the only Baker-Jackson joint; the duo later collaborated again on the one-of-a-kind Disney experience, Captain EO.

John Landis said to me, "Michael Jackson saw American Werewolf and loved it. He wants to do a music video where he wants to turn into a werewolf. I'm going to send you a cassette tape — get some ideas." So I listen to the tape, and I thought, "I don't see making up this pop star. It would be complicated." I was completely wrong! First of all, Michael was incredibly shy; I worked in a funky, dirty workshop full of long-haired guys, and on the day he came in to do the mask, he was great to make up. He was very patient and loved the process. Unfortunately, I found out on the day that John was going to do a making-of film, and I was like, "What are all these camera people doing here?" Now I'm thankful, because so many people come up to me and go, "The Making of 'Thriller' video inspired me to become a makeup artist."

Early on, I decided that Michael shouldn't be a werewolf; I said he should be more feline, and made him more of a fantasy cat creature thing. The scariest thing for me in that experience was the size of it, and the [limited] amount of time that we had. I said to John, "I'm assuming you're going to cast these dancers immediately because it takes us time to do the masks and all that stuff," and he goes, "Eh?"

The dancers were cast three days before filming, so I couldn't do the makeup the right way. I had some generic things that I could use, but I felt we should have cooler stuff. My crew and I all have our own masks already, so I told John, "How about if we have zombies featured more, and it's me and my crew?" So the zombies that come out of the graves are my crew and my friends, while the dancers are generic pieces that we made [quickly]. It was like, "These are your teeth, and you're going to be this color."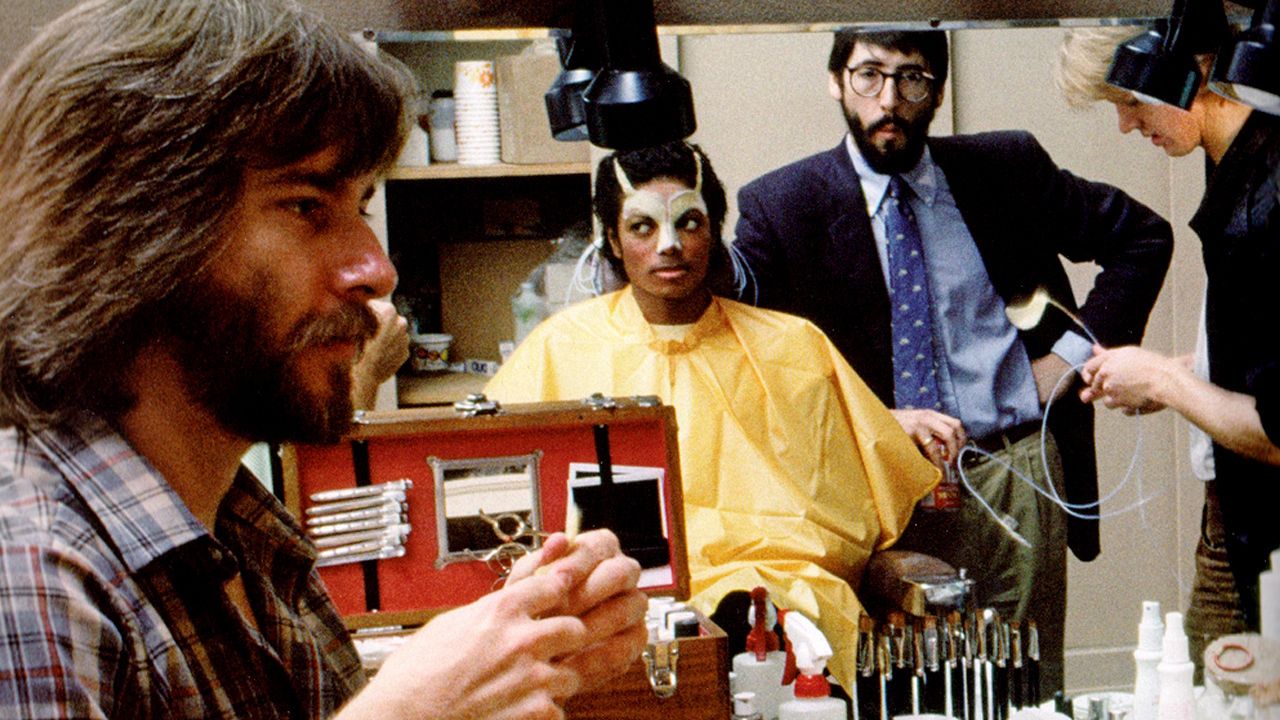 Michael and I became fairly close after "Thriller." He came to my house a couple of times to watch movies and have dinner, and I went to his place with my wife to have dinner with Michael and Bubbles the chimp. And Michael actually dedicated a song to me! It's called "Threatened," and I think he was trying to make it another "Thriller," because they cut in a Rod Serling rap. He dedicated the song to me, and then said, "I want to do a video of this song, and I want you to direct it."
Source: Yahoo Entertainmen

R.I.P Mr Stan Lee
We know Nick Brandt for working with Michael Jackson on "Earth Song", "Childhood", "Stranger in Moscow" and "CRY"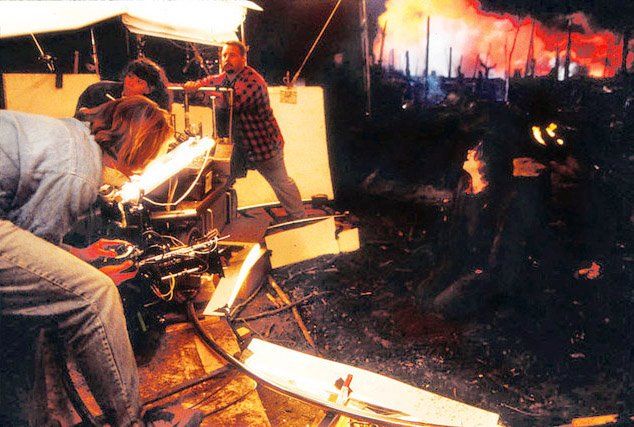 He worked hard to denounce the impact of the human kind on nature and the environment.
His last exhibitions "On this Earth, A Shadow Falls" and "Across the Ravaged Land" were a huge success.
Nick is back with a brand new exhibition in London.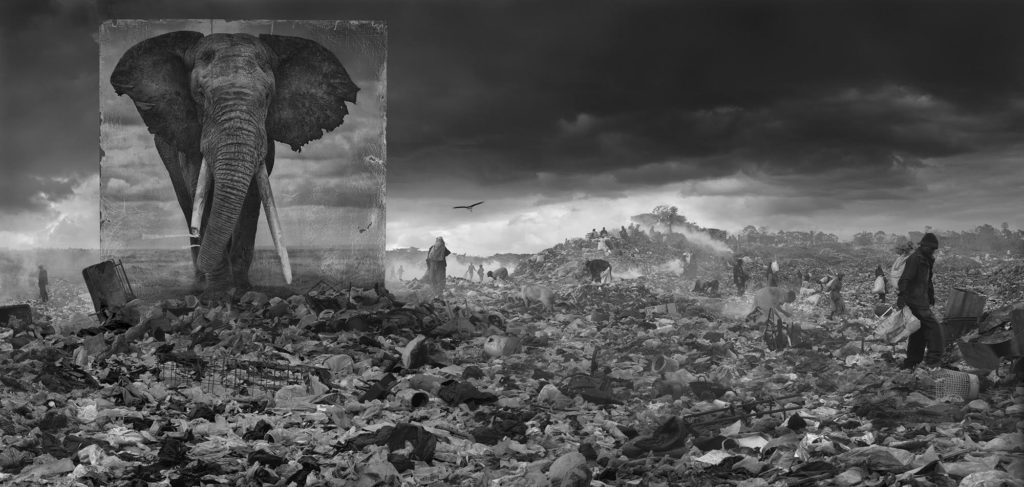 Nick has discovered Africa during the shooting of the 1995 short film for Michael Jackson"Earth Song". He loved Tanzania so much that he went back on the African continent to take more pictures and discovered more about this beautiful continent. He was amazed by the beauty of the wildlife and landscape but realized very quickly that men are destroying very fast what make Africa beautiful – Just like in "Earth Song".
Some of Nick's work which will be on Display in London from February 7 to March 9, 2019 at Waddington Custit Gallery in Mayfair.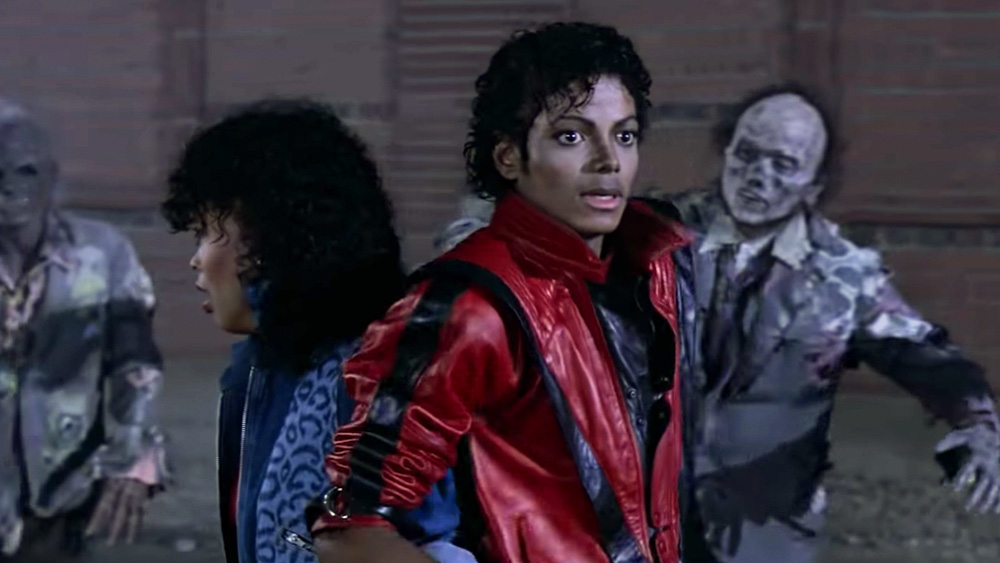 Thriller 3D is out at:
United States, Canada, England as well as the Middle East and Latin America.
When will we have a broadcast for Switzerland, for Halloween? For the moment we have no information.
MJFC3G
In 1991, David Lynch directed a 30-second teaser trailer for Michael Jackson's album "Dangerous." Opening with the very Lynchian image of fluttering red curtains, it concludes with Jackson's head in a floating bubble. Jackson expressed great interest in the topic of Lynch's 1980 film, "The Elephant Man."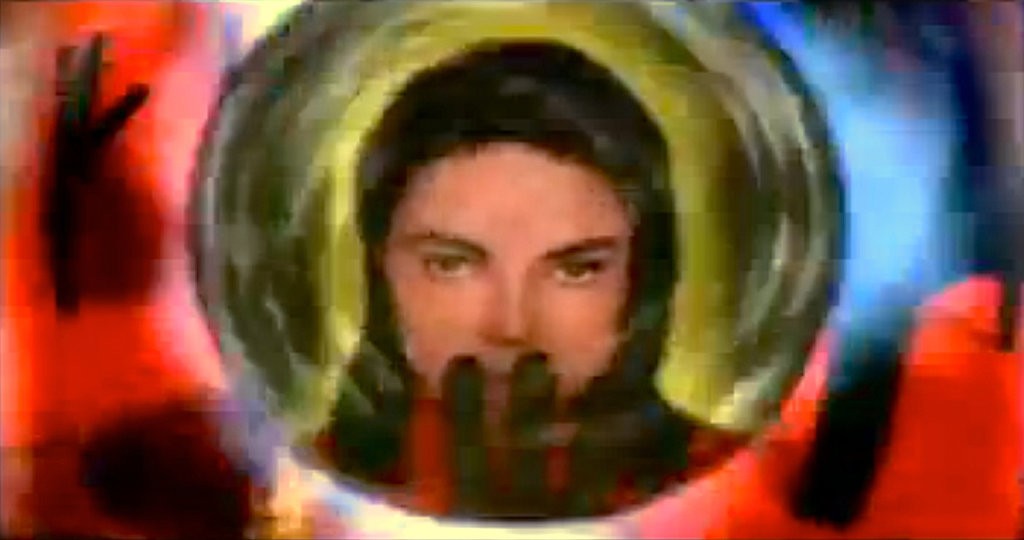 I'm in the living room in L.A. and my phone rings and there's Michael Jackson on the phone, telling me he wants me to do some kind of trailer for his album "Dangerous." I said, "I don't know if I can do it; I don't have any ideas for it," but as soon as I hang up and started walking toward the hall, all these ideas came up. I called back and said, "I got some ideas," and I worked on that with John Dykstra in his studio.
We built this miniature world that was a red room with a little teeny door, and in the room were these weird modern-shaped wooden trees and a mound with silver fluid that was going to erupt in flames and then reveal Michael Jackson's face. It was stop-action, and it took a long time to do. For me, things don't have to be so exact, but these people working on it plotted it out to the nth degree. The trees were lacquered red or black and the people who went in to move them wore white gloves and moved them along this precisely marked-out route.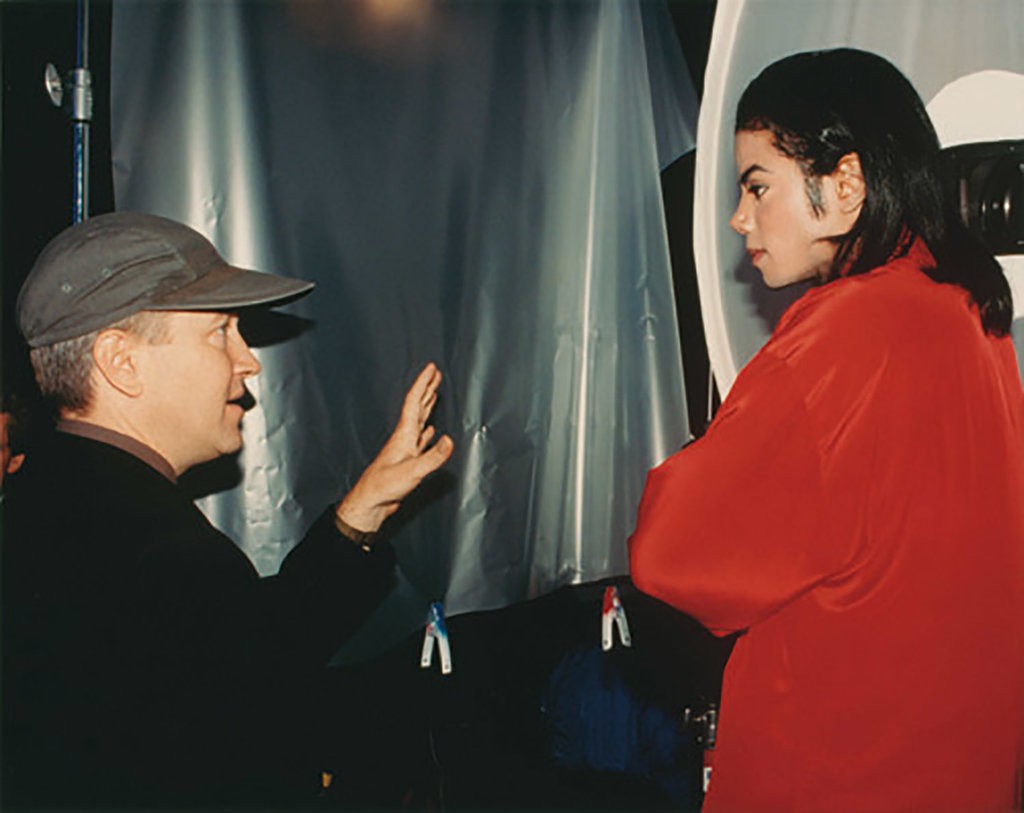 That was one part of the thing. The other part was shooting Michael's face, and we had a camera rig for that with a circle of lights that created this fantastic look of focus with no shadows. All Michael had to do was stand in one place for a few minutes, but he was in makeup for eight or ten hours. How could someone be in makeup for ten hours? It's someone very critical about their looks. Finally he was ready and he came out and I met him for the first time and all he wanted to do was talk about the Elephant Man. He tried to buy the bones and the cloak and all his stuff from the museum and he asked me questions about it and was a really nice guy. Then he stood there and we shot it and one minute later he was done.
23th August 1997 - Michael Jackson's single "Stranger in Moscow" hit in the U.S.
Dave Dave, formerly known as David Rothenberg, has died on July 15th of Heat Exhaustion in Las Vegas.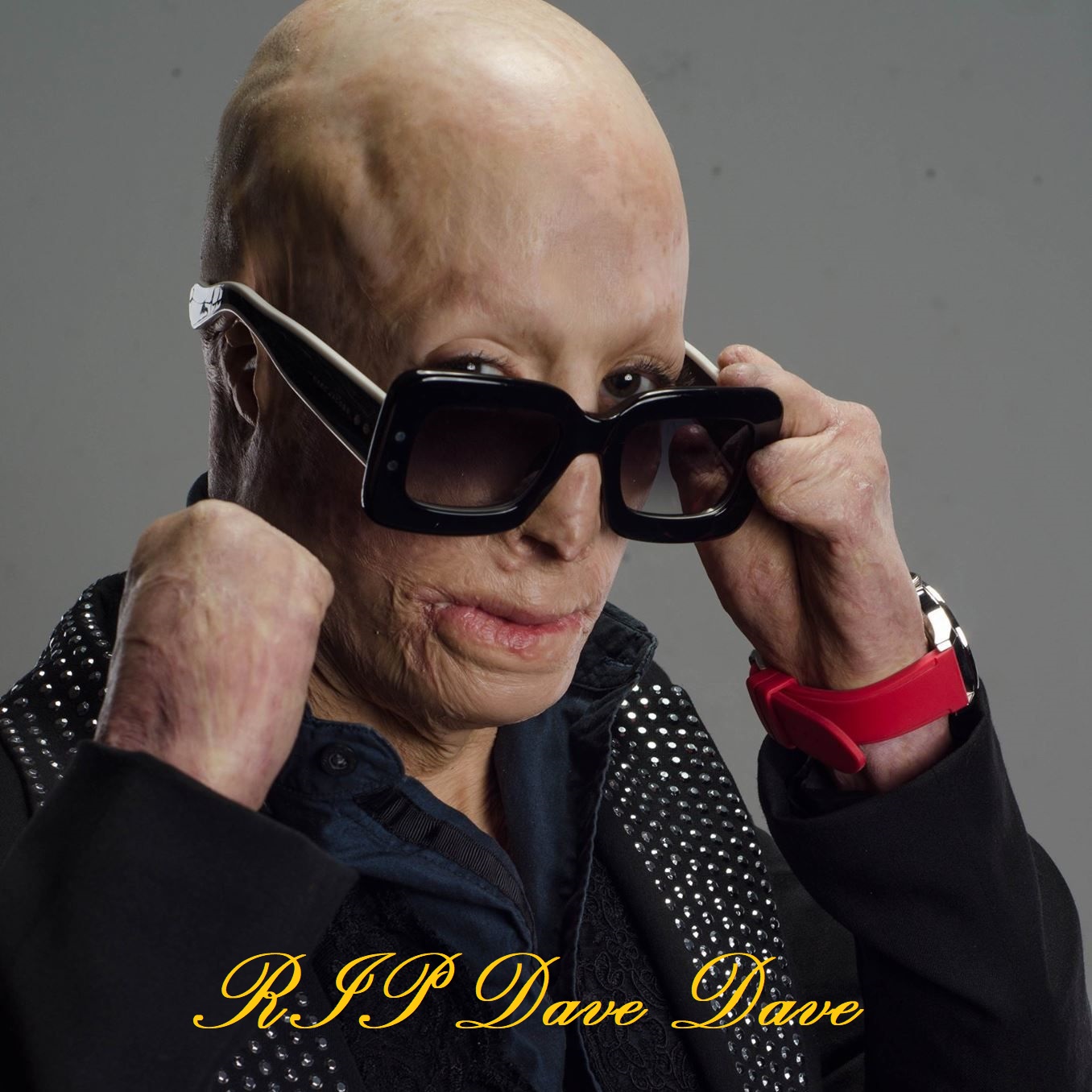 Known by fans for being Michael's Friend, Dave was burnt at 90% by his father and become friend with Michael throughout the 80's.
Dave was also known for being an avant-garde artist with his paintings, drawings and photos.
"I wanted to meet him, and he wanted to meet me, and that just turned into a lifelong relationship that never ended," Dave said. "It was amazing being friends with Michael Jackson. He was an amazing person."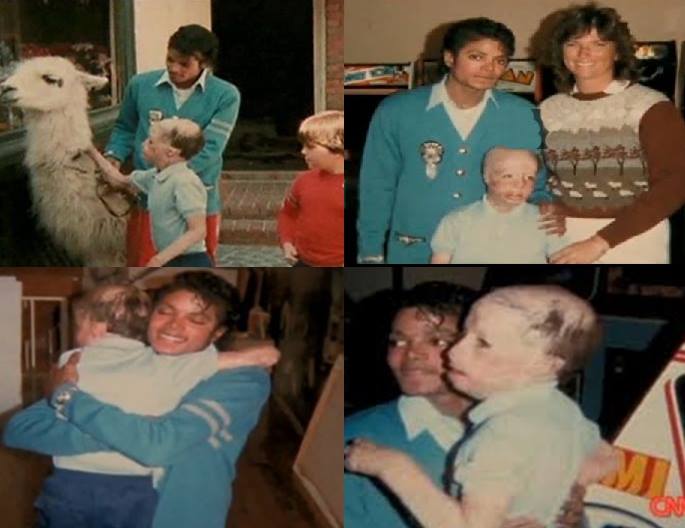 His death came to a surprise to all his friends and family and he will be deeply missed.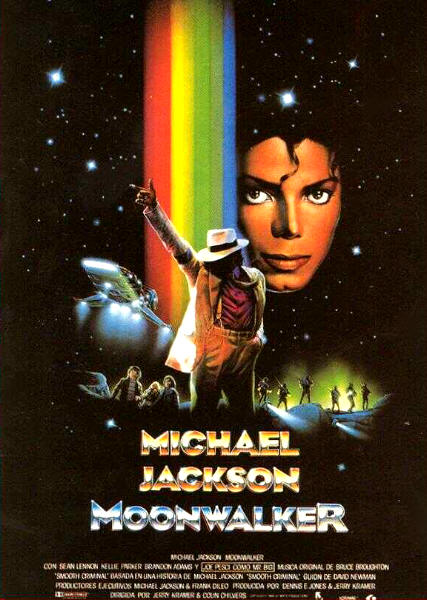 London, Netherlands and now Spain!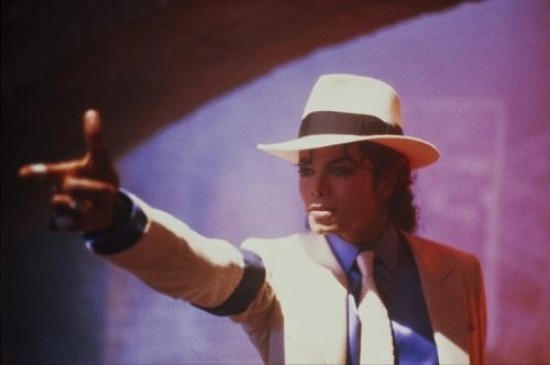 On August 29, some cities in Spain will be screening Michael Jackson's "Moonwalker" to celebrate his 60th Birthday!
Madrid, Barcelona and Palma de Mallorca are among the cities selected but more are to come!
Tickets for Madrid and some other cities, CLICK HERE
Tickets for Barcelona, CLICK HERE
Tickets for Palma, CLICK HERE
Mark Ryden, creator of the Michael Jackson's Dangerous Album Cover – commissioned by Michael Jackson himself, just shared the sketches of the design for the frame holding the painting on his social medias.
The frame is to make sure the painting is in its whole glory at the National Portrait Gallery for the "Michael Jackson: On The Wall" Exhibition. It was commissioned by the Michael Jackson Estate specifically for the event.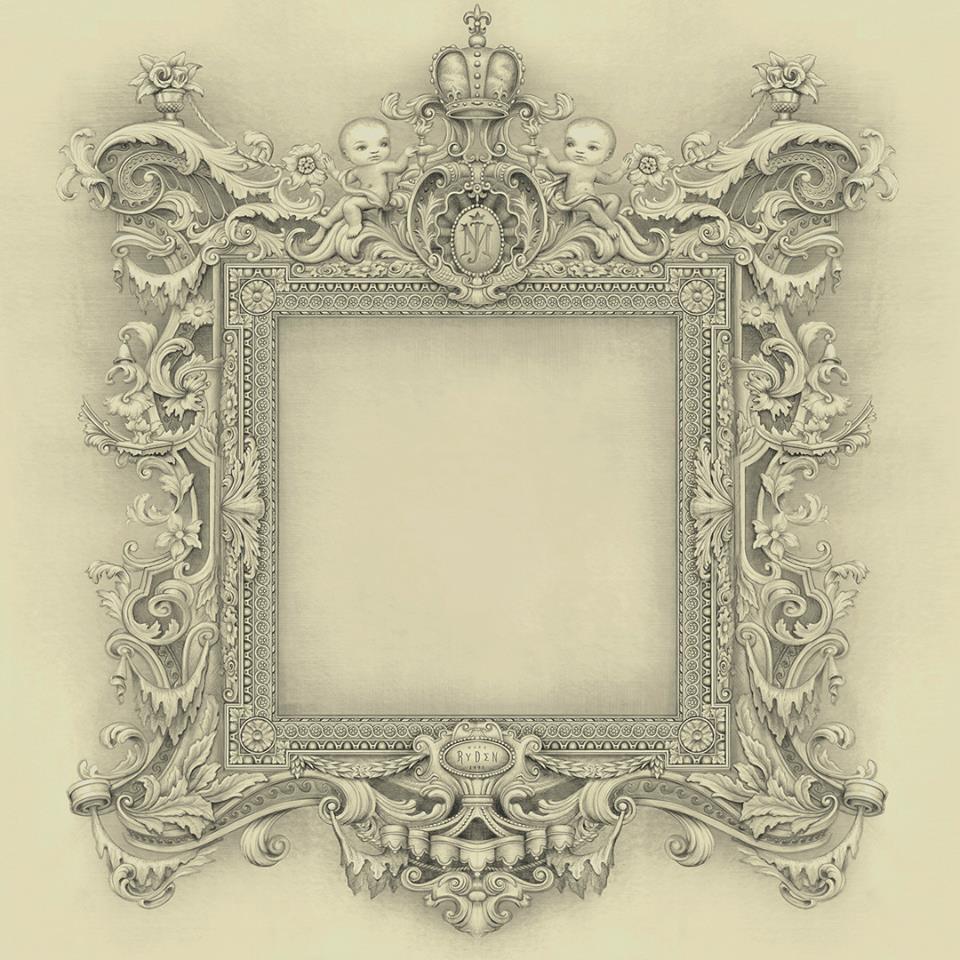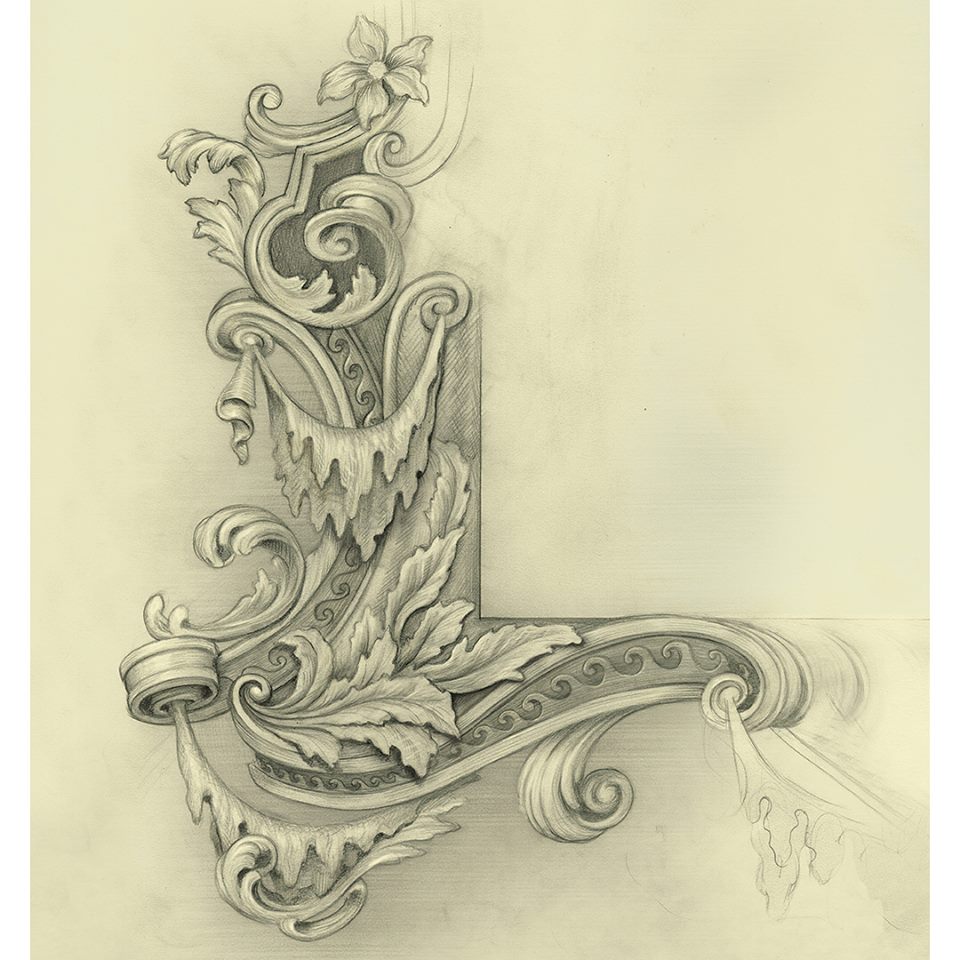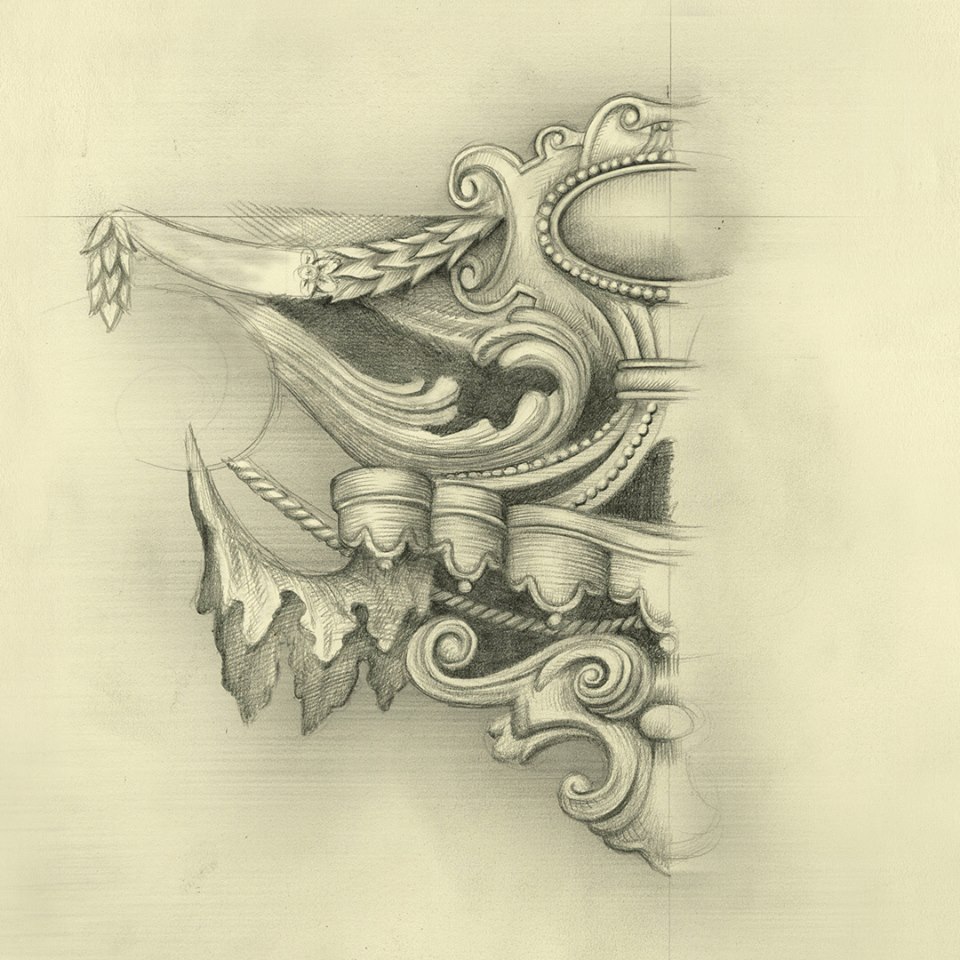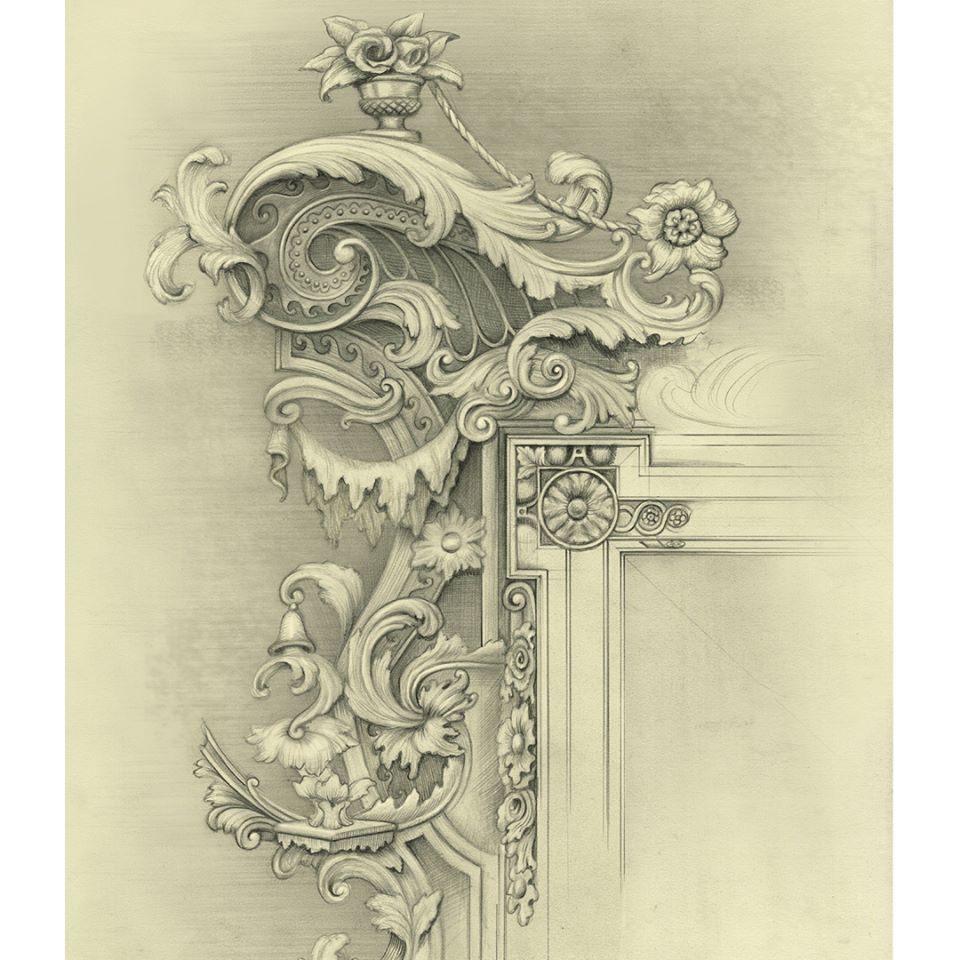 The press release is about an event they are organising for Michael's 60th Birthday.
#MoonwalkWalks – A Michael Jackson 60th Birthday Fan Tribute.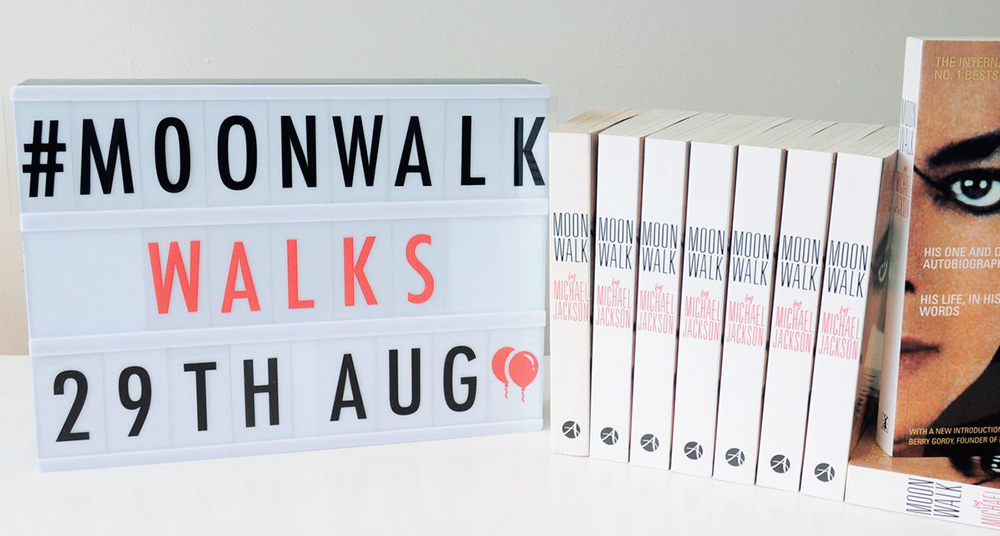 Fans behind the MJ inspired charity MJFFC.org.uk are planning a 60th Birthday tribute to Michael which consists of them sending Michael's book, 'Moonwalk,' to all 7 continents to spread the words of Michael and to spread awareness of other charities and MJ groups.
The idea is that these 7 books will get picked up by passers by and read. When they have finished with the book, they will leave it for someone else to pick up and so on. The activity and locations will all be logged offline and online by participants and MJ fans will be able to follow all 7 books around the world, maybe even coming across one themselves!
They are looking for the initial "sponsor" for each book. Each book sponsor is sent a copy, needs to leave it at an interesting location on or before the 29th August, 2018 and then send in or upload some photos on the 29th. The Australia and Europe books have already been officially sponsored and there are various ideas for the others, but they are looking for assistance with the other books, in particular Africa, Asia and Antarctica.
You can find out more information about the tribute and how you can become a sponsor at www.mjffc.org.uk/moonwalkwalks
Source : Steven Hodges @ MJFFC & MJW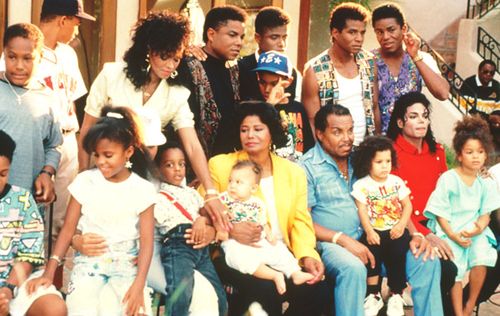 Mr Joseph Jackson, thank you for everything and especially for having given us all your stars which are your Family, and which continue to shine!
R.I.P
Michael Jackson Fan-Club 3Generations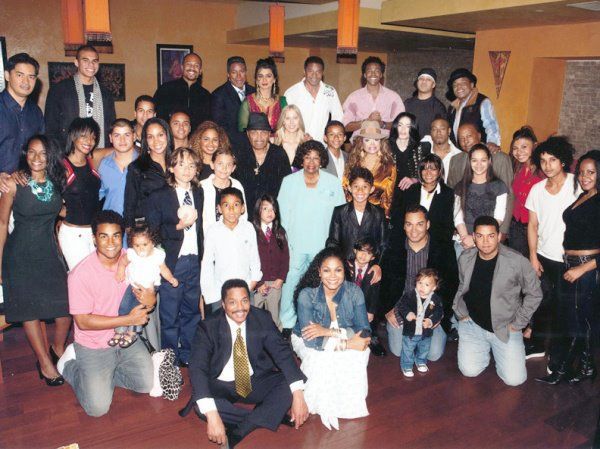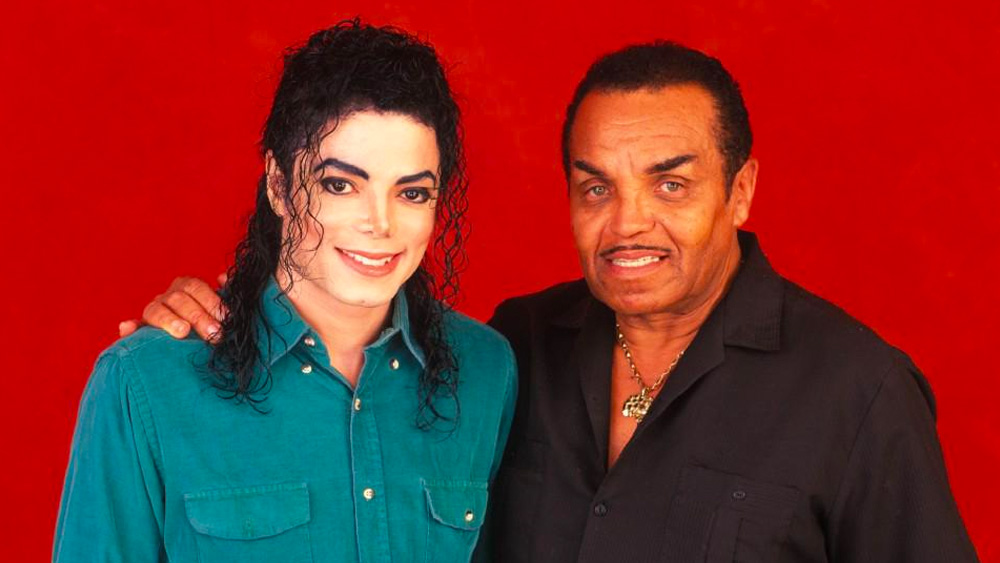 "L
ow", the w Duet with Michael Jackn…
Lenny Kravitz said Michael Jackson "made" music happen for him, after his first concert was the Jackson 5 at Madison Square Garden
Lenny Kravitz has hailed Michael Jackson as hugely influential on his career in music.
The 'Are You Gonna Go My Way' hitmaker's first ever concert was seeing the Jackson 5 at Madison Square Garden in New York City and he was a fan of the late King of Pop from that day forward.
And Lenny fulfilled a life-long dream when he got to work with Michael in 2001 during session's for his final LP 'Invincible'.
Speaking to The Guardian newspaper, Lenny said: "He's the person who made it happen for me. He loved [us] working together. He asked me to push him. I did."
The pair will be heard singing a duet on 53-year-old Lenny's upcoming 11th studio album 'Raise Vibration'.
The duo both sing on the track 'Low', and Lenny admitted some people listening to the LP – which comes out in September – actually thought he was doing an impression of MJ on the track.
He revealed: "A lot of people say: 'Oh, you're doing that Michael Jackson impersonation.' No, that's him."
Earlier this week, Lenny announced his first UK tour in three years, as he confirmed plans to perform next month in Manchester, Birmingham and London.
SOURCE: The List
Nine year old Canadian, Ryan Wang, began playing the piano five years ago and during that time has met former Canadian prime minister Stephen Harper in his home, appeared as a guest on The Ellen DeGeneres Show and performed at the prestigious Carnegie Hall in New York. More recently, he played at Victoria Concert Hall in a musical concert to mark the centenary of Malaysian secondary school Chung Ling High School.
For the past few years, he has juggled school and piano, tackling whatever classical music is given to him, including the works of Beethoven, Bach and Chopin. He says; "If I like the music, then it's not difficult at all, but it still takes practice."
Ryan discovered the piano after hearing the instrument featured in songs such as Michael's 'Black Or White,' who is one of his favourite singers.
Ryan says;
"I loved listening to Michael Jackson and a lot of his songs have piano music in them and I found that interesting. It made me want to play the piano."
Ryan continued to explain that he begged his parents to buy him a piano and enrol him for lessons. "It makes me really happy to play the piano. It takes my mind off things," Ryan said.
His talent became clear to his parents, who run a fishing business, when he won the American Protege International Piano and Strings Competition in 2013.
He has since performed at concerts in Italy, Japan and China. He has also won numerous top honours, including the Emerging Artist Grant from the Vancouver Academy of Music this year.
Source: The Straits Times & MJWN
The original loafers worn by the King of Pop during his first-ever moonwalk .
"Billie Jean" performance during NBC's 25th anniversary of Motown special in 1983. The King of Pop dazzled audiences with his moonwalk, which eventually became his signature dance move.
The movie "The Gringo"
She gives the fight back to Charlize Theron. The previous said during an interview with Entertainment Tonight:
"She's heir to a legend, but I don't think she wants to stay limited to that. I admire the fact that she auditioned for the role. She prepared and handled everything very well, I was impressed."
1983 Beat It short film premiered on MTV.
Could Michael Jackson have played the Phantom? In an interview with Rolling Stone, Andrew Lloyd Webber says the late singer once had his eye on the role early in the run of The Phantom of the Opera.
The composer's newly released memoir, Unmasked, features a photo of Michael Jackson backstage at Starlight Express in the 1980s. According to Lloyd Webber, Michael Jackson was a fan of Phantom and expressed interest in getting involved with a filmed version of the show, perhaps attached to the title role: "It would have been incredible, but we weren't ready," Lloyd Webber says in the interview. "Phantom was only in its first year on Broadway."
SOURCE: Broadway World
Officially retired after more than 60 years in Show business, relieve Mr. Jackson's adventure through timeless pictures accompanied with his favorite song lyrics, movie and television quotes. A picture captures a moment in time that will never cease looking back at you.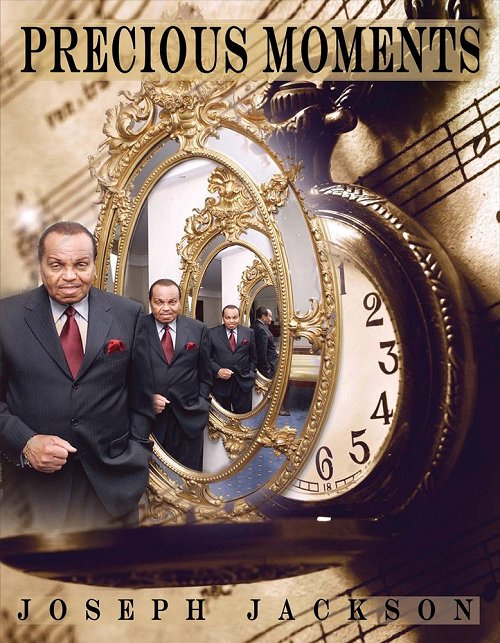 This coffee table book of takes captures the zeitgeist of Mr. Jackson's adventure. At Ninety years of age, the pictures evoke sweet memories, bringing them to within one's grasp.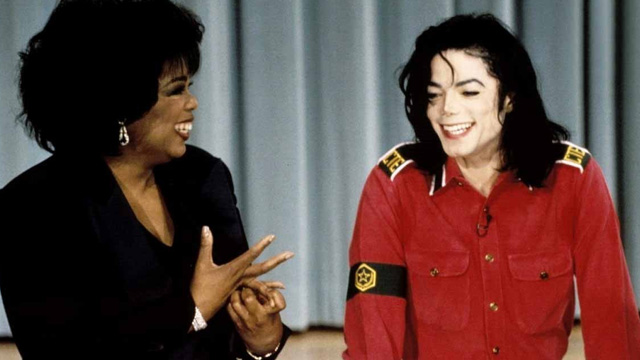 1993 - Michael Jackson granted his first interview in 14 years to Oprah Winfrey.
New books are available this time releases from 1972 to 2014.