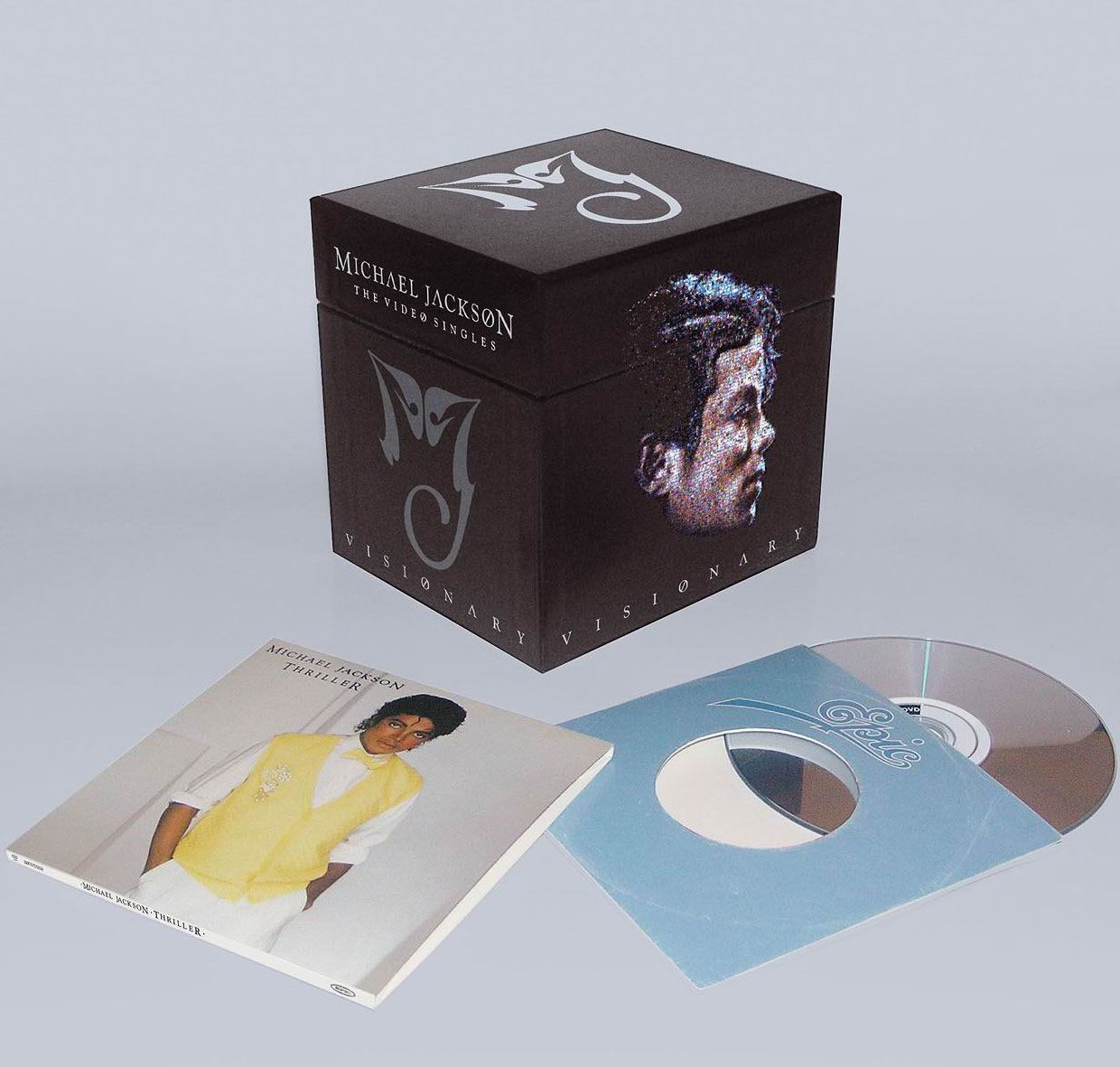 Thriller
Michael Jackson is the King Of Pop. VISIONARY — THE VIDEO SINGLES will reinforce his iconic status with fans and the media alike, focusing on the groundbreaking music and visual performances of this legend. Each week over a 5 month period Sony BMG will release 20 of Michael Jackson's greatest singles. Each single will be issued as a Dual Disc allowing not only his most popular singles to be collected but also their accompanying videos. This new technology allowing CD and DVD content on one disc is the perfect medium for an artist whose music, videos and love of innovation is renowned. In yet another landmark in Michael's career he will become the first performer EVER to release a single on Dual Disc.
Starting on February 17th and running until June 26th each week SonyBMG will release a classic Michael Jackson single on Dual Disc. Each single will be limited and numbered.
The first single 'Thriller' will be released in a beautifully designed, limited edition numbered box. This box will house all future releases in the series.
R26; Each single will be packaged with an outer and inner card wallet. The outer sleeve will feature an exact replica of the original 7'' or 12'' artwork (front and reverse) and be numbered.
R26; The front of the inner wallet will replicate a generic Epic 7'' or 12'' singles bag. This will be distressed to give it an aged feel. As with the original Epic bags the inner wallet will have a
round die cut hole where you will be able to see the Dual Disc within.R26; The reverse of the inner wallet will utilise the same collage technique used for the box design. However rather than having different Jackson images on each of the 20 inner wallets they will feature one classic shot of Michael which is divided across all 20 sleeves. Once the collection is complete the sleeves can be collated to reveal the full image.
CONTENT
AUDIO
Each Dual Disc single will feature the original 7'' or radio edit plus a classic remix of that track or a suitable alternative B side. All audio has been digitally remastered for the first time specifically for these releases.
VISUAL
The DVD side of the Dual Disc will feature the classic video for the lead track.
---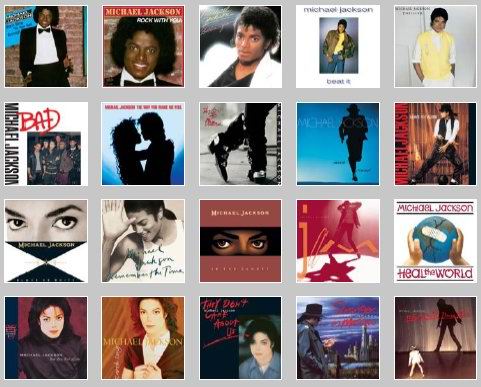 17 Feb 06 Thriller + Limited Edition Box
17 Feb 06 Don't Stop 'til You Get Enough
24 Feb 06 Rock With You
03 Mar 06 Billie Jean
10 Mar 06 Beat It
17 Mar 06 Bad
24 Mar 06 The Way You Make Me Feel
31 Mar 06 Dirty Diana
07 Apr 06 Smooth Criminal
14 Apr 06 Leave Me Alone
21 Apr 06 Black Or White
28 Apr 06 Remember The Time
05 May 06 In The Closest
12 May 06 Jam
19 May 06 Heal The World
26 May 06 You Are Not Alone
02 Jun 06 Earth Song
09 Jun 06 They Don't Care About Us
16 Jun 06 Stranger in Moscow
23 Jun 06 Blood On The Dance Floor