8.12.12
Special Honor for Michael Jackson
11.11.12
November 1982
The story book album for "E.T.: The Extraterrestrial" was released. It contained narration and a new song "Someone in the Dark".
27.10.12
J5 Cartoon Series To Be Released On DVD
Classic Media just announced that they will release the complete 'The Jackson 5ive' animated series on DVD and Blu-ray on January 15, 2013
('The Jackson 5ive: The Complete Series').
For the first-time ever this complete animated series, that includes 23 full-length episodes, will be available. With 2 complete songs in each episode you can join Michael, Jackie, Tito, Jermaine, and Marlon on their crazy adventures.
17.10.12
Michael Bush Exhibition Q&A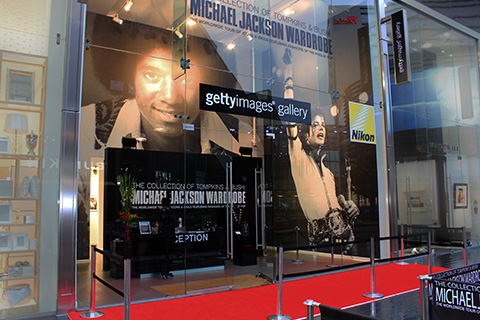 Michael Bush has brought a collection of Michael's personal and concert outfits to the UK, which is currently on display at The Getty Gallery, The Street, in Westfield in London. The exhibition, which is named; The Collection of Tompkins & Bush: Michael Jackson Wardrobe,' is now running and will be there until November 4th.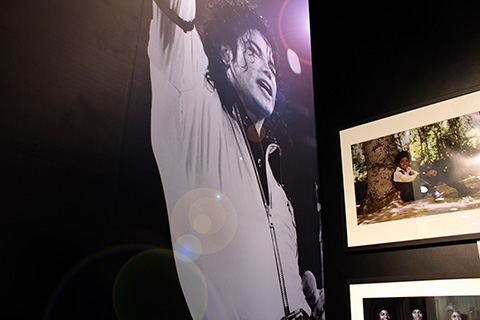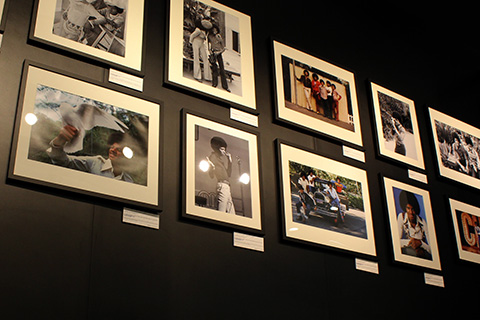 Shane McCusker has been working at the exhibition and alongside Michael Bush for a couple of months now, and Shane taken a lot of great photographs, and also agreed to do a Q&A on some of the items included.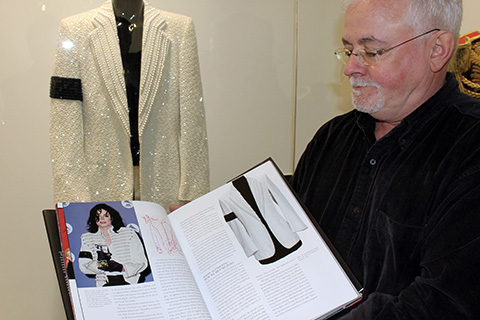 Please also be advised that the outfits have now changed and are not the ones that were first on display. The exhibition now includes Michael's red lion mission 777 shirt he wore on June 23rd to rehearse 'Thriller,' 'Wanna Be Startin' Somethin',' 'Human Nature,' 'They Don't Care About Us,' and 'Dangerous' for the 'This Is It' shows.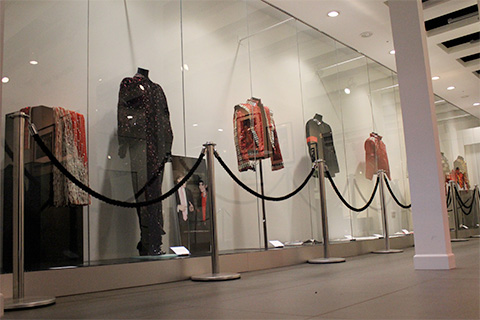 Source:mjworld
26.9.12
Exclusive!
Michael Jackson sculpture by Nijel




"The Michael Jackson 30th Anniversary Fan Award"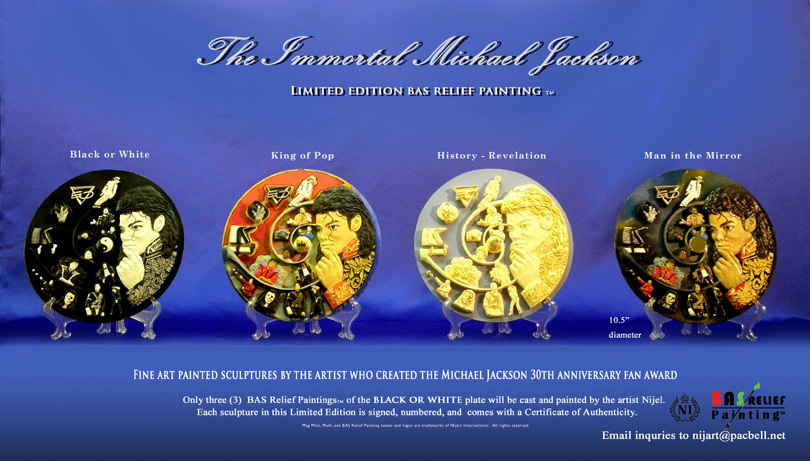 6.9.12
On this day - 6th September 1996
History World Tour
While in Prague, Czech Republic, for the launch of his History World Tour, Michael visits a children's hospital.
1.9.12
Come and Get It: Rare Pearls





This is the Great Album collector 2012 of Jackson Five in Michael Jackson!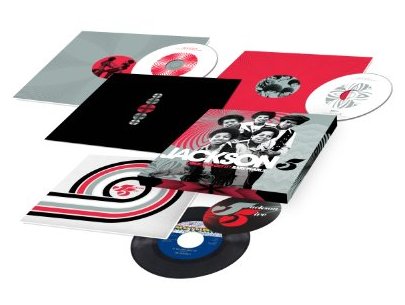 4000 Limited Edition Copies! Click the picture

The Jackson 5 burst on the music scene like a ray of sunshine in late 1969, reeling off four consecutive No. 1 hits and inspiring worldwide Jacksonmania. They also recorded constantly, and a treasure trove of newly discovered, previously unreleased recordings by Michael, Jermaine, Jackie, Marlon and Tito are being released for the first time on Come And Get It: The Rare Pearls. Produced by Deke Richards, leader of The Corporation, the Jackson 5's original hit songwriting-production team, the extraordinary 32-track, 2-CD set enough songs to fill three Jackson 5 albums is housed in a special box with deluxe packaging that includes not only the two discs but a vinyl 7-inch single, rare photos.
29.8.12
Michael Joseph Jackson
Happy Birthday Michael - For you MichaelPou
MJFC3G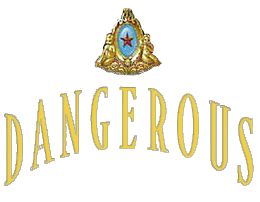 i Michael
12.7.12
Michael Bush In South America
Museo de la Moda
7.7.12
10 years Th Award !
The award was presented to Michael on July 6, 2002 in New York City during the '30 Years of Magic' Fan Celebration.
Merci Nijel MJFC3G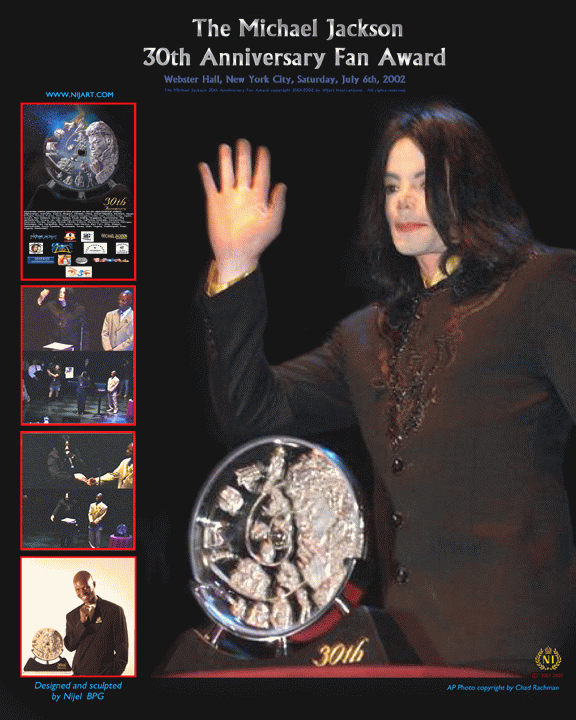 More informations about : Award 30th
25.6.12
June 25

15.6.12
On this day 15 June 1995
History album is released around the world.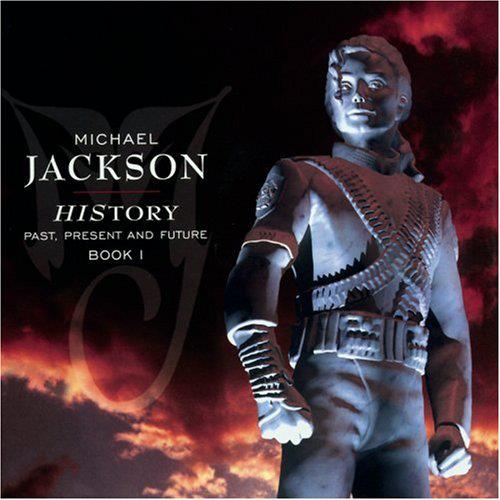 HIStory Begins - Disc One
Billie Jean
The Way You Make Me Feel
Black Or White
Rock With You
She's Out Of My Life
Bad
I Just Can't Stop Loving You
Man In The Mirror
Thriller
Beat It
The Girl Is Mine
Remember The Time
Don't Stop Till You Get Enough
Wanna Be Startin' Somethin'
Heal The World
HIStory Continues - Disc Two
Scream
They Don't Care About Us
Stranger In Moscow
This Time Around
Earth Song
D.S.
Money
Come Together
You Are Not Alone
Childhood
Tabloid Junki
2 Bad
History
Little Susie
Smile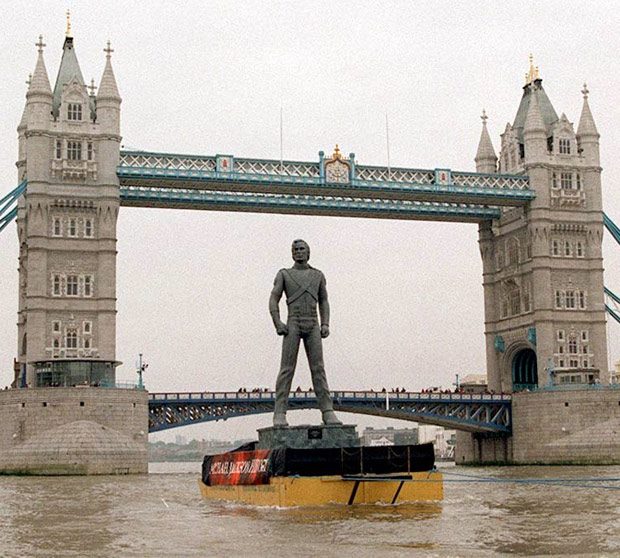 14.6.12
The book release on October 16

The book is being published by Insight Editions for release on October 16, 2012 and will be personally signed by Michael Bush.
Dressing Michael Jackson by Michael Bush who, together with his partner Dennis Tompkins, worked personally with Michael Jackson for more than 24 years to create some of the most original and indelible clothing ever worn by a musical performer.
Using their professional background in theatrical costume construction and dance, they created thousands of custom artistic pieces that captured the essence of a one-of-a-kind pop star. The author will donate a percentage of the proceeds received from the sales of the book to MusiCares.
Source: dressingmichaeljackson.com
8.6.12
Jotta A performs We Are The World for Brazil's Kids Talent.
3.6.12
Bad Tour Live At Wembley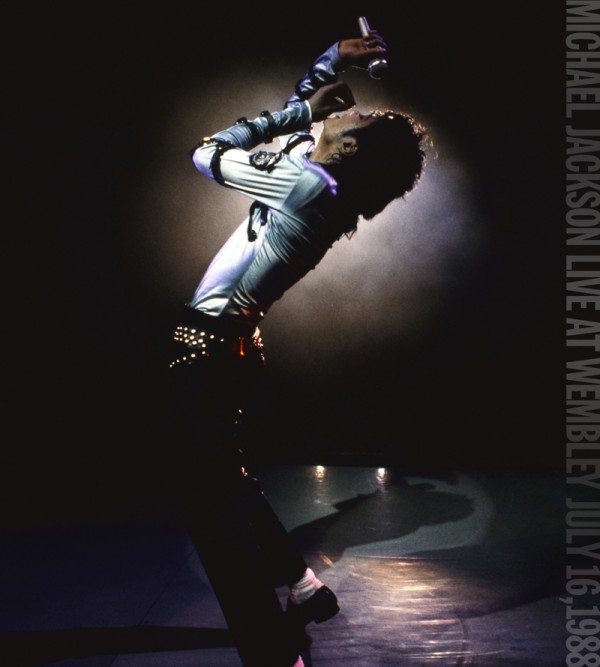 It is great to see the overwhelming support and excitement in the fan community for the upcoming BAD 25 release. A few questions have arisen regarding the Wembley concert DVD. Although the press release wasn't the place for background details, here is more information:
We know that Nocturne captured on Umatic tapes the footage projected onto the JumboTrons at the various concerts including Wembley. These tapes were turned over to Michael's crew and we have confirmed with Patrick Kelly (who headed Michael's film crew for the European tour) that everything from Europe was sent to LA to be put in Michael's storage facilities. The same procedures were followed for the US shows.

• Unfortunately, record-keeping in the storage facilities was sporadic, at best, so we do not know what happened to a tape once it was sent for storage. In most cases, once a tape was pulled from the box it arrived in, it was not put back in the original box and where it wound up doesn't always make sense. As a result, 25 years later not all of the Umatic tapes from the various shows can be located, notwithstanding that we have conducted an extensive survey of all of the storage facilities. So while we believe that the Umatic tape for Wembley was initially sent for storage, we have not been able to locate it. And with regard to the Umatic footage of other concerts, the audio is extremely problematic and therefore these concerts are unusable.

• We know that VHS copies of the Umatics were made when Michael wanted to view a particular concert, but because of the lack of record-keeping, we also didn't know which concerts existed on VHS. We ultimately did find Michael's personal VHS viewing copy of the Wembley show attended by Princess Diana and Prince Charles, but not the Umatic. Even finding this VHS felt like a miracle to us!

• So while we continued the search for the Wembley Umatic master, we also researched the audio recordings that existed from all of the concerts including Wembley. Fortunately, the Wembley audio recordings were made using a sound truck, and appear to be the only multi-track recordings from the tour. The other audio/visual recordings that exist, whether Umatic or VHS, are "front of house" mixes, and therefore there are no separate audio recordings that can be used to create a high quality listening experience. It is for this reason that the Wembley audio is the only one suitable to create a live album.

• If we were going to include a live concert DVD in the BAD 25 release package, we had only one choice, Wembley. And there were only two options for visual – the Umatics for a different show or the VHS for Wembley. It would certainly be less expensive for the Estate to be able to create a DVD from a Umatic tape than to spend the time and money to painstakingly restore/enhance the VHS footage, but then we would not be delivering a truly authentic experience and we truly believe that watching this concert with the high quality audio will create a magical experience for all the fans as it has for us. We ultimately chose a lab that has developed its own proprietary technology for doing this kind of work (including restoration for NASA of VHS footage) in order to make the visual experience the best it can be under the circumstances.

We also could have chosen to release the Japanese concert from the first leg of the tour as there is a master of that show; but that concert was essentially a reincarnation of the Victory Tour with only two songs – "Bad" and "I Just Can't Stop Loving You" – added at the end. It isn't what we believe the fans would want.

We could have elected not to release a DVD as part of the BAD 25 celebration (and hold out hope that someday we might find the Umatic of the Wembley concert) or we could share with the fans the chance to relive that magical night with pristine audio. We made the decision to go with the latter and provide the fans with the most authentic viewing experience. We believe that the fans will agree it was the right choice when the package is released in September.
24.5.12
Rome
24th May 1988 Michael et Sheryl Crow performs his second of two concerts Bad tour at the Flaminio Stadium in Rome.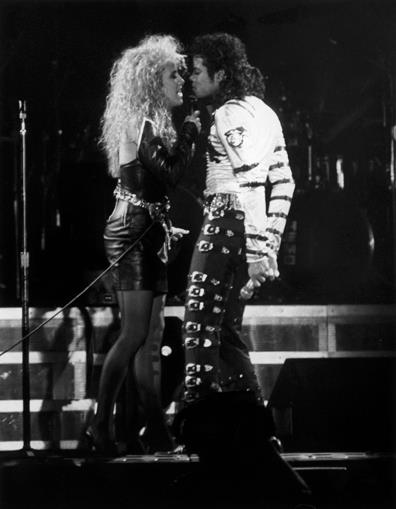 He plays to audiences of 70,000 over two nights.



18.5.12
On This day 18/5/1988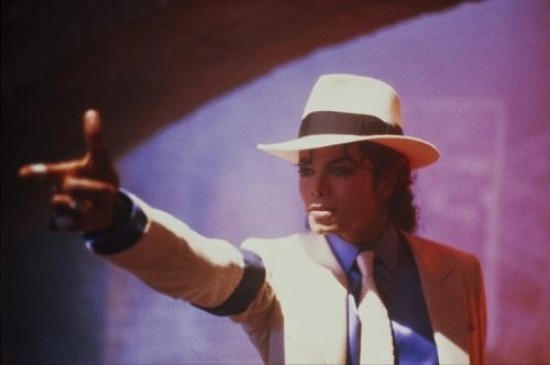 Michael's Movie 'Moonwalker' is Previewed at the Cannes Fim Festival .
17.5.12
Donna Summer




Rest in peace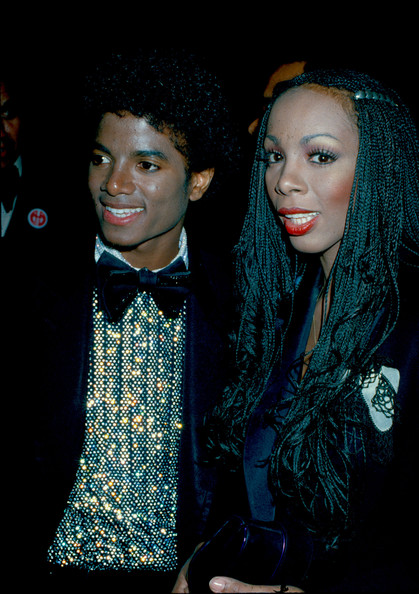 16.5.12


On this day - 16th May 1983


TV special, Motown 25




16.5.12
Artwork



Great artwork done in Cork, Ireland, by a street artist.




13.5.12

I Just Can't Stop Loving You New Single!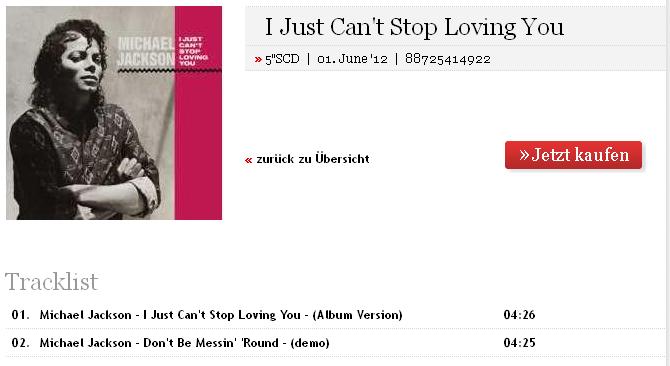 Source: sonymusic.de


19.4.12
R.I.P. Dick Clark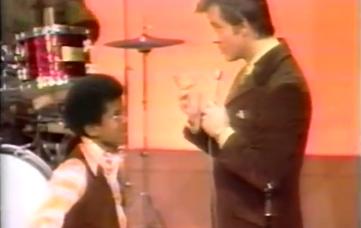 TV icon had been in St. John's hospital in L.A. after undergoing an outpatient procedure last night.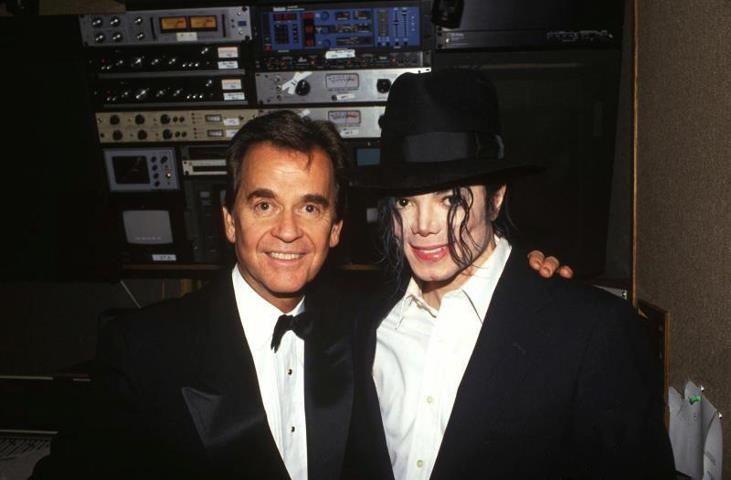 5.9.12
7 commercial pub Pepsi.
5.4.12
On This Day 4/5/1990



US President Bush welcomes Michael Jackson at the White House Rose Garden to be honored as 'Entertainer Of The Decade' by the Capital Children's Museum.


30.3.12

Pepsi Partners With Michael Jackson Estate for Commemorative Packaging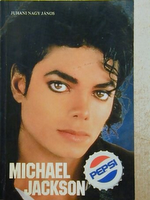 Pepsi is paying homage to the King of Pop one more time.

The brand is working with Michael Jackson's estate to create a limited-edition package featuring the singer, according to an executive close to the company. The package coincides with the 25th Anniversary of the "Bad" album, which was released on Aug. 31, 1987.

The package will be a 16 oz. can available in convenience stores and grocery stores around Memorial Day, according to Beverage Digest. The can, said to have a blue background with an image of Mr. Jackson dancing, is expected to cost 99 cents. Pepsi declined to comment.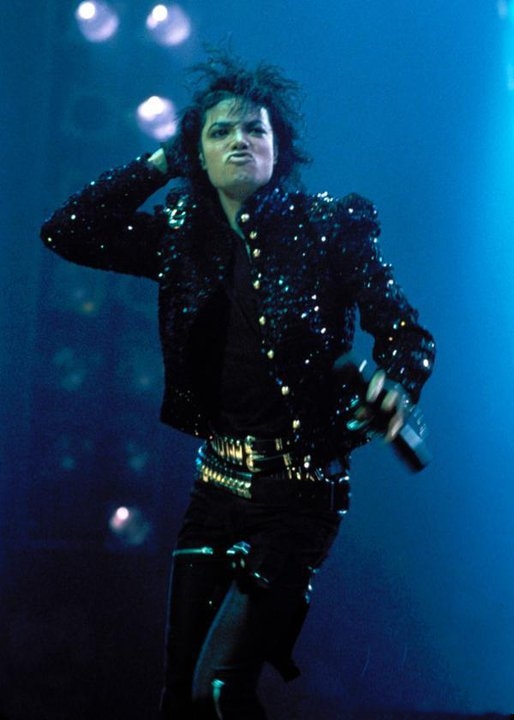 Pepsi sponsored the 1988 Bad World Tour. The tour spanned 16 months, with 123 concerts in 15 countries attended by 4.4 million fans. It was the largest-grossing tour in history and the one with the largest audience.
Source: Adage



28.3.12
The March 27 1993
Michael gives a five-minute speech in front of 1,200 teachers and politicians at a conference in the Century Plaza Hotel in Los Angeles.
26.3.12
Get It



In July 10 1987:
"Get It" is a song recorded by American singer-songwriter Stevie Wonder with a guest vocal by American pop recording artist Michael Jackson. Taken from his twentieth studio album Characters, Jackson worked with Wonder eight years earlier for the song "I Can't Help It" for his Off the Wall album, which was written by Wonder and former Supremes member Susaye Greene, while Wonder worked with Jackson on his top-selling Bad album for the song, "Just Good Friends".
Source:bad25
24.3.12
15th Blood on the Dance Floor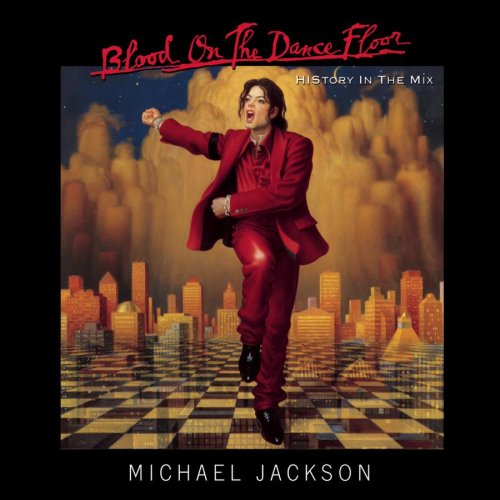 The 15th anniversary of the release of Michael Jackson's "Blood on the Dance Floor."
This
13
track
album
was
released
in May, 1997
and
contained
5
new
songs
in addition to
8
remixed
tracks
from
the
HIStory
album
.
The
album
went
on
to
become
the
best
selling
remix
album
of
al
time
.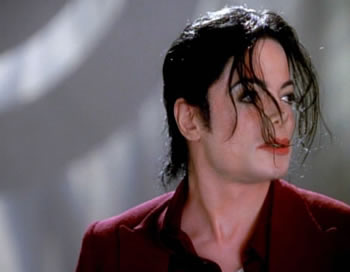 Due to the fact that Michael was on the History world tour at the time of recording the album, many of the tracks were recorded and mixed in countries around the globe such as Sweden, Switzerland and Germany.
1- BLOOD ON THE DANCE FLOOR (4:13)

2- MORPHINE (6:28)


3- SUPERFLY SISTER (6:27)


4- GHOSTS (5:08)


5- IS IT SCARY (5:35)


6- SCREAM LOUDER (Flyte Tyme Remix) (5:30)


7- MONEY (Fire Island Radio Edit) (4:23)


8- 2 BAD (Refugee Camp Mix) (3:32)


9- STRANGER IN MOSCOW (Tee's In-House Club Mix) (6:54)


10- THIS TIME AROUND (D.M Radio Mix) (4:05)


11- EARTH SONG (Hani's Club Experience) (7:55)


12- YOU ARE NOT ALONE (Classic Club Mix) (7:37)

13- HISTORY (Tony Moran's HIStory Lesson) (8:01)
4.3.12
On this day 4th March 2007
Michael is greeted by 100's of screaming fans as he arrives in Tokyo Airport 4th March 2007.
28.2.12
Happy Birthday Liz


Elizabeth Taylor would have celebrated its 80th birthday today.
24.2.12


Captain Eo 2 years!





Thursday marks the two-year anniversary of its return and Disney has yet to announce when the attraction will depart and what will take it's place.
Last year, the Tokyo Disney Resort decided to keep Captain EO indefinitely. The movie also appears in Walt Disney World's Epcot in Florida and at Disneyland Paris.



Currently, the OCRegister website is running a poll asking readers what attraction they would like to see replace Captain EO,
and as of Tuesday afternoon over 2,000 had responded with the majority of people voting to keep Captain EO forever.


That poll is still taking place and you can cast your vote by clicking here!


Source:MJFC
22.2.12



Happy Birthday, Blanket




Yesterday Blanket Jackson 10 years old.

We love you!

MJFC3G
15.2.12
Official statement about Whitney Houston's death from the Jackson Family
"We honor and celebrate the life of one of the world's most gifted vocalists and talented entertainers,
Whitney Houston. Although we are all saddened by her sudden passing and will miss her, we respectfully
ask everyone to consider her family at this time of difficulty by granting them the patience and comfort
they need to mourn their loss in peace.
The Jackson Family"
12.2.12
R.I.P
26.1.12
Interview Jermaine Jackson

Jermaine Jackson : "Le Dr Murray n'a pas agit... par Europe1fr
18.1.12
VIDEO Queen & Michael Jackson I Want To Break Free

10.1.12

New on our page:
" a moment, an image... "
7.1.2012

One Person Who Could Get Will.i.am's MJ Songs Released?




Will.i.am's collaborations with the King of Pop are songs the world may never hear. When 2010's posthumous album MICHAEL was being put together, the Black Eyed Peas front man was very vocal about his feelings that a posthumous release of unfinished music was disrespectful to Michael Jackson's memory. Now, he's singing a slightly different tune.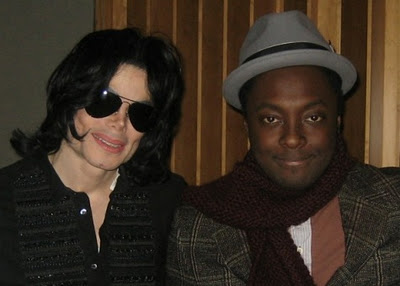 The singer worked with Jackson in 2006 and quickly formed a close bond with him. Because of his untimely death in 2009, the final tracks they collaborated on were never blessed by Jackson, and it is for that reason that Will.i.am is so reluctant to release them.

"Because we became friends, I don't want to be an opportunist," Will.i.am told Access Hollywood Live's Billy Bush and Kit Hoover on Thursday when asked about his work with the pop icon.

Will.i.am has been approached about releasing the tracks, but told Billy and Kit that only one person could get him to change his mind.

"Now if his [MJ's] mom called me and said, 'We got to do this,' then yes," he said.




Source: MJFC / accesshollywood.com





4.1.2012

The shop




News article of the shop in the best prices on all of your Michael Jackson purchases!


31.12.11

Happy New Year 2012