The Michael Jackson Book Stage and legend costumes was released in 2018 (French version of Michael Bush's book The King of Style) went unnoticed and now it appears in kiosks in Switzerland: Magnificent rare photos of high quality and details of costumes, anecdotes:
Well, THE collector's piece for any collector who,s respecting and for only 29 frs.

Run quickly to the nearest kiosk, there are only a few copies left!
S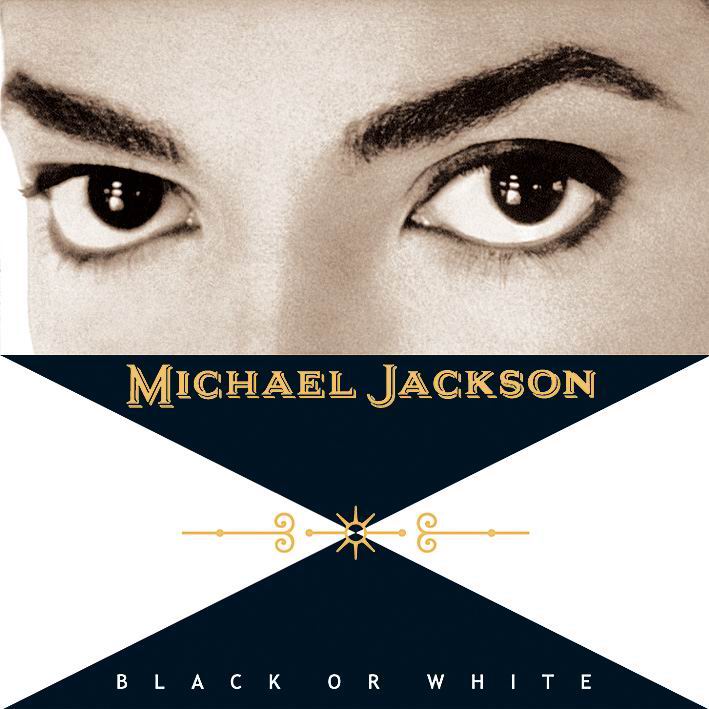 1991 - song "Black Or White" released at #1 in the U.K.
November 22-24, 2019 in Madrid Vincent Paterson.
Vincent Paterson was Michael Jackson's collaborator for many years. Dancer and choreographer.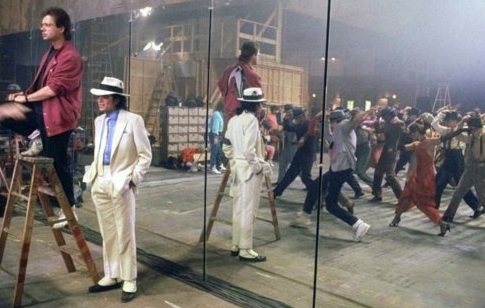 https://www.mjhideout.com/forum/threads/xxi-edicion-de-la-gran-kdd-nacional-moonweekend-madrid-22-23-y-24-de-noviembre-2019.133447/
1982 - The story book album for "E.T.: The Extraterrestrial" was released. It contained narration and a new song from Michael Jackson.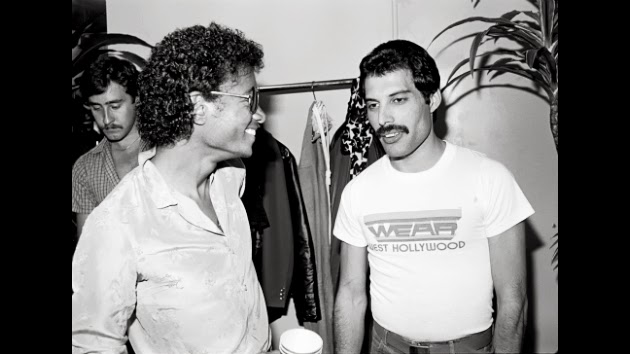 They spent days together working on new music at Jackson's home studio in Encino, California, in 1983, and developed a close friendship.
Freddie's personal assistant, Peter'Phoebe' Freestone, was there to witness all this.
Peter worked for Queen and Freddie for 12 years until the musician's death in 1991.
Peter told Metro.co.uk: "It was 1983, and Freddie and Michael collaborated on three different titles at that time.
But Michael didn't treat me any differently from Freddie. That's how people are. "Michael and I played video games for half an hour while Freddie was smoking outside.
According to Peter, Michael then took him and Freddie around the house on Hayvenhurst Avenue in Encino.
When they came up, Freddie couldn't believe his eyes when he saw a mattress in the middle of the floor of the pop king's million-dollar mansion. Freddie couldn't keep his mouth shut because in the middle of the floor, this big mattress was made like a bed," Peter recalls. Freddie said, "You have money, why don't you buy a bed?" And Michael just said, "I feel so much better when I'm closer to Earth.
Freddie said, "Well, how close does not having a bed bring you? We're upstairs." Peter added, "This is the kind of thing that happened.
A new Michael Jackson mural is made in the city of São Paulo in Brazil.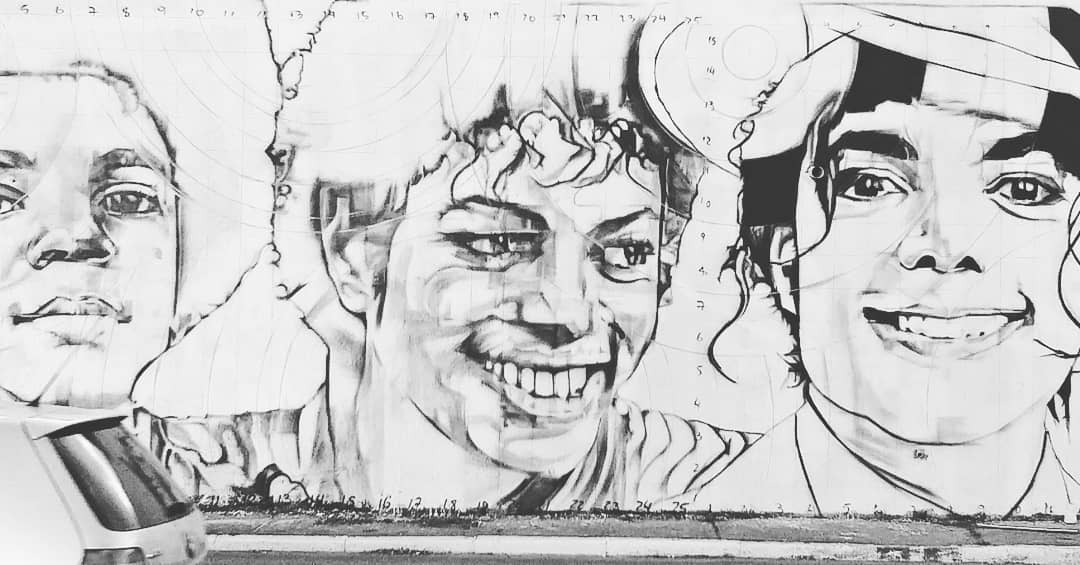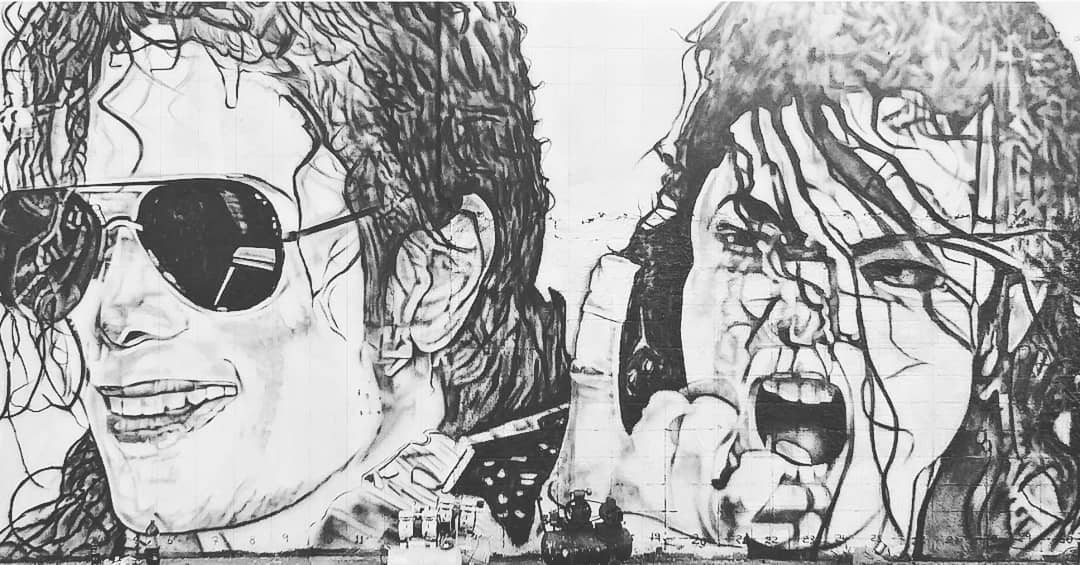 The mural is made of different Michael Jackson faces from different era and is near a busy road for all to see!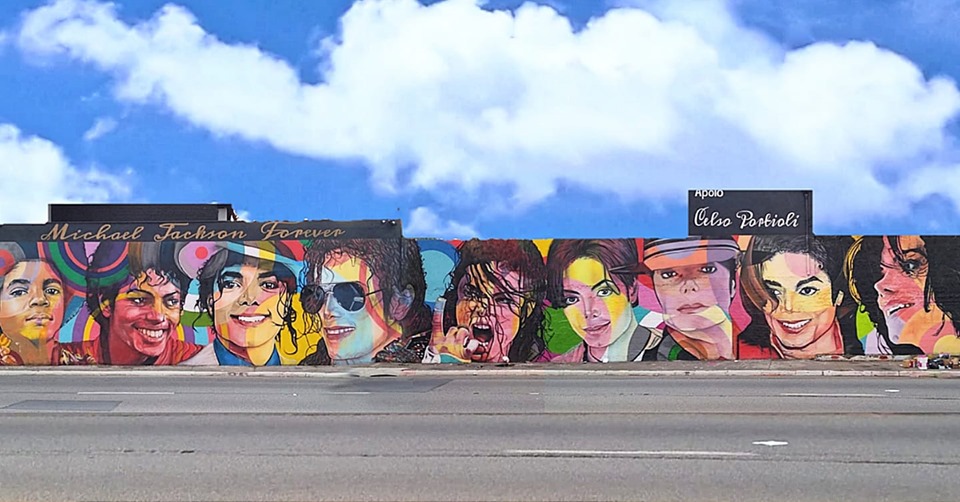 Made by the artist, Paulo Terra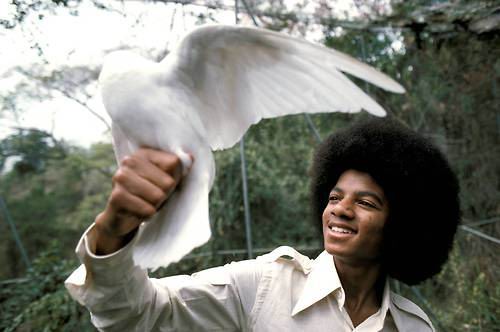 Happy Birthday Michael Joseph Jackson
Michael Jackson Fan-Club 3Generations
It's home to over three million species of plants and animals, as well as one million indigenous people, but the Amazon rainforest is currently experiencing the worst wildfires ever seen.
According to the National Institute for Space Research (INPE) 72,843 forest fires have been detected in the country so far – with 9,507 spotted in the last week.
Overall, the total fire activity in the Amazons and Rondonia has been well above average, compared to the previous 15 years, according to the Global Fire Emissions Database.
In 1995, Michael Jackson released a song called "Earth Song" which was the first that overtly dealt with the Environment and animal welfare and ever since, the song was performed on tour and special performances and was also due to be performed on "THIS IS IT" with a bigger and bolder message!
In "THIS IS IT", Michael said he wanted to world to know and pass the message to the masses that humanity has to act now before it is too late! He specifically spoke about the Amazon Rainforest and warned us about the consequences.
"I respect the secrets and magic of nature. That's why it makes me so angry when I see these things that are happening, that every second, I hear, the size of a football field is torn down in the Amazon. I mean, that kind of stuff really bothers me. That's why I write these kinds of songs, you know. It gives some sense of awareness and awakening and hope to people. I love the Planet, I love the trees. I have this thing for trees – the colors and changing of leaves. I love it. I respect those kind of things. I really feel that nature is trying so hard to compensate for man's mismanagement of the planet. Because the planet is sick, like a fever. If we don't fix it now, it's at the point of no return. This is our last chance to fix this problem that we have, where it's like a runway train. And the times has come, This Is It. People are always saying: 'They'll take care of it. The government'll–Don't worry, they'll–' 'They' who? It starts with us. It's us. Or else it'll never be done… We have four years to get it right. After that it would be irreversible. Let's take care of the planet."

Michael Jackson, This Is It rehearsals, 2009
The time has come! The lungs of the Earth is burning! Millions of species are endangered!
The world is watching but our governments are doing nothing! Greed and profitability are maybe (or maybe for sure) the causes of those fires and Michael Jackson told us about is over 20 years ago but no one listened! (except his fans of course)
Is it too late to act? Only the next couple of weeks will tell! But maybe it is time to listen to Michael Jackson's Earth Song! Maybe it is time to look at all those issues mentioned in the song!
The world needs to act now! We all have to play our part to make Earth, our home, a better place for all, including animals and plants.
Cats Don't Dance
In 1993 Michael would have agreed to lend his voice to a character from David Kirschner's animated film Cats Don't Dance, produced by Warner Bros. The half cartoon, half film project would feature comic reproductions of 1930s movie actors who, from time to time, would quote some of their mythical sentences. Michael was to produce the film, scheduled for 1996, but was also to be its star and consultant for music and choreography.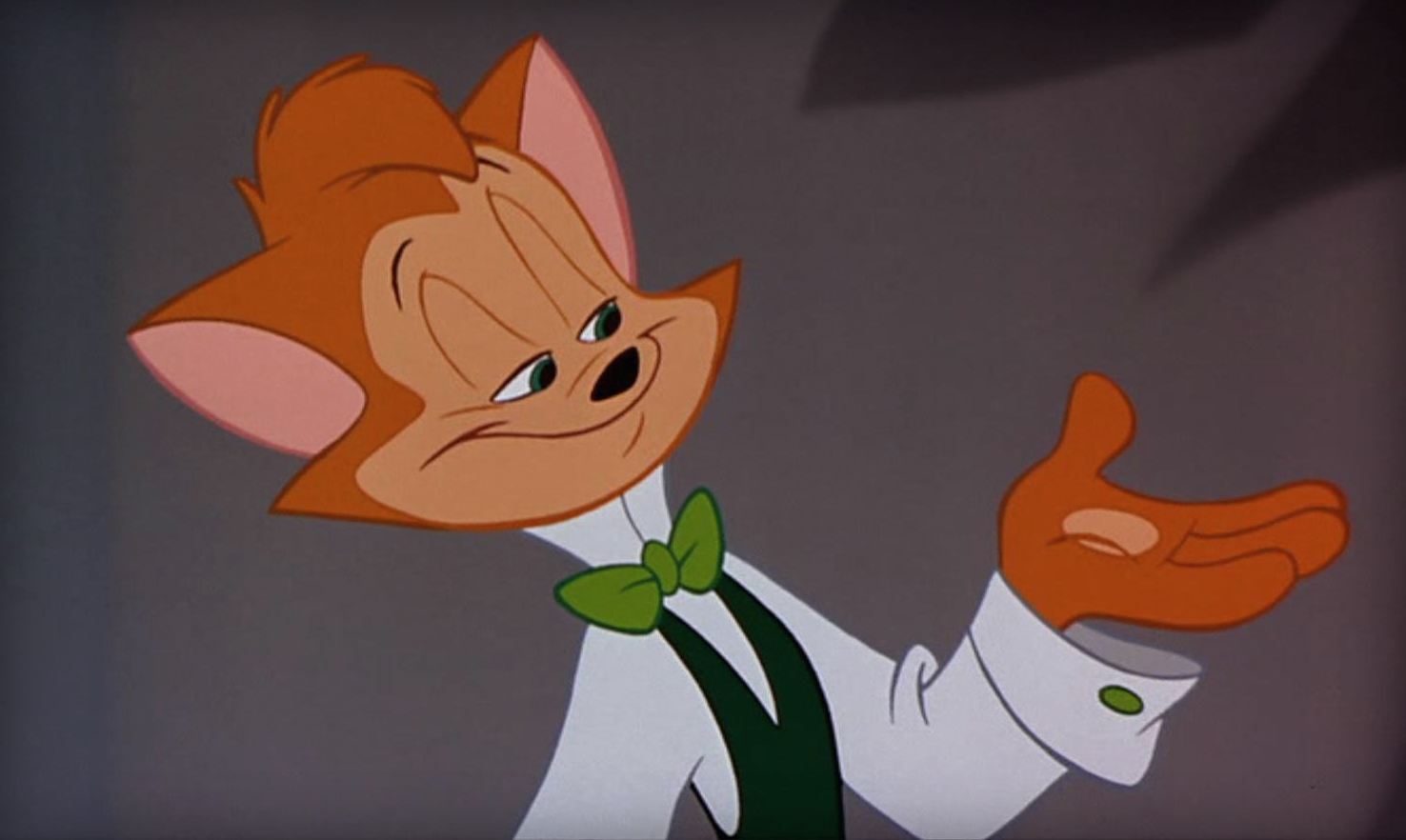 Michael on the project from all points of view: the script, the drawings, the ideas for the characters. He put all his heart and soul into this project.
The characters of the Looney Tunes were planned for the film. They will be used... but for the film Space Jam, with the basketball player Michael Jordan, directed by Joe Pytka in 1996.
The film will finally take place without the commitment of Michael Jackson who faces false accusations that year.
It was released in 1997, under the name Dany the Superstar Cat e. The story of this cat Danny, who at the end of the 1930s, left his home town of Indiana to find success in Hollywood.
The G. Rossini Symphony Orchestra pays tribute to Michael.
12 July 2019 by Cpteo-0 Comments.
Xanitalia's concerts take place in Italy in Pesaro, this Monday, July 15 in the People's Square at 9:15 pm free of charge.

1984 - Motown reported that it had shipped 2 million copies of the Jackson's "Victory" album.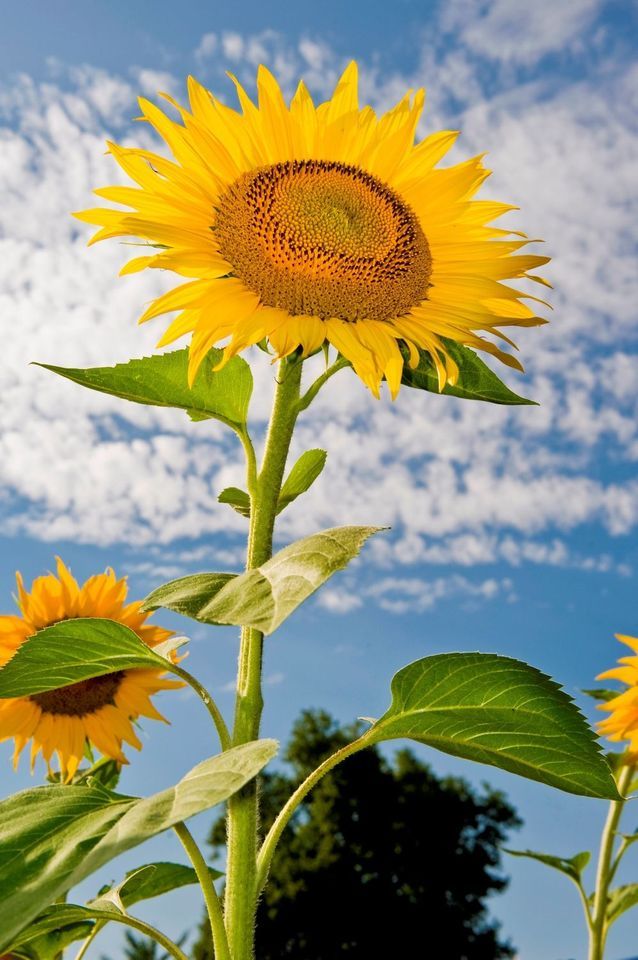 For you Michael
Michael Jackson Fan Club 3Generations
A new documentary is available on Netflix called "The Black Godfather", a documentary about influencer, music executive and entrepreneur Clarence Avant.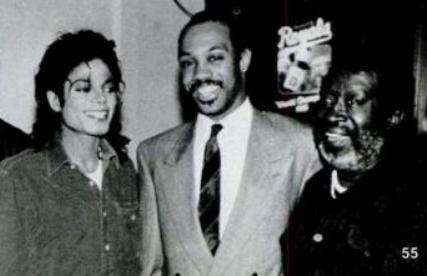 While this documentary is all about the man who influenced medias to play and show more black musician and actors, you will also learn that Clarence was responsible to mediate a contentious conflict of interest between CBS and Universal so that the E.T. the Extra-Terrestrial audiobook, narrated by Michael Jackson.
https://www.youtube.com/watch?v=Gp_MsziYf4s#action=share
Avant was the one also responsible for promoting Michael Jackson's first solo tour. The 14-month long Bad World tour, which opened in Tokyo in September 1987, culminated with tremendous success, going on to gross a reported $125 million.
Avant also worked with Janet Jackson, Quincy Jones, Jimmy Jam & Terry Lewis, Babyface, Jamie Foxx to name just few.

1996 - Michael Jackson's single "They Don't Care About Us" hit #30 in the U.S.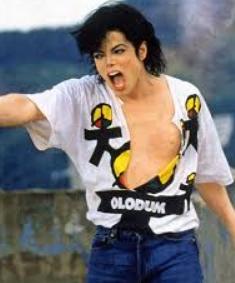 Upon graduation in business administration from Loyola University, with his uncle TJ.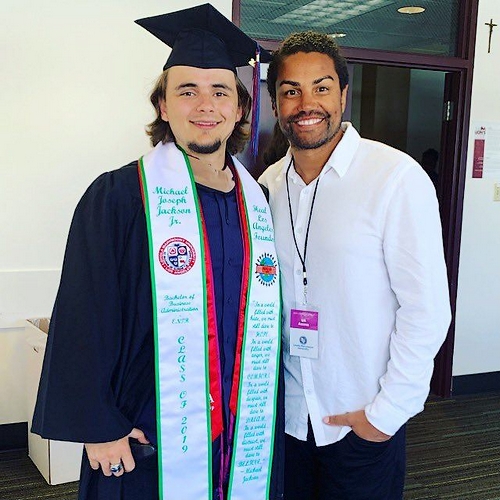 In a world filled with hate, we must still have to HOPE.
In a world filled with anger, we must still dare to COMFORT.
In a world filled with despair, we must still dare to DREAM.
In a world filled with distrust, we must still dare to BELIEVE.
He said a few words spoken by his father:
Joseph Jackson said in 2009: "He was not really interested in money.
continued in our V.I.P section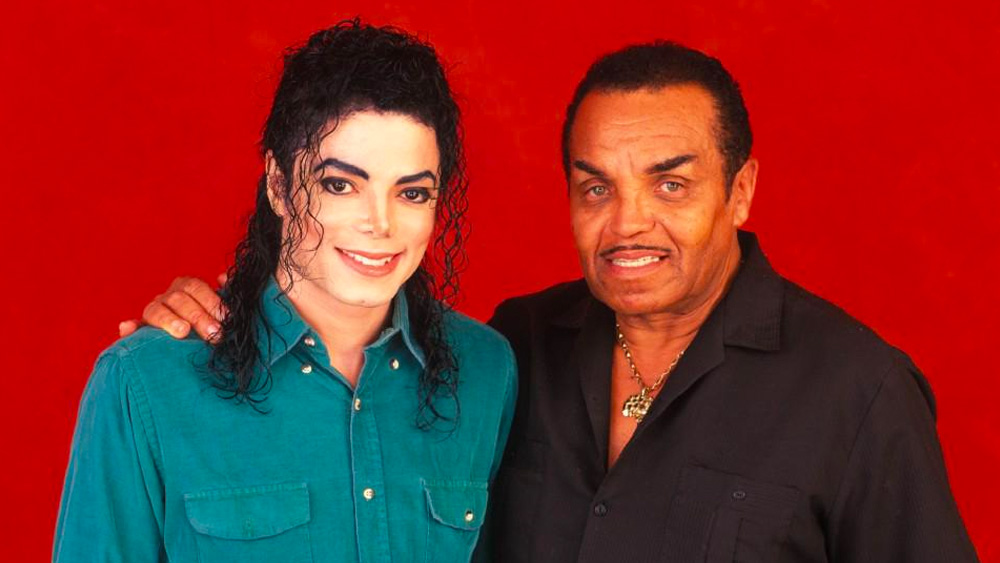 April 1999 - Michael Jackson announced that all proceeds from his single "What More Can I Give?" would be donated to help ethnic Albanian refugees from Kosovo.
"I want the whole world singing it, that it gather us like people,a song is a mantra, something you repeat without rest.
We need freedom, we need generosity, we need love, we need to be united."
Michael Jackson
hIn 1992, artist Greg Hildebrandt, a friend of Michael Jackson's for several years, was commissioned by a Los Angeles producer to create a painting as a pre-production of a film entitled Adam at Midnight, with Michael in the lead role. The story was set in New Orleans and Michael played a male Cinderella.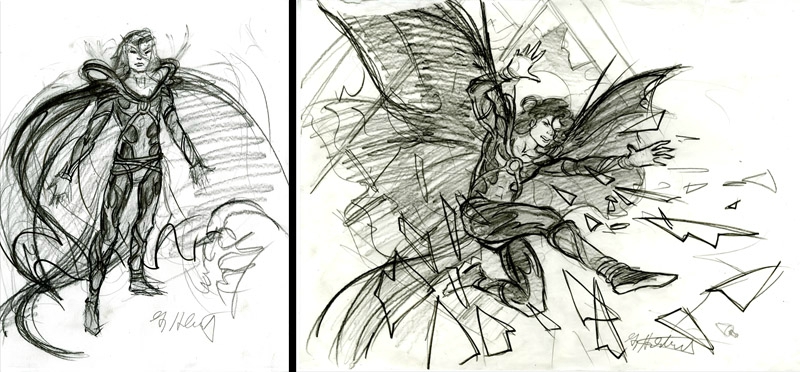 Hildebrandt made several sketches, in which Michael is seen turning into a superhero, which the producer used to obtain the funds. The project will finally remain in its drawers.

In Germany in the little town of Hausen at the Gasthof Zur Sonne.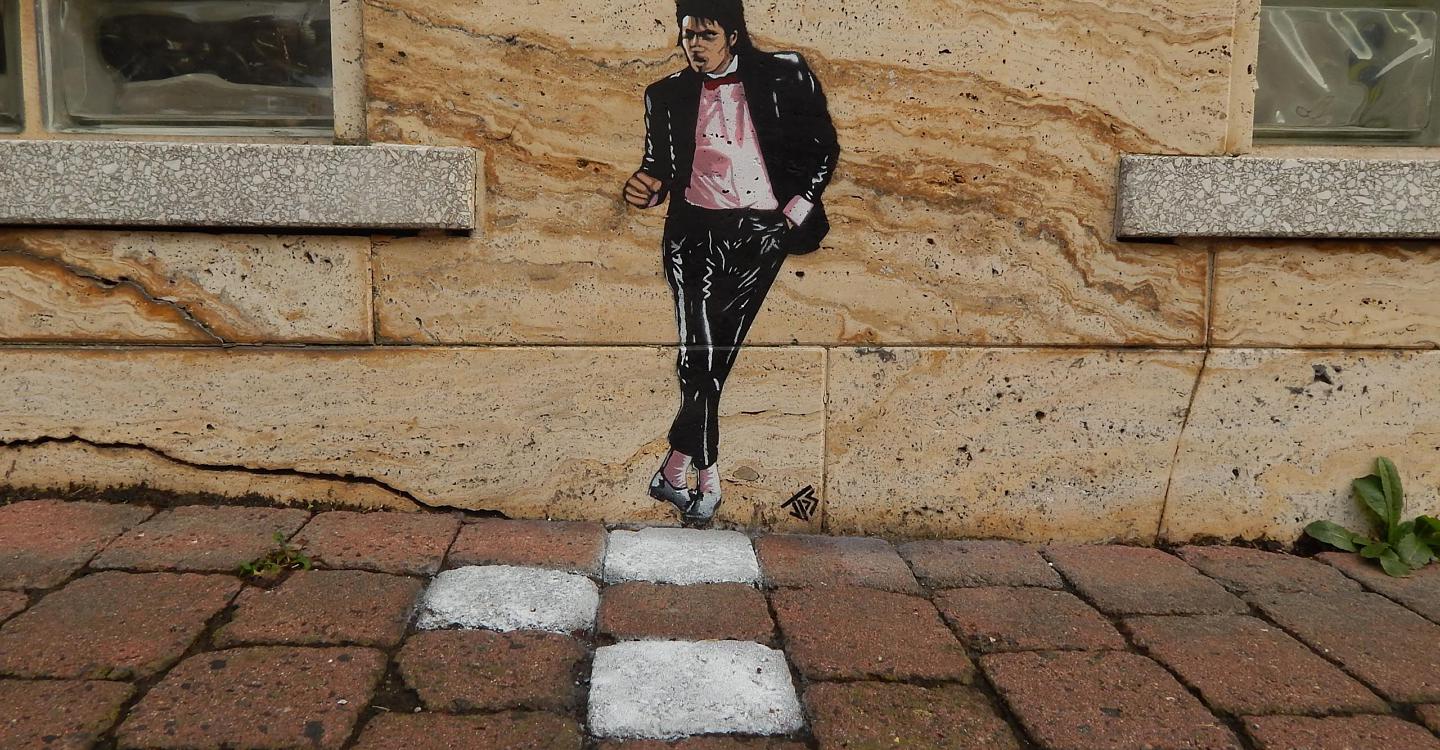 A fantastic graffiti of Michael Jackson from the Billie Jean music video was painted on a wall and some of the pavements were painted to represent the lighting floor under Michael.
The artist, Jamie Paul Scanlon from the UK was already known by the fans for leaving a smooth criminal on a rock in 2013.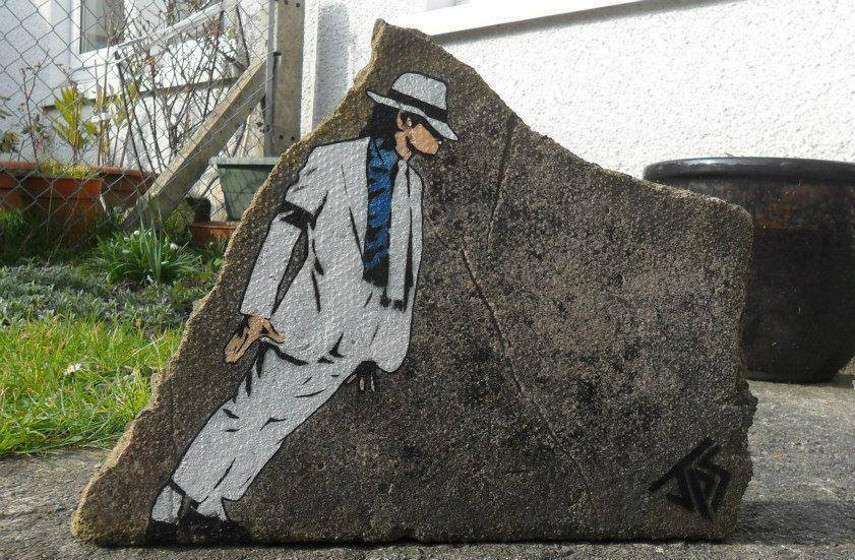 For it's 9th Edition, the Festival "Madrid es negro" will pay tribute to the biggest Afro-American artist on the planet: Michael Jackson.
The growing Festival will take place across the Spanish capital from January 31 to March 9 and themed around Michael Jackson and the impact he had on the world of music and dance.
The Festival will open on January 31 at the Fnac Forum with a talk titled "10 years without Michael Jackson" including a Gospel concert playing the King of Pop masterpieces!
On March 3, The Gospel group called "Gospel Factory" will again play Michael Jackson biggest hits At "Sala But" and on March 2, a dance class will take place at Delia Records where people will be learning the basic and famous dance steps of the King of Pop.
Positive events like this one is clearly what the world needs and a true representation of Michael Jackson's legacy!