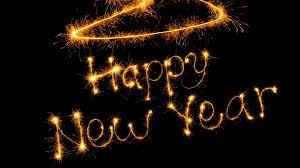 Special new rare video History tour,nostalgy... for you the fans of Michael Jackson!
Michael Jackson Fan-Club 3Generations
Michael Jackson Fan-Club 3Generations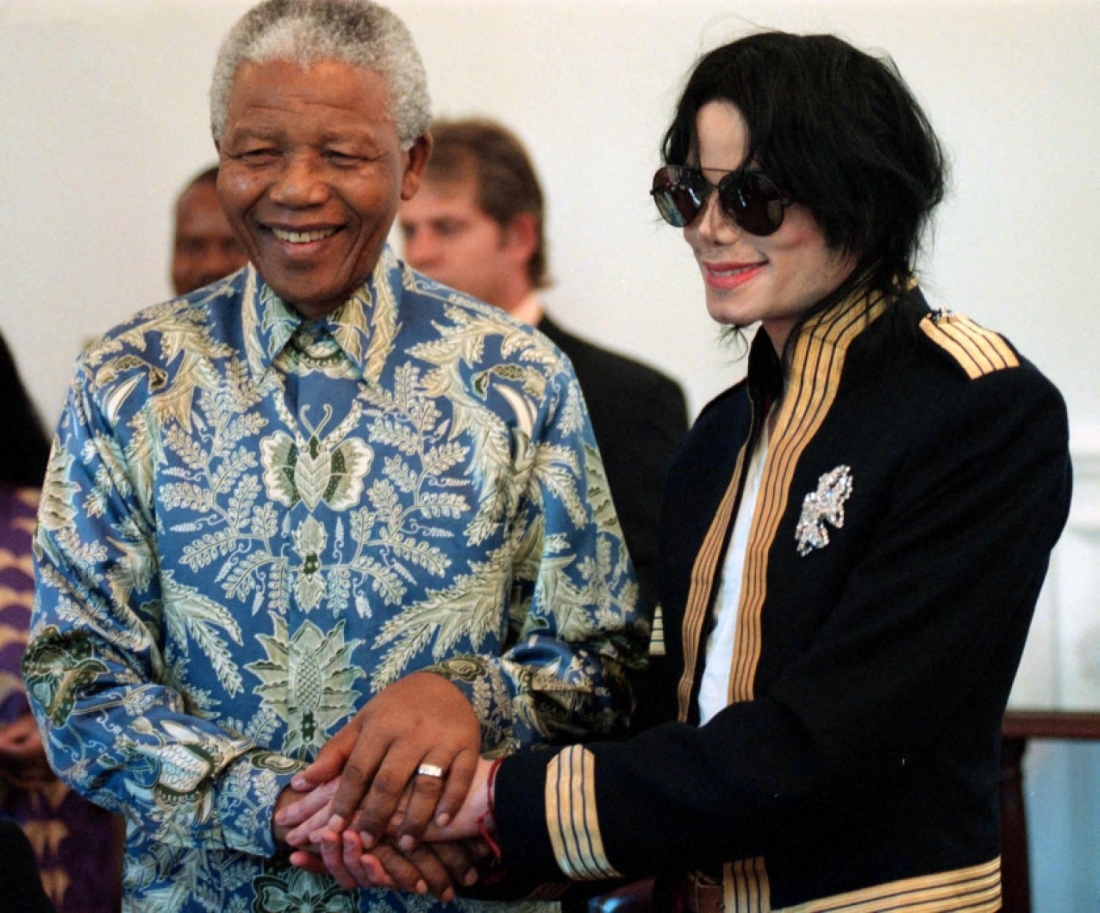 "Michael Jackson was part of our family" ~ Nelson Mandela
And you to Mr Mandela. Rest In Peace.
Click here!
The first ever all metal Michael Jackson tribute album is set to be released later this month and will include the stars of heavy metal bands such as Guns N Roses, Iron Maiden, Motorhead and Testament.
'Thriller – A Metal Tribute To Michael Jackson' features heavy metal infused Jackson classics such as 'Billie Jean,' 'Beat It,' and 'Rock With You' to name just three.
released on October 22, 2013.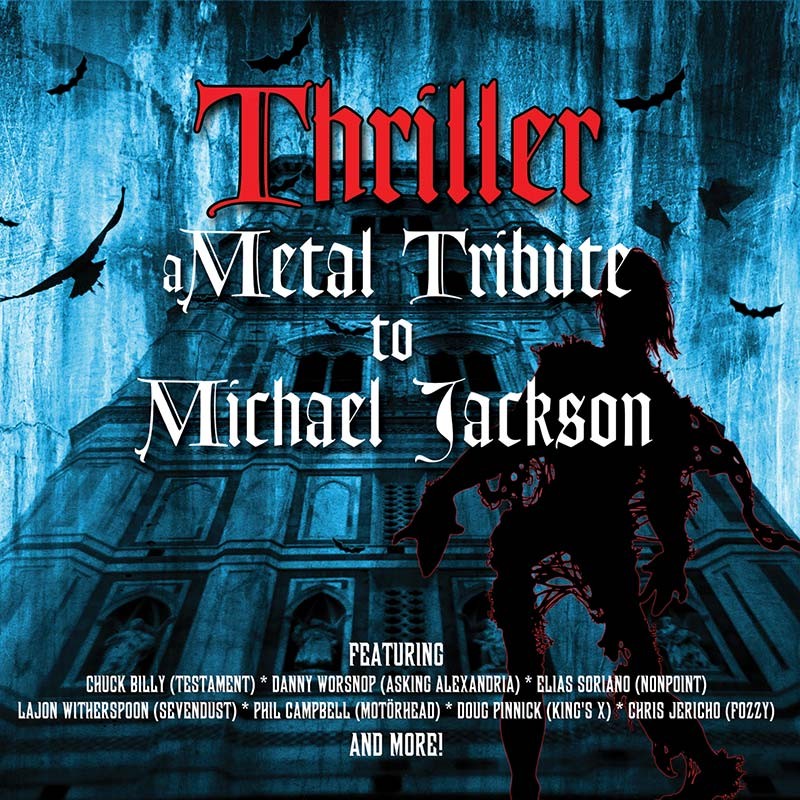 tracklist :
1. Thriller - Chuck Billy (TESTAMENT)
2. Man In The Mirror - Danny Worsnop (ASKING ALEXANDRIA) & Billy Sheehan (MR. BIG)
3. The Way You Make Me Feel - Angelo Moore (FISHBONE), Doug Aldrich (WHITESNAKE), & Rudy Sarzo (QUEENSRŸCHE)
4. Black Or White - Lajon Witherspoon (SEVENDUST), Bruce Kulick (ex-KISS), & Tony Franklin (THE FIRM)
5. Beat It - Priya Panda (DIEMONDS) & Ron Bumblefoot Thal (GUNS N' ROSES)
6. Billy Jean - Corey Glover (LIVING COLOUR) & Phil Campbell (MOTÖRHEAD)
7. Shake Your Body (DOWN TO THE GROUND) - Elias Soriano (NONPOINT)
8. Rock With You - Doug Pinnick (KING'S X)
9. Dirty Diana - Chris Jericho (FOZZY)
10. Bad - Paul Di'Anno (ex-IRON MAIDEN) & Craig Goldy (DIO)
11. They Don't Care About Us - ICARUS WITCH
12. Never Can Say Goodbye - Lonnie Jordan (WAR)
13. Smooth Criminal - ALIEN ANT FARM
Ferrari driven by Michael in a Pepsi commercial is now for sale on Ebay. On Wednesday the top bid was $70,000, but hadn't reached the reserve.
The car has been garaged since 1986 and has just 17,500 miles on it. It cost $40,000 to turn it into a convertible for use in the commercial. During the commercial, Michael is seen jumping into the car and speeding away. The car's owner is a Hollywood automobile collector who says the car recently underwent a $17,000 servicing that included new tires and brakes.
Gary's most celebrated native and his brothers are being honored in a rare photo exhibit that debuted Wednesday at South Shore Event Center at Majestic Star Casino in Gary .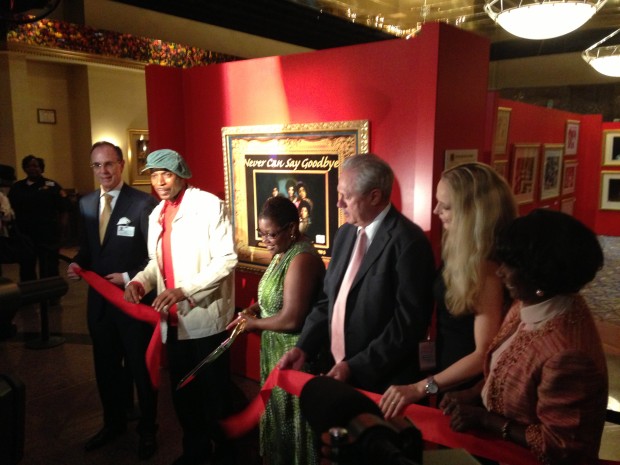 The exhibit " Never Can Say Goodbye — Celebrating the King of Pop and J5 , " presented by the Chicago Blues Museum and Majestic Star Casino and Hotel , opened with a ribbon-cutting ceremony and was attended by Katherine Jackson , Mayor Karen Freeman-Wilson and more than 300 invited guests .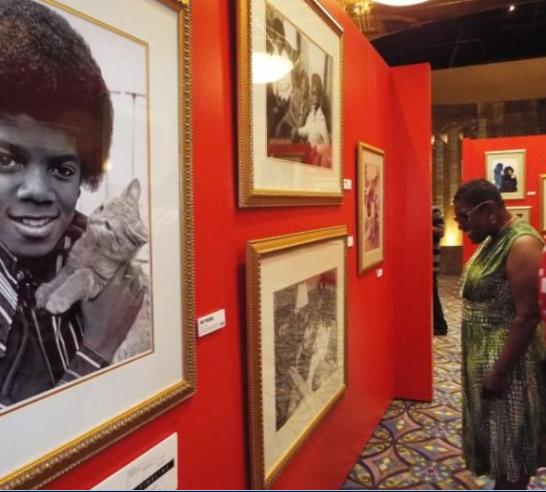 " I 'm delighted that we have partnered with the Chicago Blues Museum to bring this exhibit here , " said Chareice White , corporate director of community relations for Majestic Star Casino .
Katherine Jackson , who was presented with flowers , thanked casino personnel , the mayor , blues museum organizers and guests .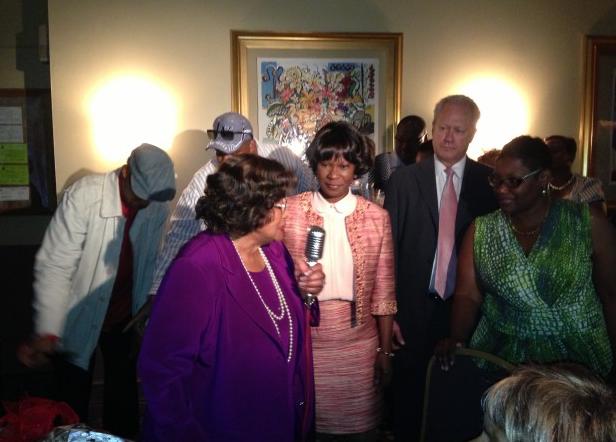 " So graciously for the last three years you all have done this ( honored Michael ) . I thank you so much , " Jackson said .

The exhibit was scheduled to open to the public at 10 p.m. Wednesday and remain open through Sept. 5 .
Sing the Angels listen to you Happy Birthay Michael
MJFC 3Generations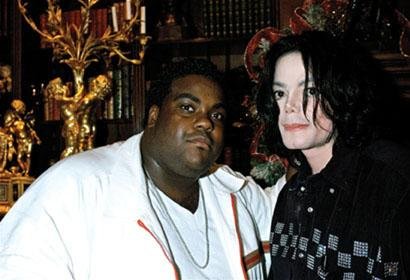 Producer Rodney Jerkins has revealed that he plans to issue fresh material from Michael Jackson while visiting Midland music students whilst in the UK last week.
– We have a number of unreleased songs and all sorts of video footage. There's a project in the making right now that will include all those songs. I worked with him for two years exclusively – it's the biggest highlight of my career. He came to our studios in Pleasantville, New Jersey [the city where Jerkins grew up] and we built a really strong relationship and became really good friends. –
Michael Jackson talks about Steven Spielberg in this extract from 1987 Spielberg's 40th anniversary celebration video.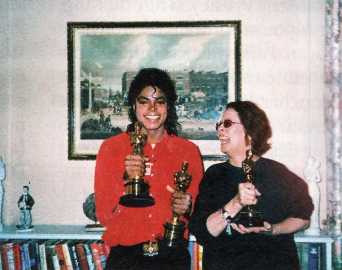 Mrs. Oona Chaplin, the widow of one of his heroes, Charlie Chaplin at the Manoir de Ban.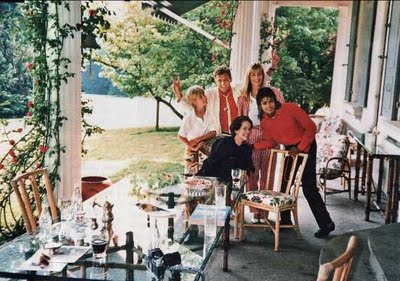 A rare copy of Michael Jackson's film Moonwalker surfaced in California. A stock broker who worked with Moonwalker's live action director, Colin Chilvers, came forward with three reels of film containing more than 30 minutes of footage!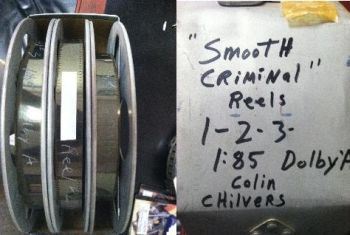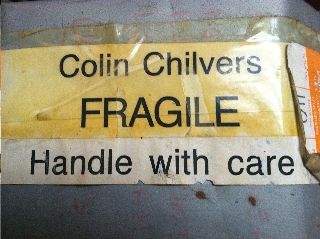 The broker, Amy Redman, decided to come forward in the wake of Michael Jackson's disappearance, after holding on to the reels for years. She said, "I have the only release print ever made for use in the USA. It consists of the live action portion of Michael Jackson's.
"Moonwalker. Michael had a dream and Moonwalker is the result of his visions."

Released in Europe in 1988, Moonwalker was never shown in theaters in the U.S., though it found huge success in home video sales.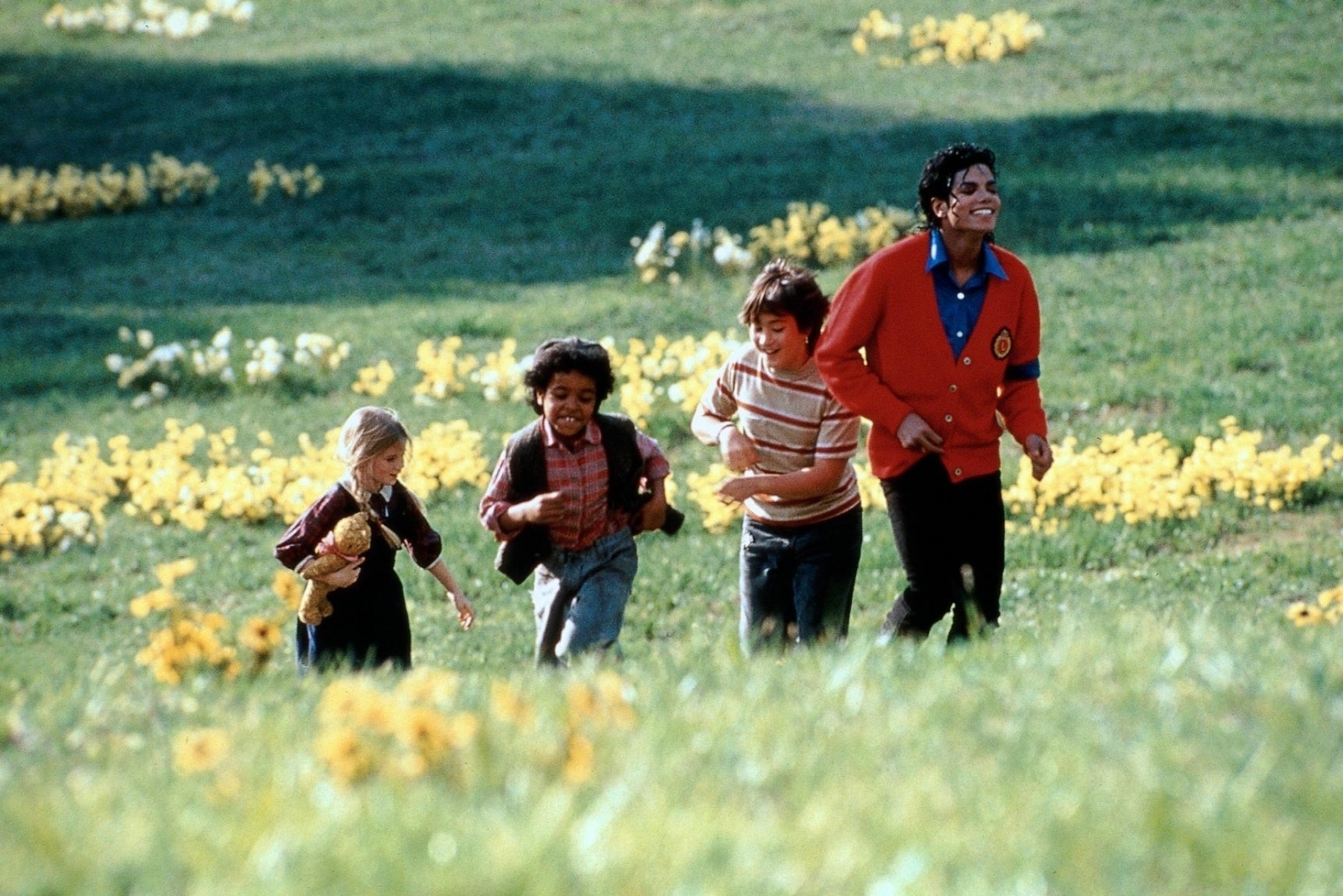 Source: MJFC

Michael escorts his best friend Dame Elizabeth Taylor to 'A Musical Celebration' - A Tribute to Elizabeth Taylor at the Royal Albert Hall in London.
Click here!
Thirty years ago, a young man on the top of his game wowed an audience with a spectacular dance performance . Michael Jackson moonwalked onstage at the Motown 25th Anniversary Special.
The commemorative event was taped and broadcast on NBC weeks later. Michael swiftly swept America off its feet in one smooth glide and established himself as the most popular song and dance man. At this moment, he was the most electrifying performer in pop culture.
Source:MJFC


Two icons of the Twentieth Century

Speaking to a Danish magazine, former South African President Nelson Mandela says:
"When you are behind bars with no hope of release, you need to find strength wherever you can.
Personally I found strength in Michael Jackson. Even to this day Michael Jackson is a constant source of inspiration. "

Michael befriended Mandela back in the early Nineties, and in the summer of 1999 organised two charity concerts, along with the Red Cross, called 'Michael Jackson & Friends - What More Can I Give'. The concerts were performed in Seoul and Germany.
New ! Any Michael Jackson's greatest titles Here!
MAKING HIStory Exhibition
'The Gallery On The Corner,' will hold an exhibition of Christophe Boulmé photographs from the Dangerous and HIStory Tours and on the set of 'Stranger in Moscow and 'Ghosts' movie!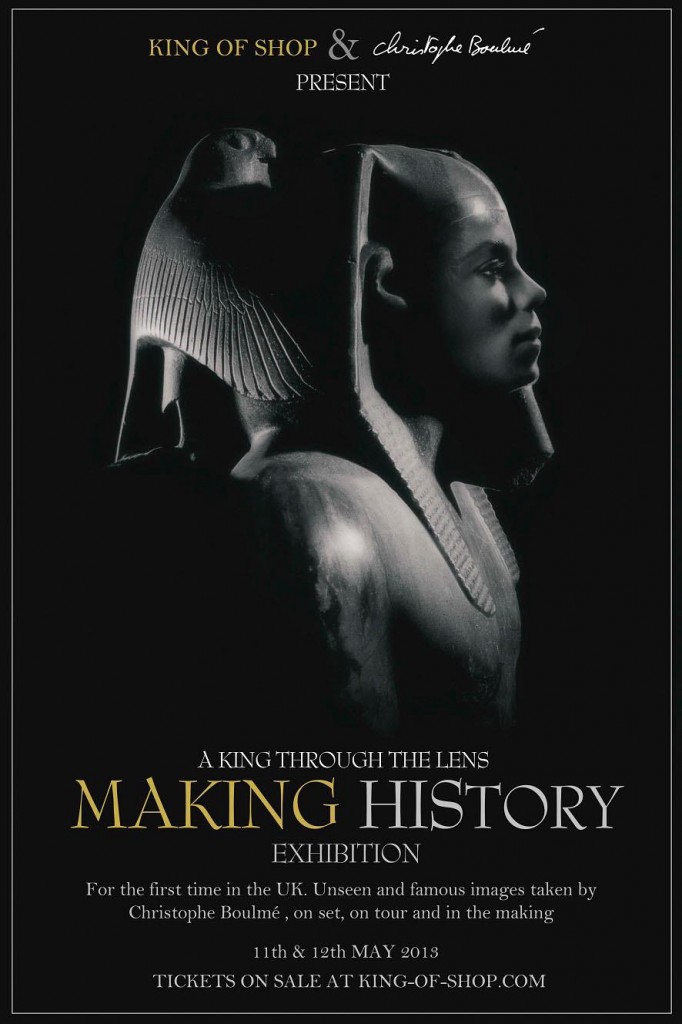 The exhibition will be open on Saturday May 11th from 10am to 8pm and on Sunday May 12th from 11am to 4pm in London.
Source:king-of-shop
Created bronze sculpture for the award in 1990. Silver plated bronze version and gold plated bronze version. Created by Nijel Binns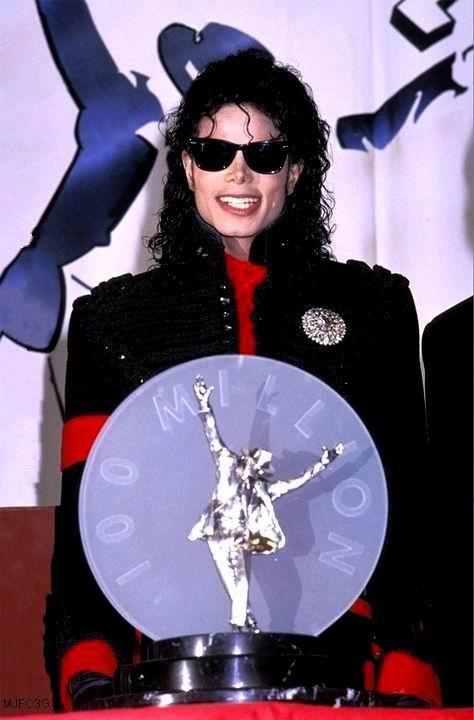 Michael attends a Beverly Wilshire Hotel.
The party is organised by CBS Records for unprecedented record sales of 110 million records throughout the 1980s making Michael the Top Selling Artist of the Decade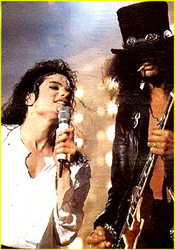 'Give in to Me' was officially released in Europe with a video clip featuring Slash.
It was filmed in Munich in two hours, in front of a live audience.
https://www.youtube.com/watch?v=LJ7qXHjxj_0
Our new page. Good visit!
MJFC3G
The Jackson 5 are on top of Billboard Number One Hits Chart with 'I want you Back.'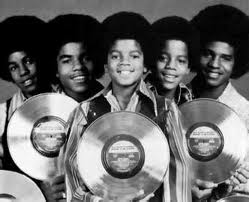 Very soon multimedia novelties on our pages to be followed...
MJFC3G
Yesterday evening, Joseph Jackson (84) appeared on the CNN show "Piers Morgan Tonight" and gave an exclusive interview.

He talked about the day he learned about the death of his son Michael:

"I got a call from a fan. And he says, 'Mr. Jackson,' he says, 'um, something is wrong.' He said, 'I see a ambulance there at Michael's place. And the ambulance took off. And the fire department is following the ambulance. Something is wrong.
The saddest part about the whole thing was Michael tried to reach me. He says, 'call my father.' This was before he passed, he would know how to get me out of this."
Source: MJFC / CNN

'Billie Jean' hits the Black singles chart peaking at number 1. It holds its position for nine weeks and remains on the charts for twenty-three weeks!
ForeverDangerous.com to raise funds for 'Forever Dangerous.' 'Forever Dangerous' shall be a world-class, live stage production that pays homage to the legacy of Michael Jackson. The aim is to re-create some of the most memorable concert moments in live performance history. Jennifer Batten hopes to bring the world the greatest live fantasy show in history:

"I want to give younger folks who never got a chance to experience a Michael Jackson show, as well as long-time fans, the chance to feel the magic again or for the first time, through my eyes and experiences."
"My memories are personal and professional. Memories of magical moments in the history of music that will never be repeated , of collaboration with a true musical legend and the little moments no one else saw. These are memories I want to share with the world through this production."
Source: foreverdangerous.com
Click here!

'Moonwalker' is released on video in America, with 300,000 copies being shipped out - the largest first shipment ever for a home video. In just over a month, it will sell 600,000 units in the States.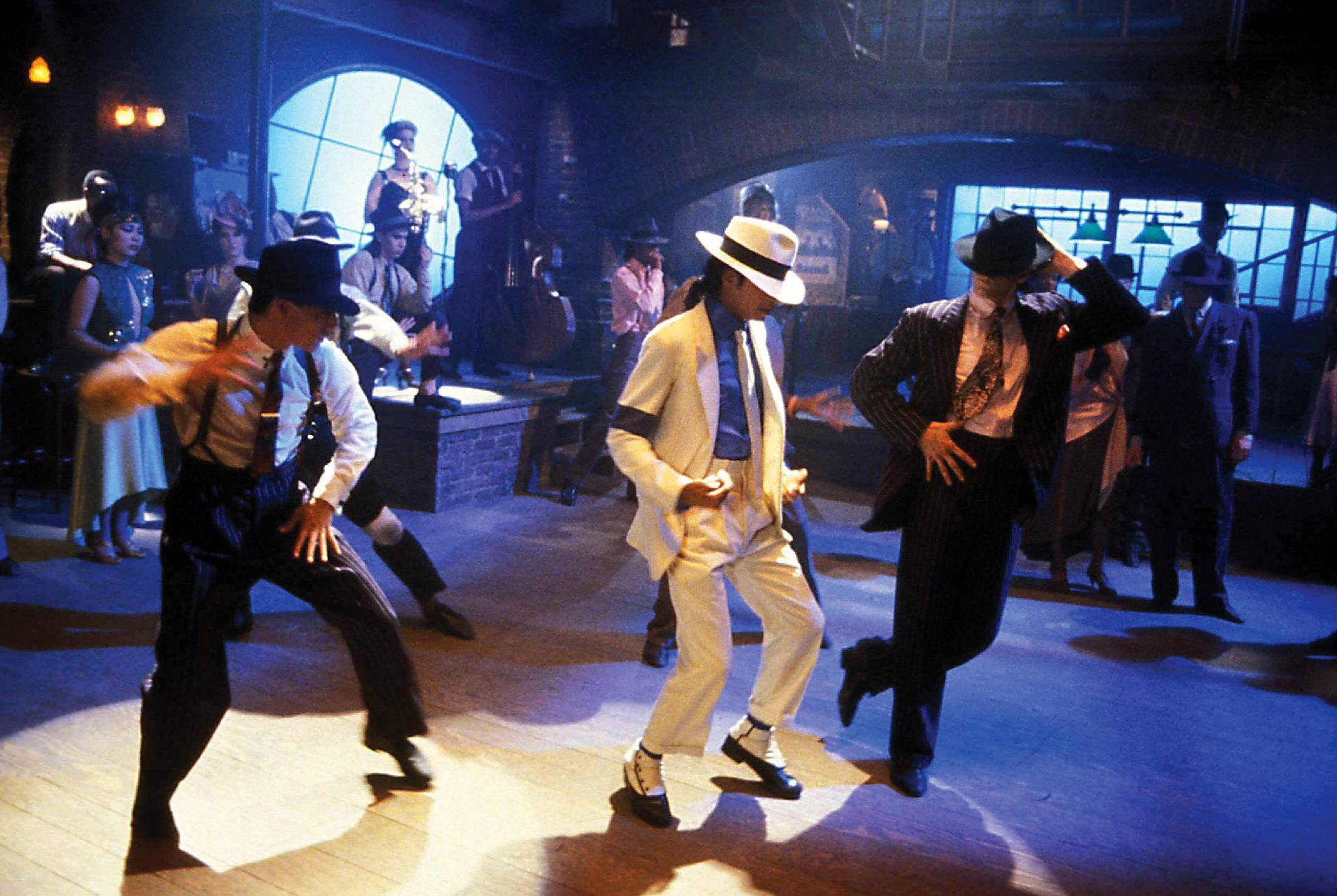 Click picture download!