2000 2001 2002 2003 2004 2005 2006 2007 2008 2009 2010 2011 2012 2013 2014 2015 2016 2017 2018 2019
Movie "Moonwalker" was releasedon in 1989 on home video in the United States and Canada.
"Moonwalker" debuted at #NO.1 on the Billboard's Top Music Video Cassette chart and stayed there for 22 weeks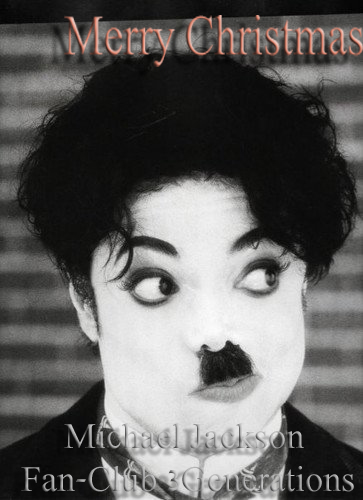 Mark Ryden, the artist behind the DANGEROUS album cover, celebrated Dangerous 30 by sharing few of the concepts :
"30 years ago today, Michael Jackson's "Dangerous" album was released. Here are my other sketches for the project. I've never shown these before. I had 5 days to come up with ideas. I feverishly worked that week and came up with one resolved design per day. The parameters I was given were to focus on Michael's eyes, show the earth in peril, and include kids and animals. I was instructed the image could be scary, but should still be fun. This was the most exciting project of my life up to that point."
Mark Ryden Source: Instagram Mark Ryden
1992 - Michael Jackson's single "Heal The World" was released. This version of the single contained a version of "Heal The World" with an intro.
30 years for the magnificent and sumptuous album DANGEROUS we have said almost everything about this album we are not going to remake its history.
Just listen to it with nostalgia.
Thanks Michael
"Thank you" is the 25th studio album of Diana Ross
"The Answer's Always Love" is a tribute to Michael with themes similar to "Man in the Mirror", for example, "What if there were no problems that we couldn't solve? / What if the only thing we had to do was get involved? / That's when we'd all know we're all one".
Written by Siedah Garrett and Barry Eastmond, the song has a "Man In The Mirror" feel to it since Garrett wrote the song for Michael on the BAD album, followed by "Keep The Faith" on the Dangerous album.
The lyrics also include "What if there were no boundaries to keep us apart / What if the only thing we made was music, love and art?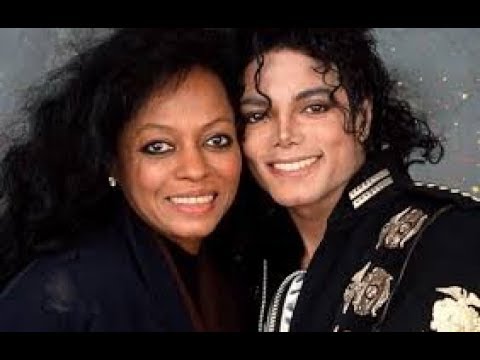 She sings it in a way that reminds Michael's singing techniques, a very nice tribute.
Prince Jackson's Thriller Night 2021 was an absolute success last night!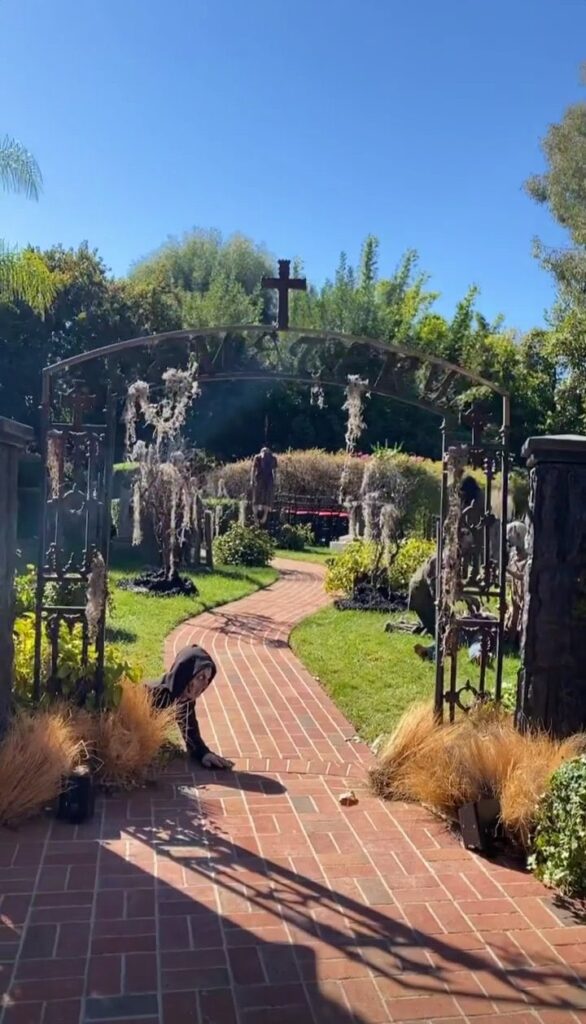 The event took place on October 29, from 7pm to midnight at the former Jacksons house Hayvenhurst in Los Angeles hosted by Prince Jackson with special guest Chris Tucker.
Celebrities queued to get to the party of the year!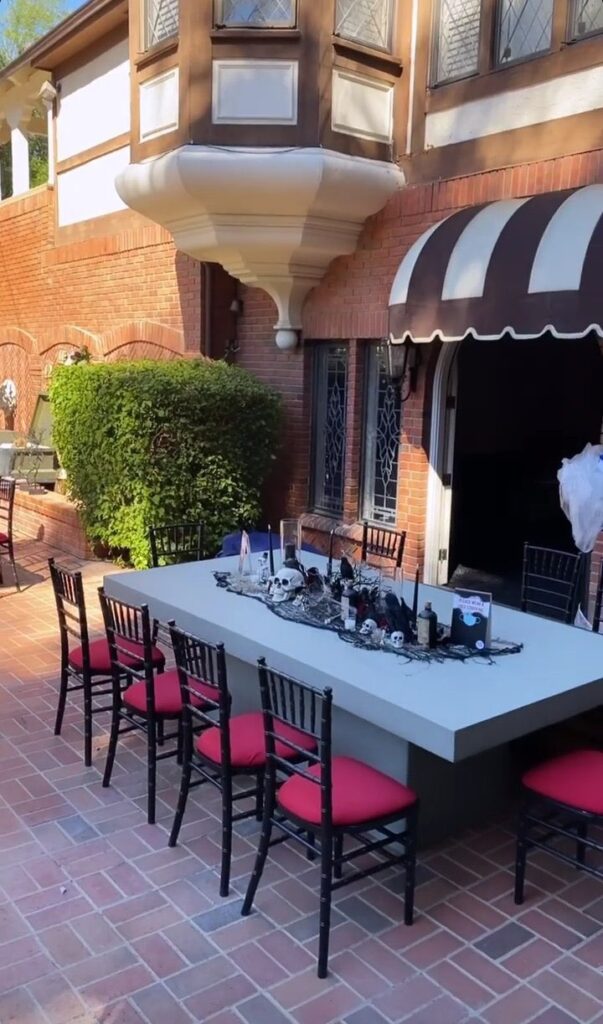 All donations from the Halloween Party will be given to Prince's charity "Heal Los Angeles Foundation" which goal is to raise the quality of life for inner-city youth of Los Angeles by furnishing access to co-curricular educational initiatives that will emphasize the value of an active, healthy lifestyle, and provide the tools needed to earn an education.
Return 20 years later!
Why got this album fewer success ?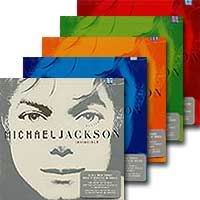 Taj Jackson sat down for a fan virtual interview with Pablo Rodríguez Lago from Spain.
In the interview Pablo asked about Neverland Ranch and surprisingly Taj responded:
"I am not allowed to say what's going on [with Neverland]. I know something because I know something. I truly believe that Neverland is in good hands with someone who honours Michael. I always thought it would be part of our family and the the kids will grow older and all that stuff and it was hard for me to see it on the market, it felt like we were selling a part of Michael but when you find out it is in good hands, it makes you feel so much better that knowing that someone will honour and respect him […]"
Ron Burkle bought the famous home of Michael Jackson last December and fans have been worried about the future of the property. Renovation works also took place last March and made fans speculate about the future of the property. Burkle also spoke about Neverland in July but failed to say his plans for the ranch.
Michael Jackson stayed in Ireland in 2007 .
Liam and Heather Barrett, now in their 70's, are closing the door of their much loved book shop.
During that time, their customers have included Michael Jackson and former US President Bill Clinton.
In 2007, Michael Jackson and his children visited the shop while staying outside the town.
"One day we got a request from his representative that his family would like to buy some books.
"Michael Jackson spent the best part of an hour with his children browsing the bookshop and they bought a considerable amount of children's books. Our staff said he was a really lovely person and it was a great experience," said Mr Barrett.

Gloria Haydock, known to all Fans for her many projects for Michael's Fans, has sadly passed away. With Adrian Grant, she created the magazines "Off The Wall" and "King", as well as the MJNI Fan Club

We at MJFC3G were also in collaboration with her Fan-Club to give the Fans news, info and other projects like the : web6.servicehoster.ch

h138752
tAfOyJx6axRlDF%m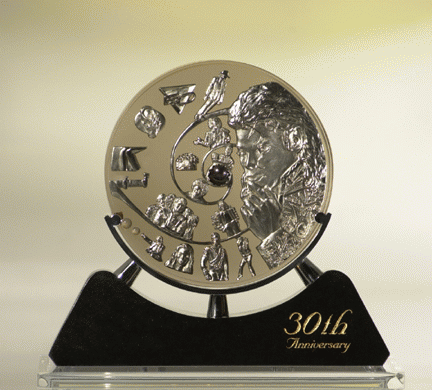 It was also the time when there were more REAL Fans and also a bit the beginning of Michael's websites.
MJNI also organized MJ Day events in which Michael would participate from time to time or send a message to the Fans present.
Thanks to you Gloria and your collaborators and especially to one person who I think will recognize himself...
Rest in peace
Michael Jackson Fan Club 3Generations
Tito Jackson has just released the video for his new single "Love One Another" and boy it is packed with Jackson Family members and celebrities!
From Janet Jackson to Austin Brown pretty much the whole family has come together to sing "Love One Another" including of course the brothers.
Celebrities such as Chris Jenner, Claudette King, Darren Hayes, Kim Kardashian, Larusso, Peter Andre, Smokey Robison and UB40 are just among others!
Stevie Wonder performed on the Harmonica and Chris Tucker clotures the video.
Stop that killing, fighting, racism and all the bad things that are happening today. We need to love one another
Katherine Jackson
Last Saturday a group of theatre kids took over downtown Barberton, a little city near Cleveland, USA, dressed as zombies!

Over 45 kids performed different numbers as part of the finale of their acting summer camp and one of them was Michael Jackson's Thriller dance rooting.
Michael was such a good friend moore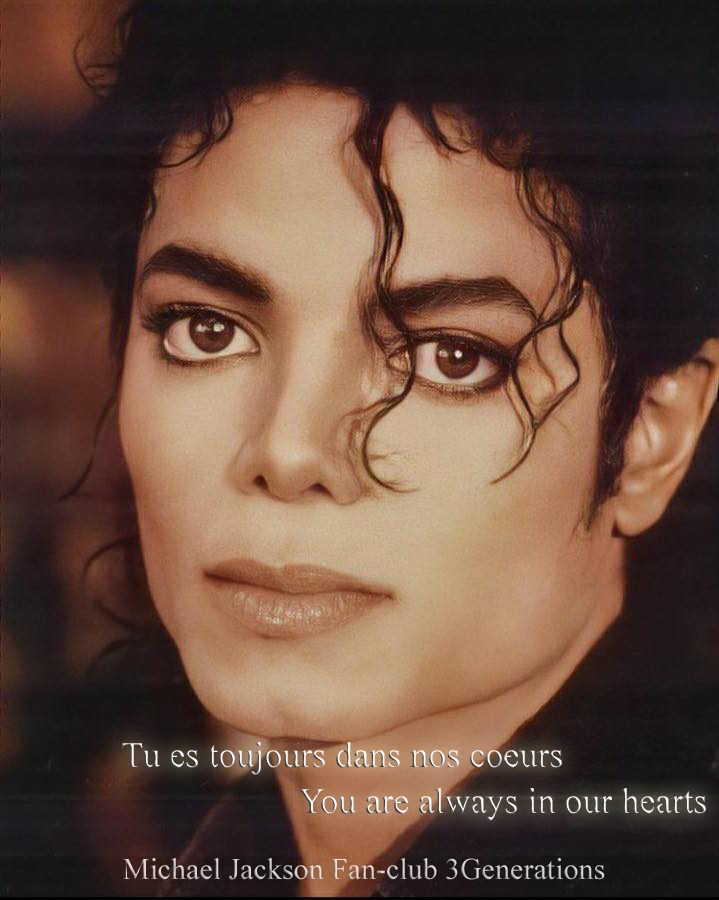 Michael designated 20% of his post-death earnings to charity? From 2009 till 2019, with a pre-tax figure of $2.1 billion in earnings, Michael has donated $400 million in a decade! $40 million per year, $33,33 million PER MONTH since his passing!
It shows that Michael was and still is a true humanitarian!
MTV marks its 40th anniversary on August 1 of this year, and the milestone will be celebrated with an exhibition at the GRAMMY Museum Mississippi in Cleveland, Mississippi.
MTV Turns Forty: I Still Want My MTV, opens Friday, May 14, 2021. Why is it in Mississippi? Because one of MTV's founders, Bob Pittman, is a native of that state.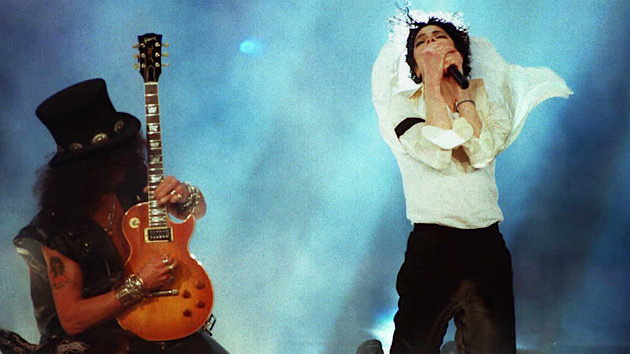 In addition to exploring the history of MTV, the exhibit will feature memorabilia from some iconic performers who became superstars thanks to MTV exposure. On display will be the dress worn by Madonna in her video for "Vogue" and the leather suit Michael Jackson wore in the clip for "Dirty Diana," plus contracts from his other video shoots, including the making of the "Thriller" video. Well after all, Michael Jackson made MTV with Thriller so make sense!
The Exhibition will include much more items from other artist and will run through the summer of 2022 and will also travel nationally and internationally.
When a son asked to be dressed up like Michael Jackson for all the videos of the King of Pop.
Makel Dickerson from Washington DC, USA just did that for his young 4 years.
And the dad did a great job with the dressing but the son killed it with the moves during the photoshoot!
1993 - Michael Jackson received the Caring For Kids Award at the Children's Choice Awards.
In his interview with Uncensored, Riley talks about leaving Guy, and collaborating with Michael Jackson.
"I felt like with Michael, I was a big brother and that I was also a little brother," Riley says in the above preview clip.
"Anything that I ever needed, Michael, I didn't have to call him for it," Riley shares about the late King of Pop. "He would just feel something. He would just call and say are you alright?"
Following the release and tour of Guy's second CD, "The Future" in 1990, Riley co-produced Michael Jackson's "Dangerous" album.
"Prior to working with Michael, hanging out with him was about a week," Riley explained. "I was ready to get to the music and he was like, 'we're going to go to the studio, I just want to kind of spend some time. You get to know how I am, and I get to know how you are… He was studying me. He was studying everything about me."
Riley also talks about spending time at Jackson's Neverland Ranch. He also explained that he quitted the group because of the death of his friend and the pressure on the group. He then took his car to Michael's house with the demo of "Remember the Time" blasting from the car's speakers.
Check out a part of the interview here:
During the interview, Riley also defends Michael Jackson from the false allegations.
"My view was that it was all lies," Riley said firmly. "A lot of stuff that was going on in his life – especially with me being the one to know him as a friend and as a brother and spent the time with him – you can't tell me nothing. All of those things are lies. Now it's coming to the forefront. Everything in the dark always comes to light."
SOURCE: TV ONE
This Saturday 20:30 on France 2 with Laurent Delahousse, will be special on the short film Thriller! (french tv)
Those of you who doubted…Those of you who accused…Those of you who were so insensitive? Those who didn't and couldn't understand? You ridiculed, judged, persecuted and hounded….Drove him into the ground! Now, do you see? After hearing the recordings yesterday – Even when and while he was in the control of and under the influence of his handlers, who aided, abetted and supplied his impairment of state of being he was focused on caring – caring for others. Moore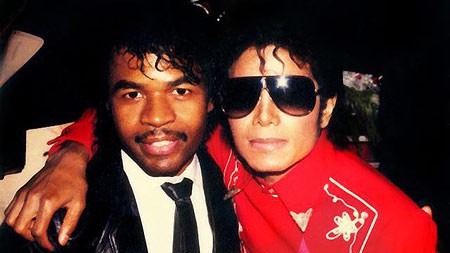 American Pop Culture comes in a vast variety of forms. The California Raisins didn't emerge from a popular TV show or a movie or a toy but instead, The Raisins became superstars with a 30 second commercial on September 14, 1986.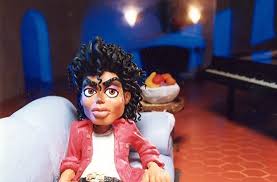 It all began in the mid-80s when the California Raisin Advisory Board (CALRAB) started to look for a way to make raisins a cool thing to eat. After few failed attempts, the CALRAB called Oscar-winner Will Vinton [ who passed away in 2018 ] to create clay animation figures for a commercial using Marvin Gaye's 86 hit "I Heard It Through the Grapevine".
Vinton and his team hired human dancers to make the Raisins's dance moves look realistic. Because animators arranged each shot by hand, giving each raisin its own distinct personality (including individualized facial expressions and colorful sunglasses), the commercial took more than a month to shoot.
As for the music, the commercial featured Buddy Miles, a Carlos Santana collaborator and drummer for Jimi Hendrix, singing "I Heard It Through The Grapevine"—picked because of the obvious connection between grapes and raisins, but also because the song had seen a resurgence after the Marvin Gaye version had been used for the opening scene of the 1983 hit movie The Big Chill .
The first commercial was such a success. The president of music label Priority Records decided to give the fictional characters a real shot at a music career. The label hired musicians to produce the music and vocals for the Raisins in a 4 album run on the label!
The band's signature tune "Grapevine" charted the Billboard Hot 100 and its full length music video was aired on MTV and VH1. 2 of their albums featuring other Motown Hits covers went to platinum so the big guns were now hired to get the grapes to the higher stratosphere!
Ray Charles and Michael Jackson would join the Raisins to sing their own versions of "Grapevine" and appearing as claymation themselves.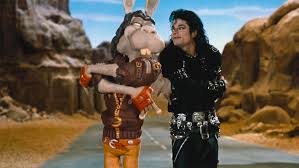 Michael Jackson agreed to do the commercial for free with the condition that he only work with Vinton who he knew from their work on "Captain Eo". Michael helped creating his own claymation raisin with the signature single white glove and fedora.
Vinton went to work with Michael again for the movie "Moonwalker" where you can see his talent on "Speed Demon" segment.
The success was so big that the company started to capitalized on merchandise in the image of the raisins characters! Lunch boxes, T-Shirts, Costumes, Figurines were created and even a Nintendo video game came to life! Fan clubs started to appear across the land and the raisins got their own comic books!

The success of The California Raisins commercials also launched the band into small-screen fame. The band appeared in CBS's A Claymation Christmas Celebration , a 1987 holiday special that would win an Emmy award. The next year, the Raisins got their own Emmy-nominated special with Meet the Raisins! , a mockumentary that told a fictional story of the band's rise to stardom, giving each member names for the first time—A.C., Bebop, Stretch, and Red. The group even got their own (short-lived) Saturday morning cartoon show, The California Raisins Show .
Like every pop culture phenomenon, the success of The California Raisins came to an end with the last campaign in 1994. CALRAB decided that the production costs was too high to carry on the venture, especially the popularity of the raisins was in decline!
But with nostalgia and collectors, The California Raisins have became a 80s pop culture icons.
In 2015, a plan to reboot the California Raisins was in talk with the creation of a movie but those plans never came to life.
Today people around the world are collecting the California Raisins merchandise and for us, Michael Jackson fans, we can be part of it. Michael Raisin got his own little figurine and it is a great item to add to any fan's collection.
SOURCE: Iconic Magazine Issue #8 – Interview with Will Vinton / Cartoonbrew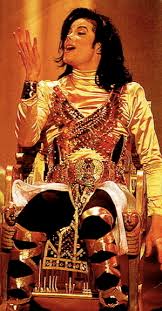 1993 Michael won Best R&B/Soul Album for "Dangerous" and Best R&B/Soul Male Single for "Remember The Time" at the seventh annual Soul Train Music Awards. He also performed "Remember The Time" from a wheelchair because "I was dancing and I went into a spin and I twisted my ankle very badly."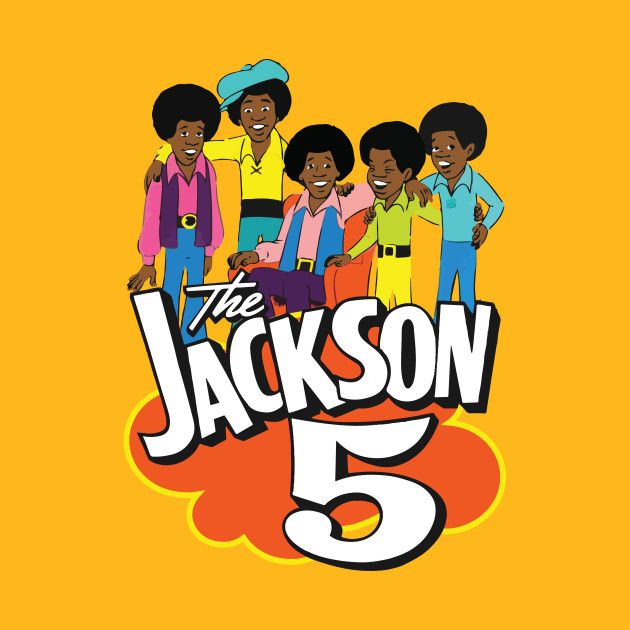 The Jackson 5five cartoon is turning 50 this year! The Cartoon was first aired on ABC on Saturday 11, 1971.
The series had 2 seasons with 23 episodes depicting the Motown raising group "The Jackson 5" with the last episode aired on October 14, 1972.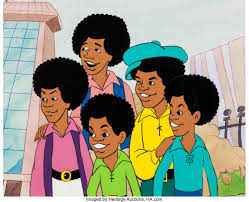 The Jackson 5 participated at the production by taking a photoshoot which will provide the base to draw the cartoon's characters. You can actually see those photos in the generic. The production was mainly done in London at the studios of Halas and Batchelor and some parts were done in Spain and Japan.
The series returned on the small screen in 1984 and 1985 after Michael became popular after "Thriller". Then it went back on TV very briefly in 1999. But it is only in 2013 that the full series was finally released on DVD and Blu-ray in the USA only.
You can watch the episodes on youtube as Motown has put each episode there in 2018: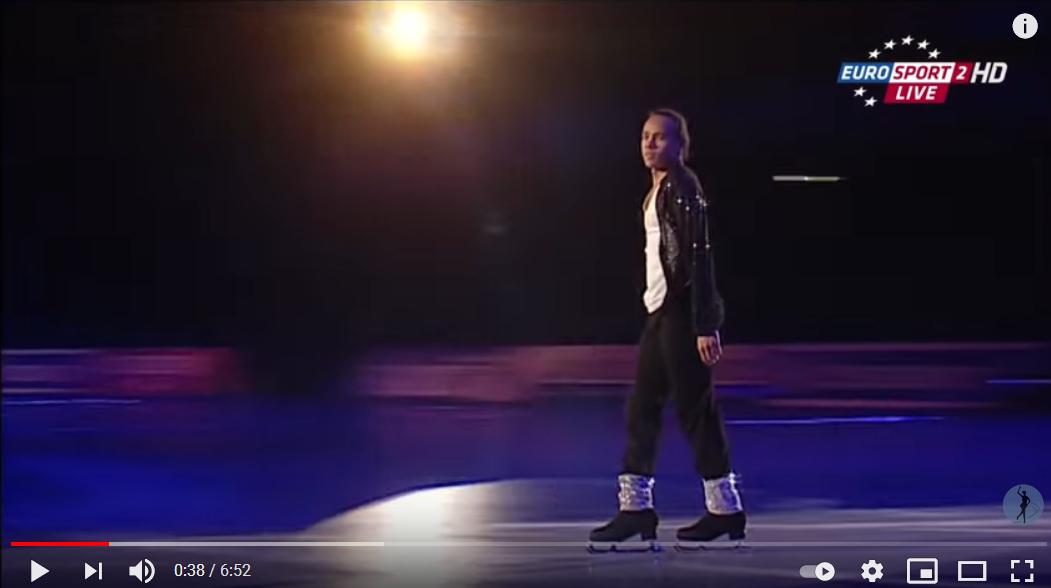 On February 11, 1992, Michael lands at the Léon-Mba airport in Libreville. The banner proclaimed "Welcome home, Michael" and was carried by a crowd. He begins a two-week African tour!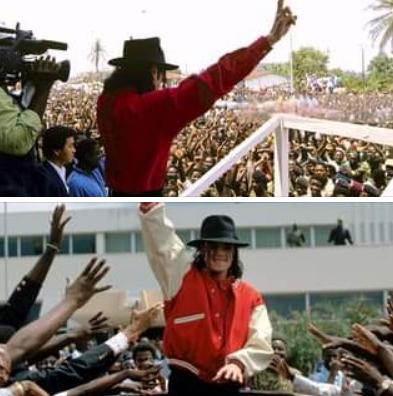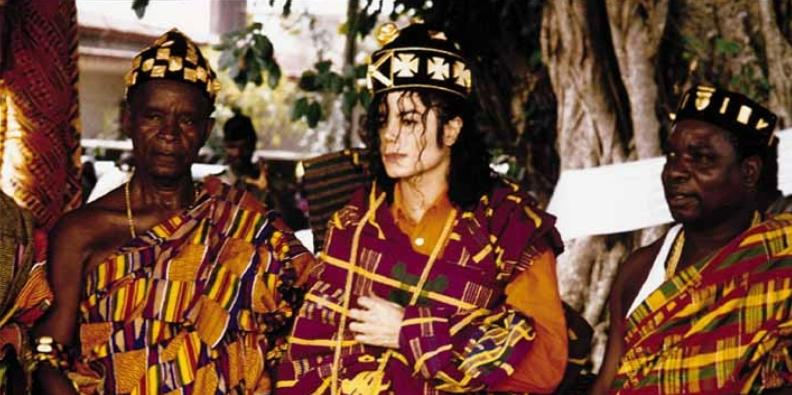 13.2.1997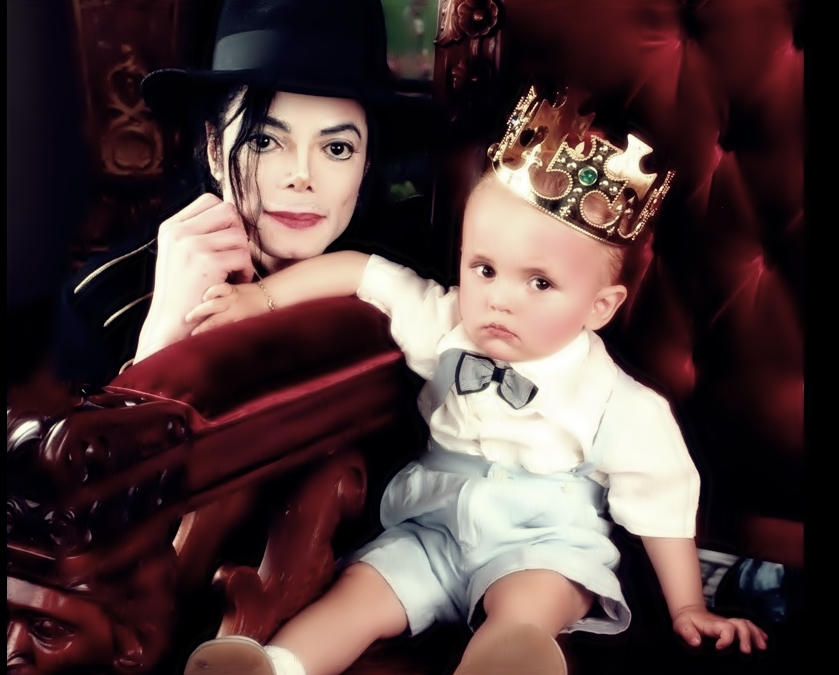 A 10 years old talented boy called Ethan Palagangwe is raising money to follow his dream of becoming a singer. The little boy is a huge fan of Michael Jackson, Chris Brown and Bruno Mars
Ethan was selected via open auditions to attend the prestigious Drakensberg Boys Choir School in Kwa-Zulu Natal, South Africa.
Ethan performed one of his favourite song from Michael Jackson: "Ben".
Out of 1,600, Ethan was one of the 30 students to receive an acceptance letter to enrol at the private school as the panel was blown away by his performance.
1981 - Michael Jackson won the Favorite Male Artist, Soul/R&B and Favorite Album, Soul/R&B catagories at the 8th annual American Music Awards. And Diana Ross.
In an interview with Justin Beckner of ultimateguitar.com, Toto's guitarist Steve Lukather talks about what it was like in the studio with Michael Jackson working on 'Thriller'.
Beckner: You've worked with so many great people. What was your first impression of Michael Jackson? What was that first meeting like?
Lukather: "I was a fan. I always thought he was a great singer and all that. At the time I had been doing all of Quincy's stuff. It was after 'Off the Wall' and he told me he would like to have me on the next record so I said that would be killer, I'd love to be on the next record. So one of the first things we did was the duet with McCartney, so that was a hell of a way to start it all off. It was just a blast, being in a room with these guys. They were the biggest stars in the world. Michael Jackson, Paul McCartney, Quincy Jones, George Martin, Jeff Emrick, all of us, it was just a trip. That was a 'pinch me' moment. It was like, 'How did I get here?'. But Michael was always really cool to me. Michael was cool, man, he was a pro. He knew what he wanted and I guess he loved what we did. He kept hiring us."
Beckner: Is it true that the original riff for 'Beat It' was deemed too heavy?
Lukather: "Yeah, that's true. I did it knowing that Eddie (Van Halen) was already on it. So I figured if he's going to do something with Eddie, let's rock 'n' roll it up. So, I quadrupled the riff with some Marshalls and stuff like that and sent it over to him. I played all the guitar parts and all the bass parts. He said, 'It's too much. The guitars are too heavy. You've got to use one of you little Fender amps or something.' So I went in with my little Fender Deluxe and that calmed it down a little bit.
They didn't really crank it in the mix. Then I went over and overdubbed and came up with some of the other rhythm parts that are on the record with Michael and Quincy in the room. The other stuff was just me and Jeff (Porcaro) trying to make everything work because someone in Eddie's camp cut the 2-inch tape and screwed up the SMPTE Code so it wouldn't sync back up. So we had to make a new version to the old version that didn't have a click track or anything. Jeff Porcaro, the genius that he was, kind of put that whole click thing together and we were able to remake the record."
Source: ultimateguitar.com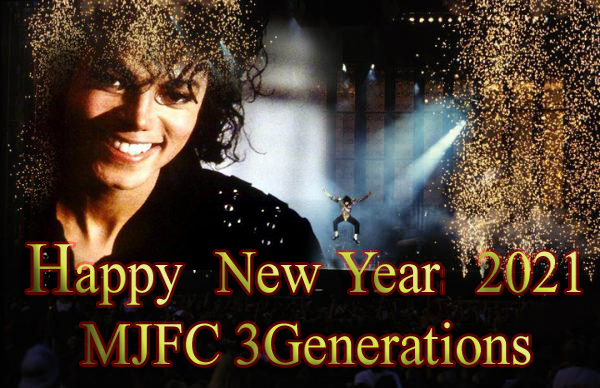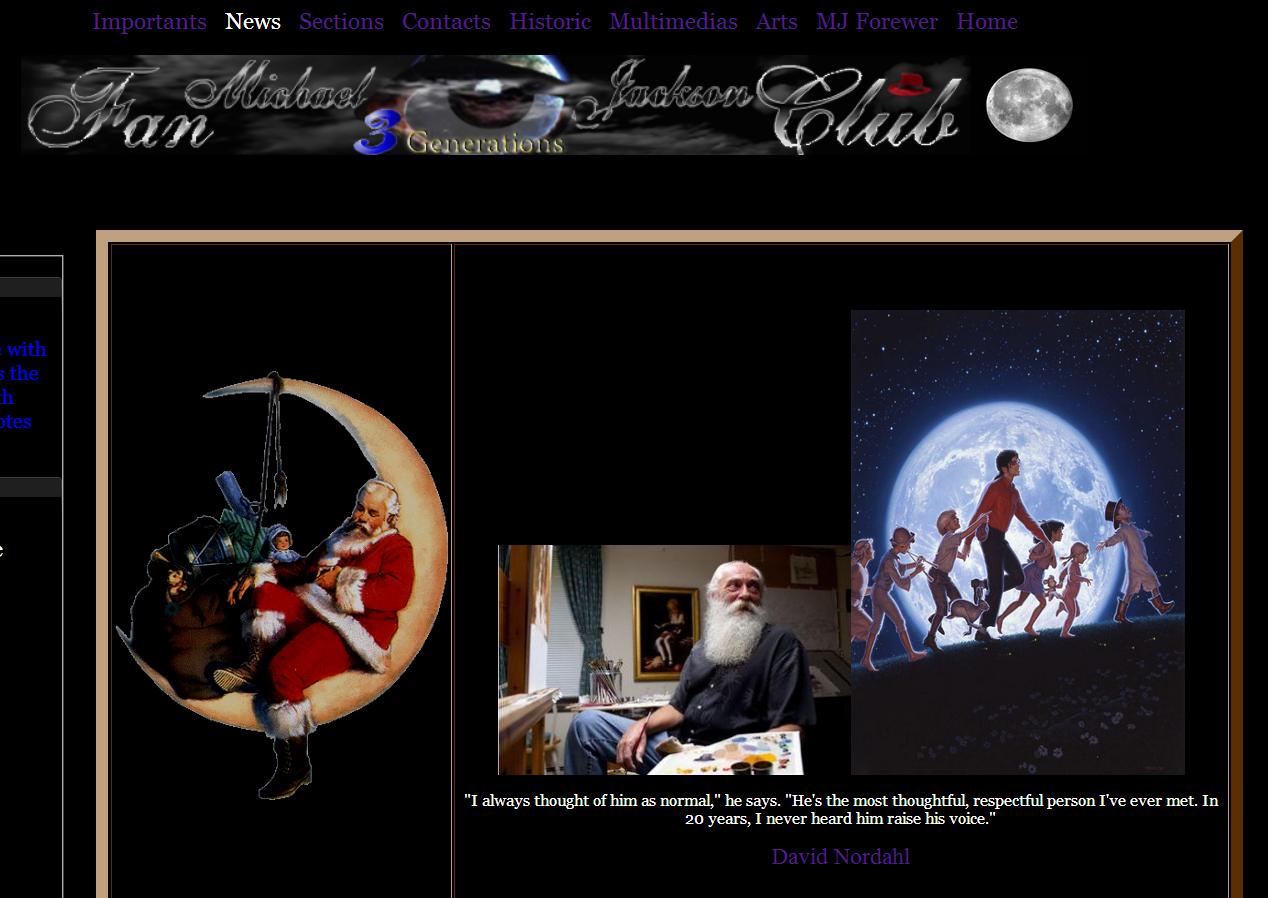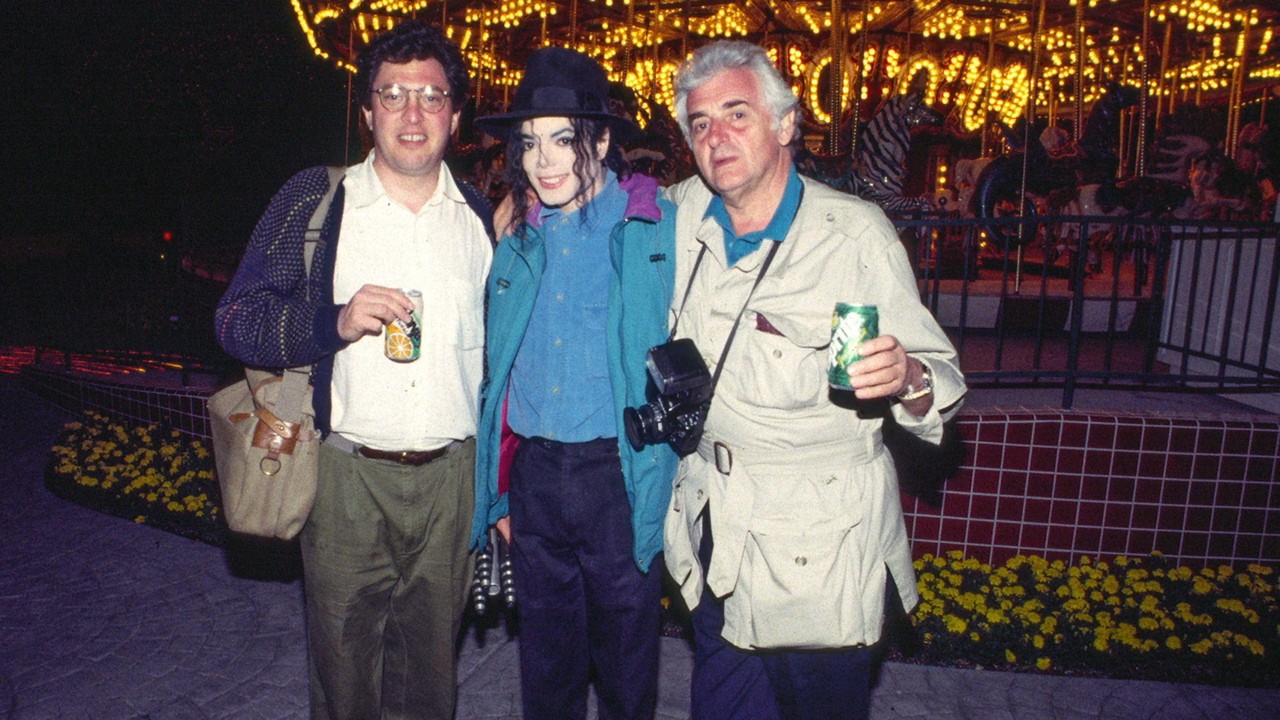 Harry Benson turned 91 on December 2 and the famous photographer spent the day with his wife Gigi taking pictures of his 2 dogs.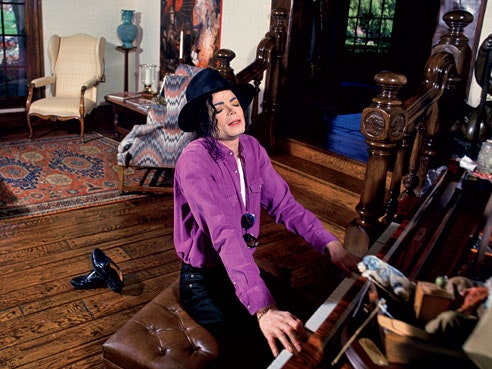 "I'll tell you now. I don't think I've taken my last photographs. I'm not ready to grow old. I don't want to go just yet." Harry said about turning 91!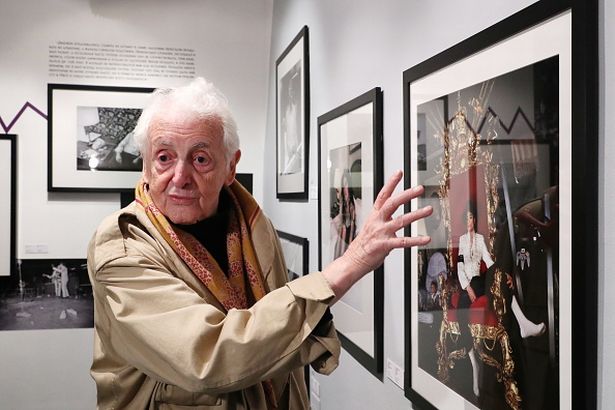 Benson is maybe one of the most famous photographer in the world and has taken pictures of politicians, presidents, sports people and celebrities. The Scottish born photographer became sort after after photographing The Beatles and for being next to Robert Kennedy when he was shot in June 5, 1968. He then worked for the biggest personas in the world such as Bobby Fisher, Elizabeth Taylor, Spike Lee, Muhammad Ali, Queen Elisabeth and many more!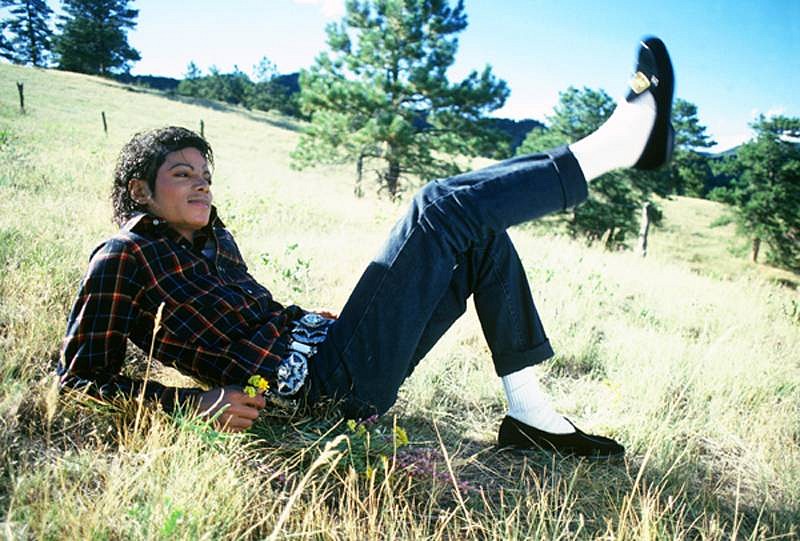 But for us, Michael Jackson fans, Benson is well known for his shots of the King of Pop! From tours to personal moment, he took some of the most loved pictures of Michael!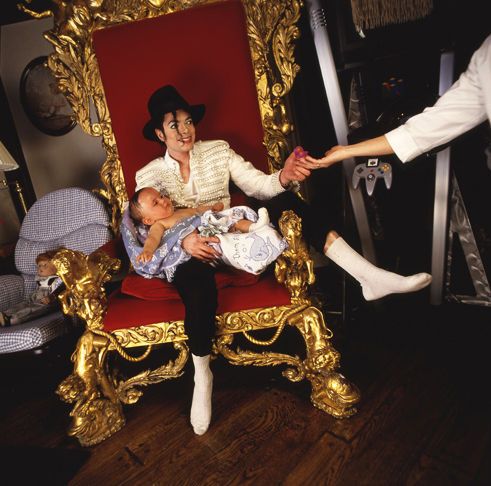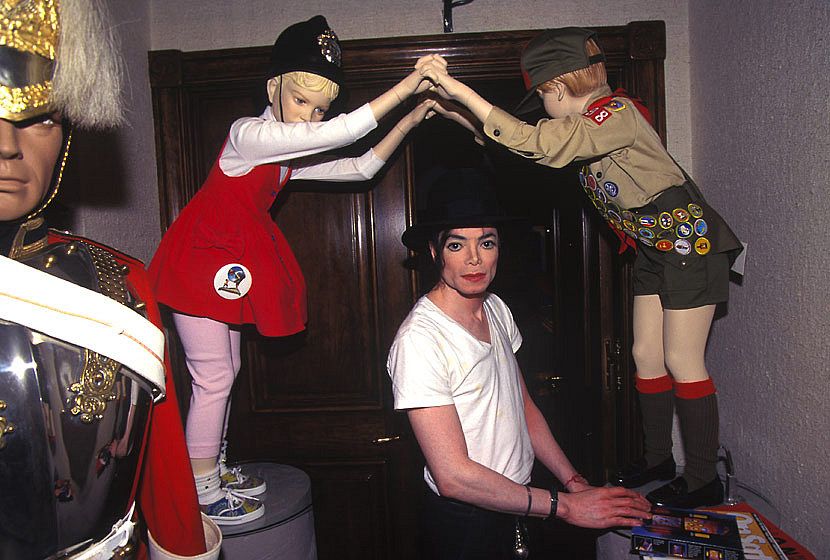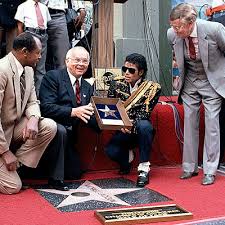 36 years ago, Hollywood became Michael's town on November 20, 1984. The city honored Michael with a solo star on the Walk of Fame. Over 6000 fans blocked Hollywood Boulevard.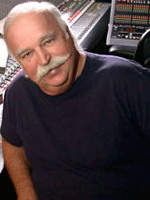 Bruce Swedien has passed . The Engineer behind Michael Jackson's albums was hospitalised with COVID-19 his daughter announced the very sad news of his passing
My dad, Bruce Swedien, passed away peacefully November 16th. He was 86. A legend in the music industry for over 65 years and 5-time Grammy winner, he was known for his work with Quincy Jones, Michael Jackson and many more. He had a long life full of love, great music, big boats and a beautiful marriage. We will celebrate that life. He was loved by everyone.
Rest in Peace dear sweet Daddy-ji. We will love you forever,

Bea and Roberta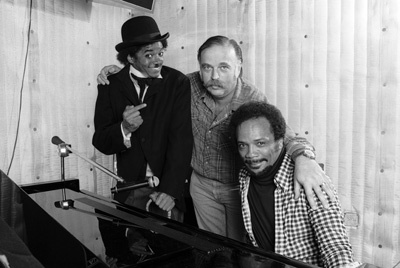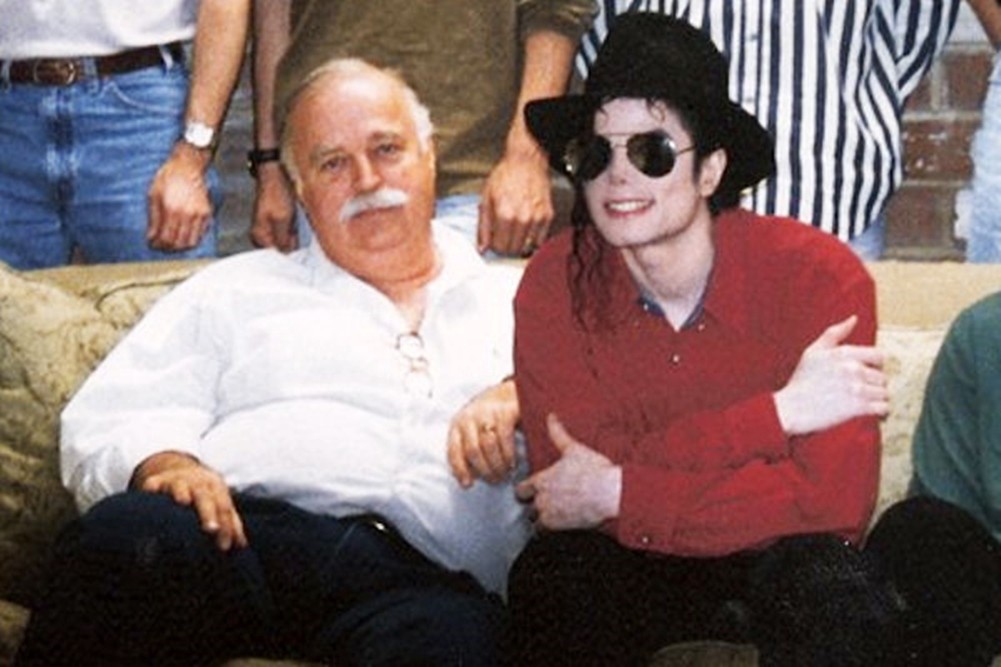 R.I.P Bruce Swedien
Michael Jackson Fan Club 3Generations
Yann Dalon is a French artist based in Paris.
His painting are a mix between traditional and digital painting.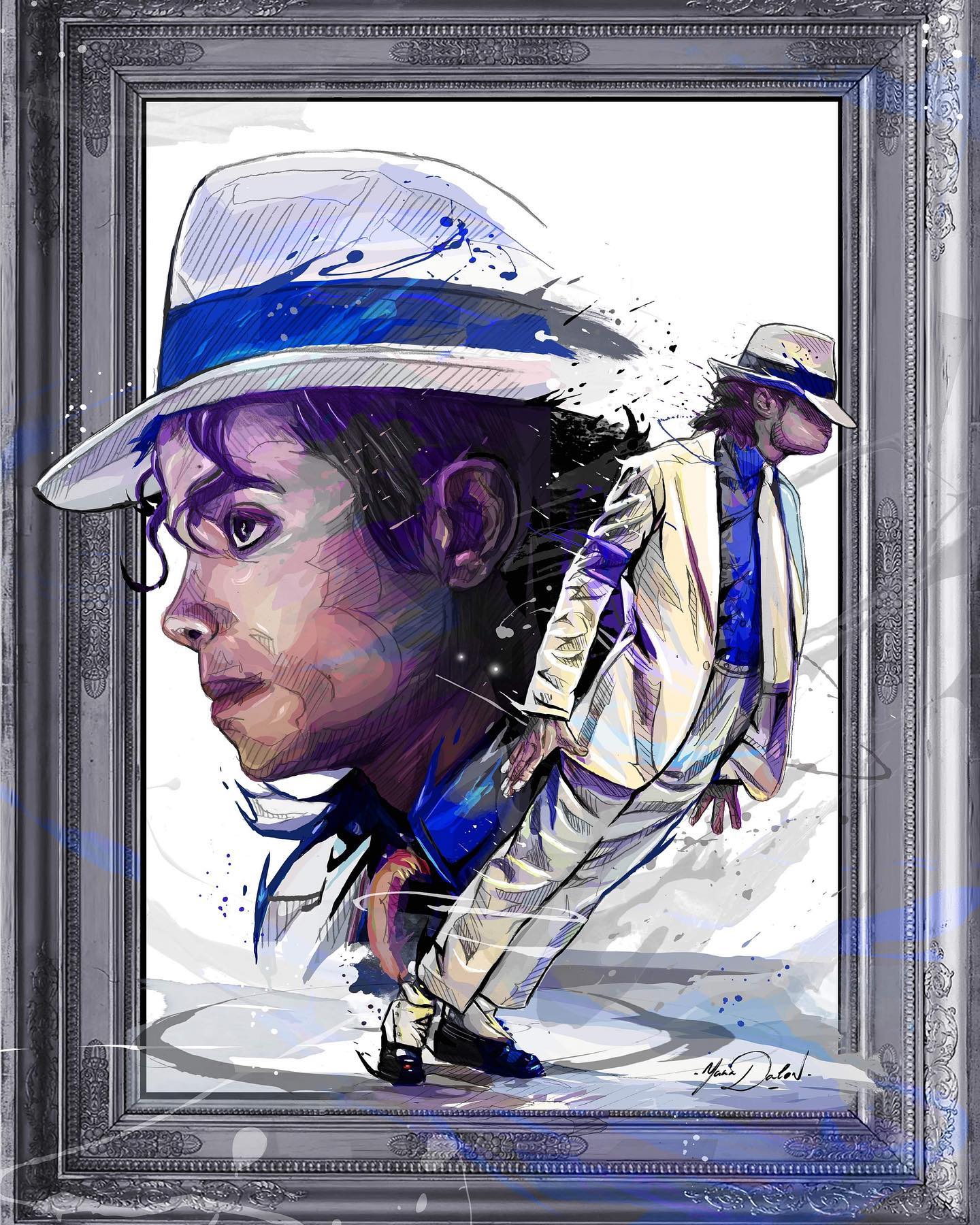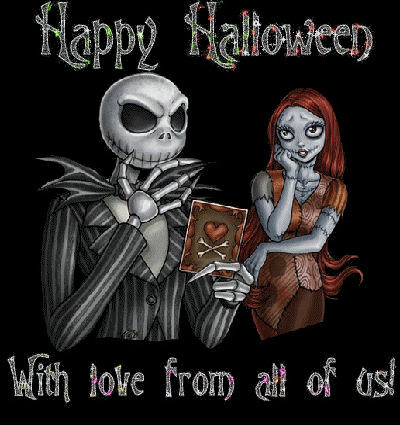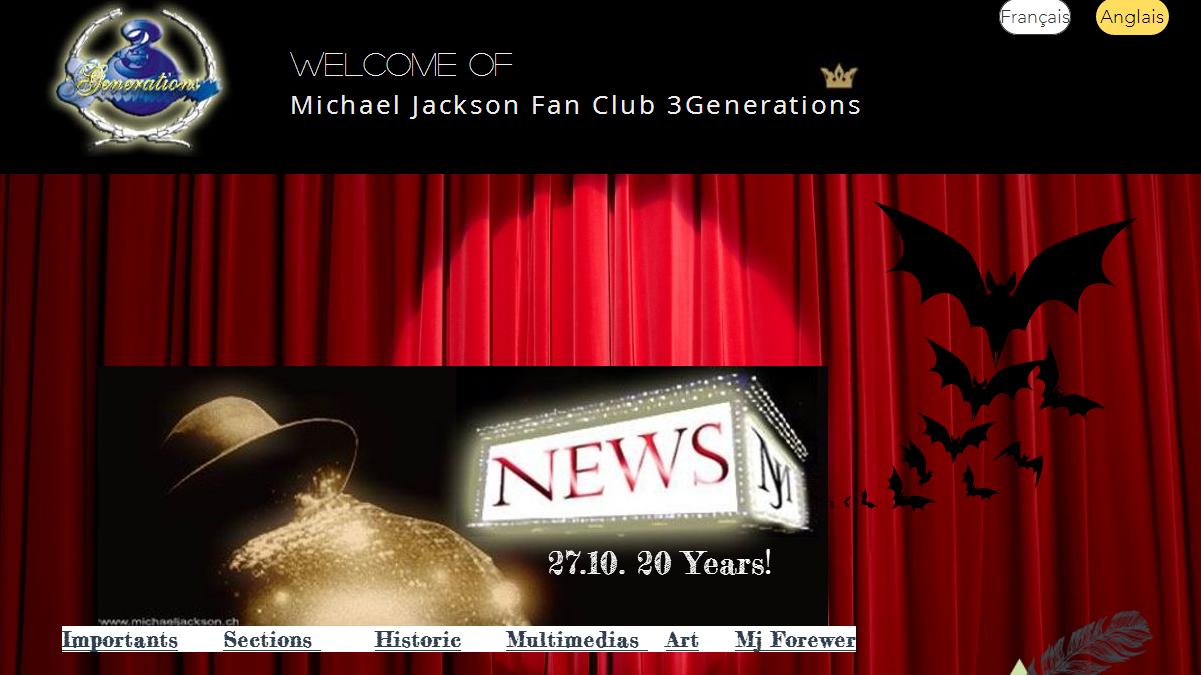 The recording of Beat It:
Van Halen listened to Beat It, asked if he could rearrange the song and added a solo during which, a speaker caught on fire.
Van Halen didn't know how the King of Pop would react about the song.
"So I warned him before he listened. I said, 'Look, I changed the middle section of your song,'".
"Now, in my mind, he's either going to have his bodyguards kick me out for butchering his song, or he's going to like it.
"And so he listened and turned to me and said, 'Wow, thank you so much for having the passion to not just come in and blaze a solo, but to actually care about the song, and make it better.'"
Great !
On October 23, Guernsey's Auction will offer a huge collection of Bronze and other items taken from Neverland Ranch in 2009.
The collection is made of multiple items, statues and personal items which were on the Neverland Ranch Property.
The man behind the FX of Thriller, released a nice 2 volumes book set about his work.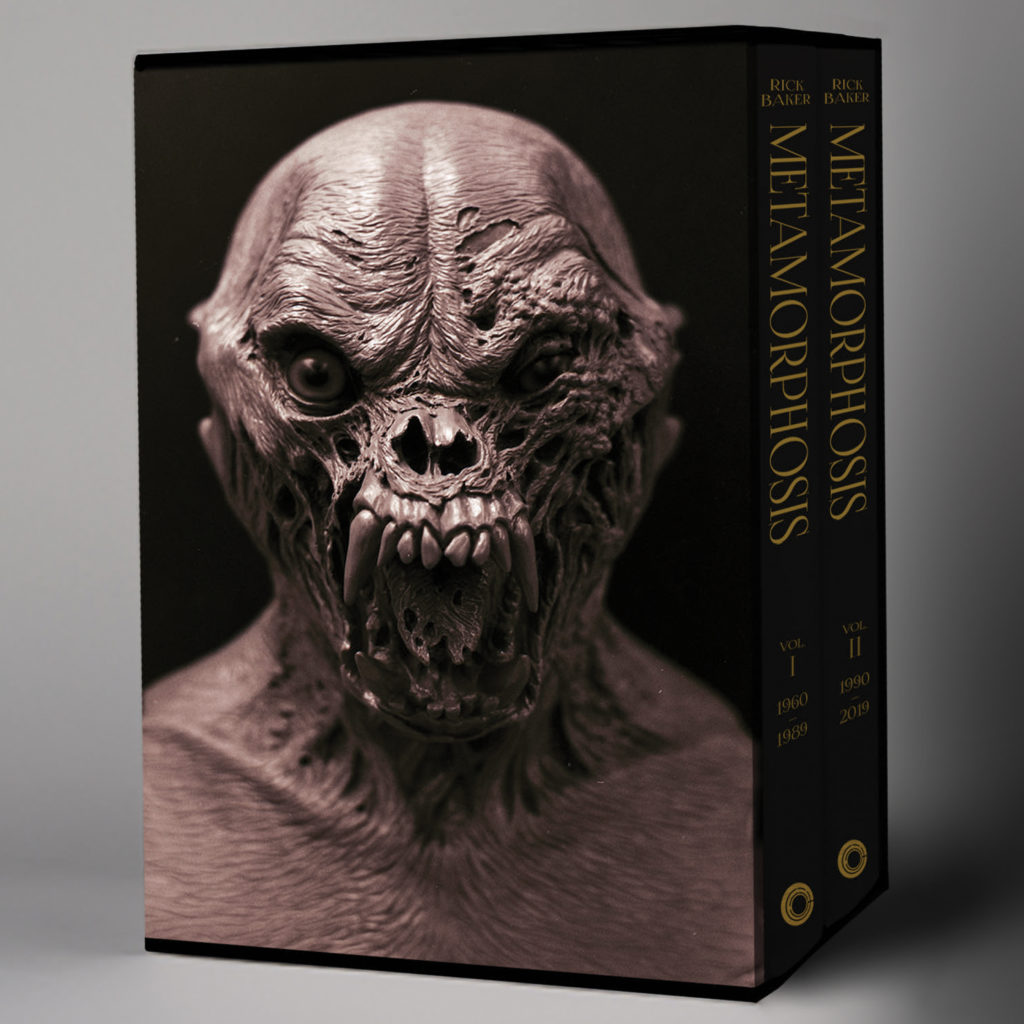 Rick Baker: Metamorphosis Vol 1: 1950 – 1989, Vol 2: 1990, from Cameron Books is a gamechanger. It's a celebration featuring never-before-seen behind-the-scenes photographs, as well as dozens of stories that elevate your favorite films beyond their already legendary status.
From An American Werewolf of London, Men in Black II, to Gremlins II,, you will find everything that Baker did! Including "Thriller" with some unseen pictures of the make-up artistry.
If you are a fan of Horror/FX movies, a must to have!
The definitive visual history of the thrilling make-up artistry of the legendary Rick Baker, a must-have for collectors and special effects afficionados. From the gory zombies of Michael Jackson's Thriller to the staggeringly lifelike results of Bigfoot in Harry and the Hendersons to the groundbreaking effects in An American Werewolf in London, Baker's special effects, makeup, and prosthetics are some of Hollywood's most enduring legacies.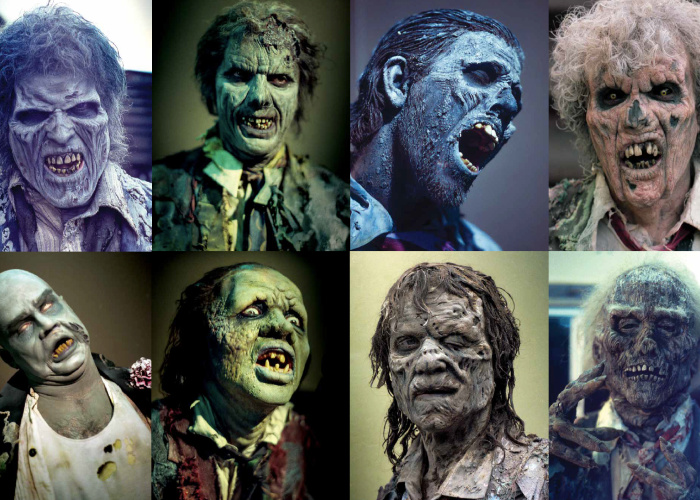 This deluxe, two-volume set is replete with more than 1000 four-colour images and original sketches.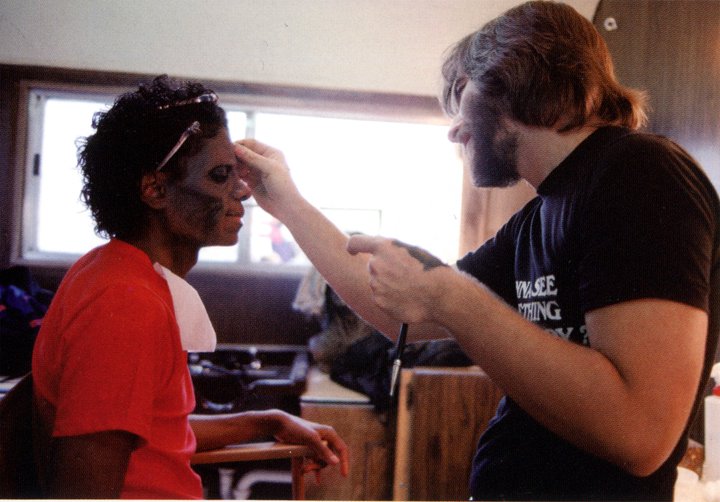 It covers the makeup artist's 40-plus-year journey, from his early days as a young "monster maker", creating body parts in his parents' kitchen, to his more than 70 film and television credits–that earned seven Academy Awards, one Emmy, and three BAFTAs, among numerous other awards.
25Th time flies, Thank you Michael !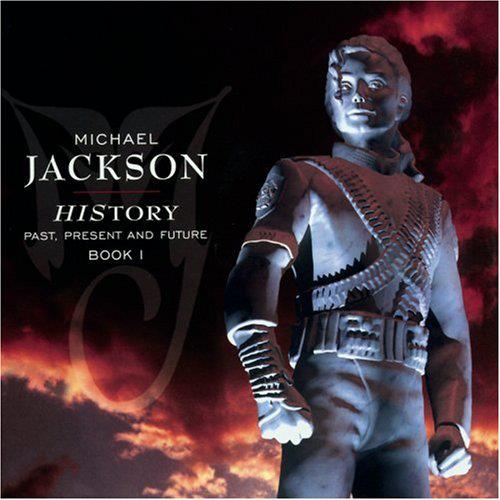 1995 - Michael Jackson's " HIStory: Past, Present And Future Book 1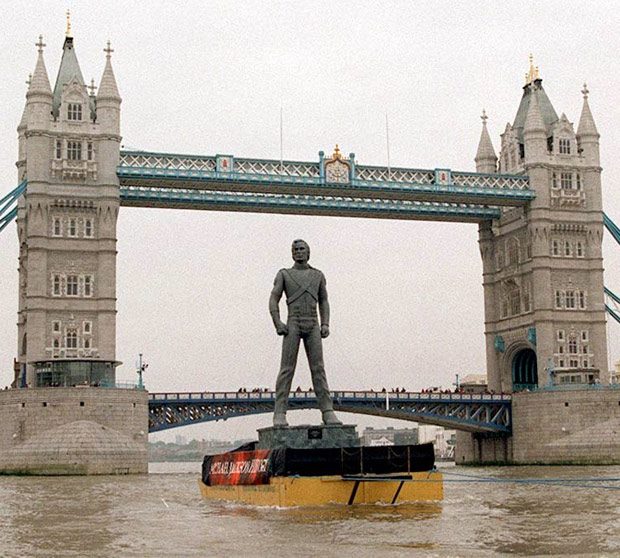 Howard Bloom, considered one of the great thinkers, worked with Michael Jackson in 1983 and 1984.
I wanted people to see exactly who he was, because he was the closest person to a saint or an angel I have ever met on this earth. I am an atheist, but he was a human beyond the limits of anything we normally think of as humanity.
Michael was an incredible human being. He was a gift to all of us. He spent 50 years on this earth. For the first 25 years, he became Michael Jackson. For the last 25 years of his life, he was swinging on a cross in pain and it should never have happened to him. He deserved much, much better than that.
Einstein, Michael Jackson and Me is the story of my rock 'n' roll adventures and includes stories about how I learned in the most powerful way imaginable who Michael Jackson really was.
Roy Horn, the famed Las Vegas magic and entertainment duo Siegfried & Roy, has died of complications related to the coronavirus, partner Siegfried Fischbacher said in a statement Friday. He was 75.
"Today, the world has lost one of the greats of magic, but I have lost my best friend," Fischbacher said. "From the moment we met, I knew Roy and I, together, would change the world. There could be no Siegfried without Roy, and no Roy without Siegfried."
Illusionists Siegfried and Roy recalled a special bond they had with Michael.
In 1989, when the illusionists were preparing their Mirage performances that ran for 13 years, Michael Jackson loved to watch the rehearsals.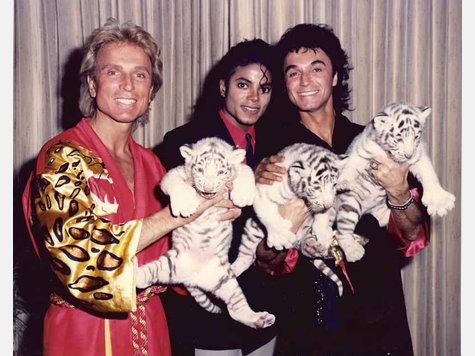 Siegfried asked Michael if he would come up with a theme song to be used for the show.
"As I was talking to him, I noticed he was tapping out a tune with his fingers," Siegfried said.
Michael often attended their shows at The Mirage. Siegfried would introduce him to the audience.
"People would applaud and he would stand up and wave," Siegfried said.
1992 - single "In The Closet" debuted at #8 in the U.K.
Prince is finding a way to give back during the ongoing coronavirus pandemic.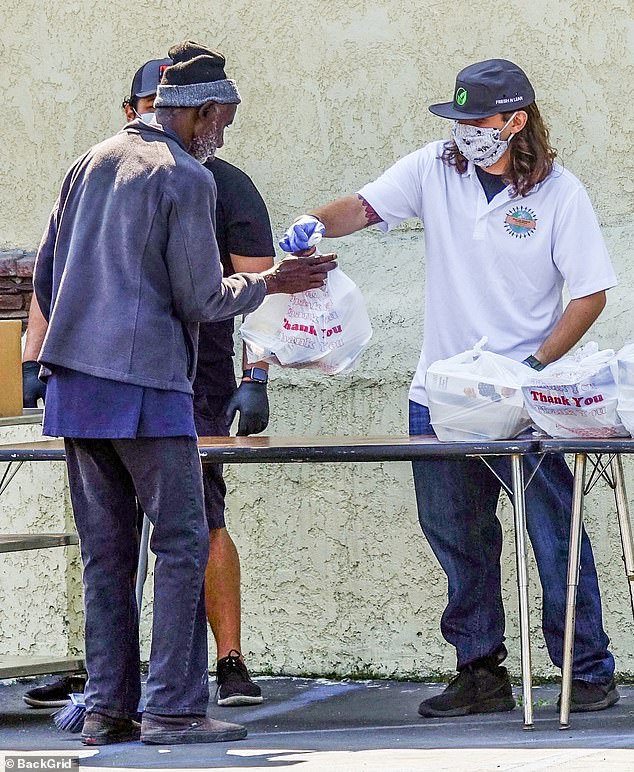 Helped out his community stay healthy by handing out food and supplies to those in need Wednesday in LA.
With many of the worlds population now self-isolating, or on possible lockdown and in quarantine due to the outbreak of the COVID-19 virus, the official Michael Jackson YouTube channel have re-released Michael's 1992 'Live at Bucharest' Dangerous tour and his 'Live At Wembley' Bad tour for everyone to stream for free.
"We are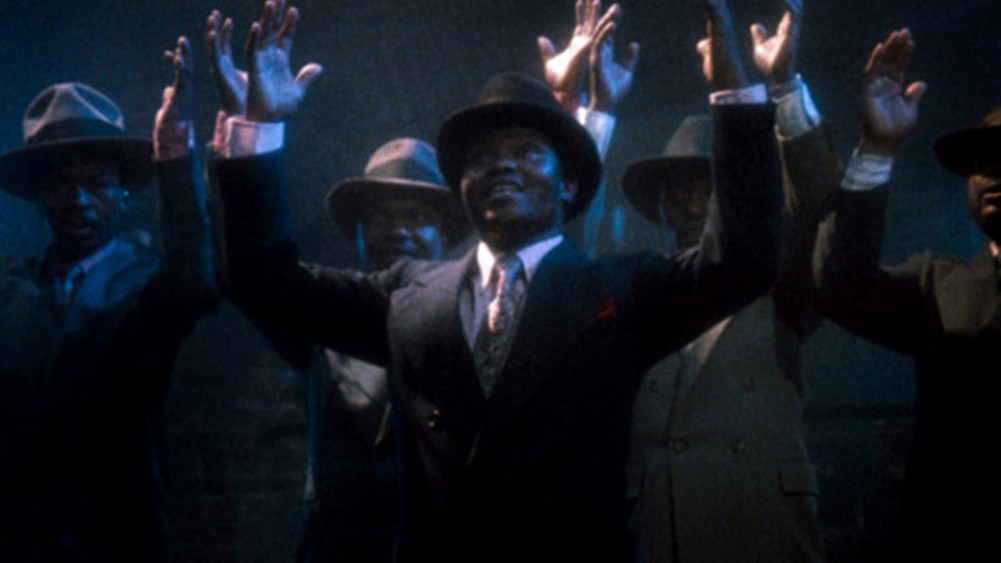 he world" 35 years
The founder of Ladysmith Black Mambazo and seen in "Moonwalker" has dies in South Africa at the age of 78. Despite Joseph being retired from the group which is still currently touring in the US, he was still the figure of the emblematic zulu music group.
Joseph's cousin, Albert, present in the original formation of the group recalled the first meeting with Michael Jackson:
"Because we were around Los Angeles our tour manager told us that Michael Jackson's manager called and Michael Jackson wants to meet Ladysmith Black Mambazo. I said 'Really? Is this for real?'. He said yes and I remember that morning we were so excited waking up cooked breakfast, and then we went there to the studio to go record. When we got there he was already there. So he was sitting down with his family."
"Then as soon as he saw us he stood up, he met us half way and he was wearing his gloves, so he took them off and then he put the gloves in his pocket and shook hands with us and gave Joseph, the leader of the group a hug. Michael Jackson is a real and authentic person. He said 'I am so glad that you made time to come here. I'm a big fan. I brought some of my family here. My mother and my sister and one of my brothers. I would like to do something with you'."
After this meeting, Joseph and the rest of Ladysmith went back to their hotel. Joseph got to writing and created choreography from moves within their repertoire. Later that evening they attended the rehearsal and taping of Moonwalker and presented what they created to Michael. The song was titled "Lindelani" which means "get ready". He loved it.
Albert spoke on the moment where Ladysmith shared the song and dance with Michael.
"Joseph said we want to sing you a song. We thought you might like this song and then he sang 'Hello My Baby.' And so we sang the whole song and did the dancing and everything. After that, he was smiling, looking down, and said, 'So I hope you will be available tonight for rehearsal because I am doing a shoot for my project called Moonwalker'."
Although written for Moonwalker , "Lindelani" would appear on their album Journey of Dreams released March 1988. The song expresses hope and joy and the magic of being in the moment. This is such a needed message then and now. A message of hope and faith and encouragement, which Albert explained at length when he spoke with us about the creation of this song.
"'Lindelani' means wait for those blessings that are coming from above. Yes, and then you say they are coming above like the rain, like raindrops. Why Joseph wrote those lyrics were because he was seeing what was happening to us. To have that kind of blessing to be able to meet with Michael Jackson and work with him.
So he said, when we talked about it, he said, 'You know sometimes you can sit and you don't know when your luck is gonna come, but just wait because everything is coming from above. So now is the time that our blessings are coming. So this is the time now'.
The song was about that. And then also when Michael talked about the moon he said the moon is above so everything is coming from above. Everything is coming to us. The song was written around the situation was happening at that time. The blessing I think is the only way that I can fit to describe what was happening."
From the song to the choreography, everything was made to highlight this moment, meeting and working with Michael Jackson. Joseph used movements from Ladysmith's then-current choreography and incorporated steps from Michael and his dancers to add a certain amount of presence and to capture the feel of the experience.
"Something that amazed us was the kind of dancing they were doing," Albert said. "The crew that they had was so tight with the dancing and so united. Something they did which is still amazing was when they were standing and leaning forward. I thought maybe it was something attached or some kind of invisible rope or something but no it was nothing. They just did that thing really and we just said, 'Wow, amazing.' And then after that, he said 'I'm going to do the song.'"
"'When I sing the song you can just join in and do what you want to do,'" Michael told the group. "Joseph had written something after they spoke a little bit. So Joseph has a piece that he had been writing. When we do the dancing there were little infuses in the dances we did for him during the day so it was making it easier for us to relate it to one another. We had rehearsed it [on our own] maybe three times and even in the rehearsal we shortened it."
Although Ladysmith Black Mambazo met with Michael Jackson that day in 1987, they never met again. This was their first and last collaboration. "Just one day and then we never met him again. Just one moment in time. That morning and then that night and then everything was done," Albert said.
Mambazo have won five Grammy Awards. Currently, the group consists of a new generation of members, a majority of them are sons of the founding members. Shabalala and a majority of the founding members were retired from performing and recording.
South Africa and the whole continent have lost an icon and a pioneer. but the moon is still dancing…
"We are the world" 35 years
On January 28, 1985, Michael Jackson managed to get 40 great musicians to record 'We Are The World', the solidarity song par excellence, which raised funds against the famine in Ethiopia.
The BBC was the first television network that aired the situation in 1984 in Ethiopia: a catastrophic famine that, in the midst of a terrible civil war, ended up killing more than one million people.
But the terrifying images of malnourished children, of scavengers waiting for the moment when the children died to take their 'prey', touched the heart of the great music stars, who thought it was The time to start doing something.
On January 28, 1985, after the American Awards, a large number of artists in Los Angeles took advantage to come together at the A&M Recording Studios in Hollywood, with Quincy Jones as a front man and who told them: "Leave your egos at the door."
The group was named United Support of Artist for Africa (USA for Africa) and aimed to raise funds for a million Ethiopians. It was 10:30 pm when this fantastic choir entered to record on the audio track, created on January 22 with the voices of Richie and Jackson.
The main solo parts were from Lionel Richie, Stevie Wonder, Paul Simon, Kenny Rogers, James Ingram, Tina Turner, Billy Joel, Michael Jackson, Diana Ross, Dionne Warwick, Willie Nelson, Al Jarreau, Bruce Springsteen, Kenny Loggins , Steve Perry, Daryl Hall, Huey Lewis, Cyndi Lauper, Kim Carnes, Bob Dylan and Ray Charles.
It was worth it, as it became one of the best-selling singles in history, with 20 million units and won the Grammy for the Song of the Year and the Disco of the Year.
But most important of all, is that 'We Are The World' marked the way for artists who would like to contribute to humanitarian acts, and raising nothing less than 75 million dollars and becoming an emblem of the fight against poverty.
January 25. 2002
Michael Jackson's album "Invincible" was certified double platinum by the RIAA.